Marvel's SpiderMan Remastered has many adventures for its players. And will never stop surprising you. Like many games. SpiderMan Remastered allows players to farm currency for various reasons. Tokens have many benefits in the game. In this guide, we will guide you through the types of tokens and their purposes. So, stay along in Marvel's SpiderMan Token Farming guide.
Marvel's SpiderMan Remastered Token Farming
In SpiderMan Remastered, tokens are a source of currency. It is farmable as you will need it as a player. You can play suits like Wilson Fisk, new mods, and new gears for the progression of the game. Some tokens can be rewarded with collectibles. And other tokens can be rewarded after their side stories are completed. You will need both of these tokens to unlock upgrades in the game.
Let's get to know about the different types of Tokens and where you can get them.
How to Farm Tokens in SpiderMan Remastered
In SpiderMan Remastered, there are six types of tokens you need to get.
Base Tokens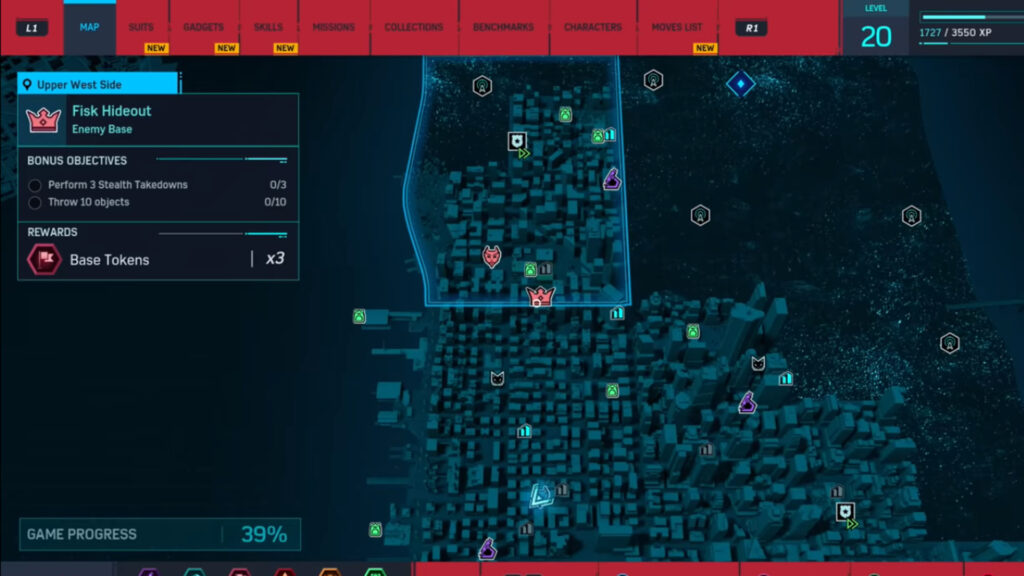 There are many enemy bases around the city. And clearing them all at their bases will help you earn Base Tokens. Fisk Hideouts, Demon Warehouses, Sable Outposts, and Prisoner Camps are four enemy bases that are essential to wipe off.
Base Tokens can be collected by completing the following missions. For the Fish Hideout, you have to complete the Fisk Hideout mission. For Demon Warehouse, Dual Purpose is the mission. And for the Sable Outposts and Prisoner Camps, you have to complete the Out of the Frying Pan mission.
The motive for each base mission is all the same. You will confront enemies according to the enemy base. Like for Fisk Hideouts, you have to fight thugs and punks. And in Sable Outposts, you will get professionally trained ex-soldiers with good weapons and arms. You can get at least two Base Tokens
Crime Tokens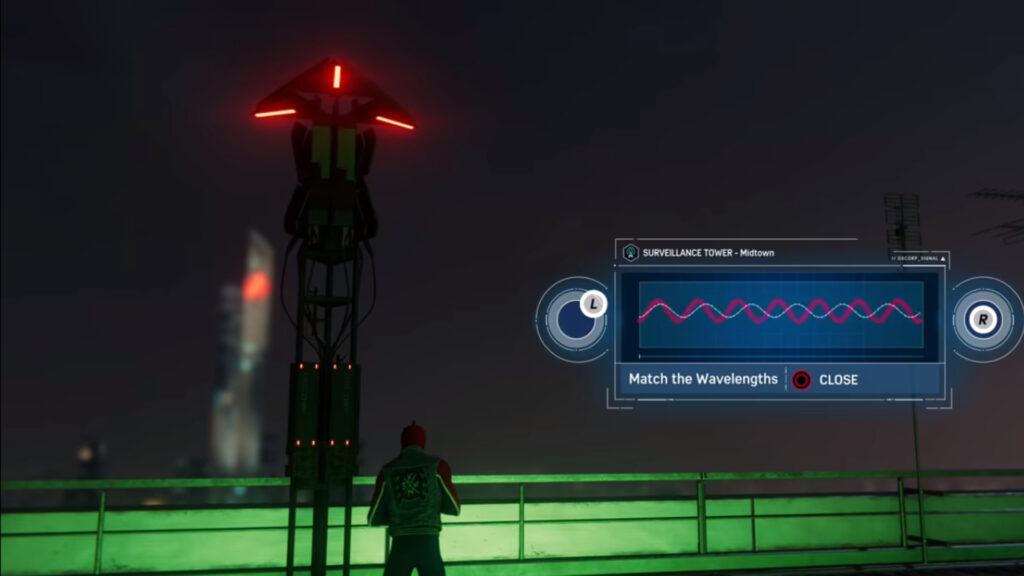 Crimes keep taking place at various places in NYC. You can get Crime Tokens whenever you interrupt the villains committing crimes. Thug Crimes, Demon Crimes, Prisoner Crimes, and Sable Crimes are the four types of crimes that you will see in town.
And also includes Maggia and Hammerhead Crimes from the" City That Never Sleeps" DLC. SpiderMan Remastered consists of the content from all the previously released modules.
After you have repaired each police station's Surveillance Tower, you can get the Crime Tokens. This is the challenge from Yuri as it was the main storyline quest.
You can now view the crimes around you on the map. You can access the communication channel of the police for a check-up on any crime spot or any emergency message. After good progress in the game, you can track the nearby crimes and thefts from your suit by pressing R3.
Challenge Tokens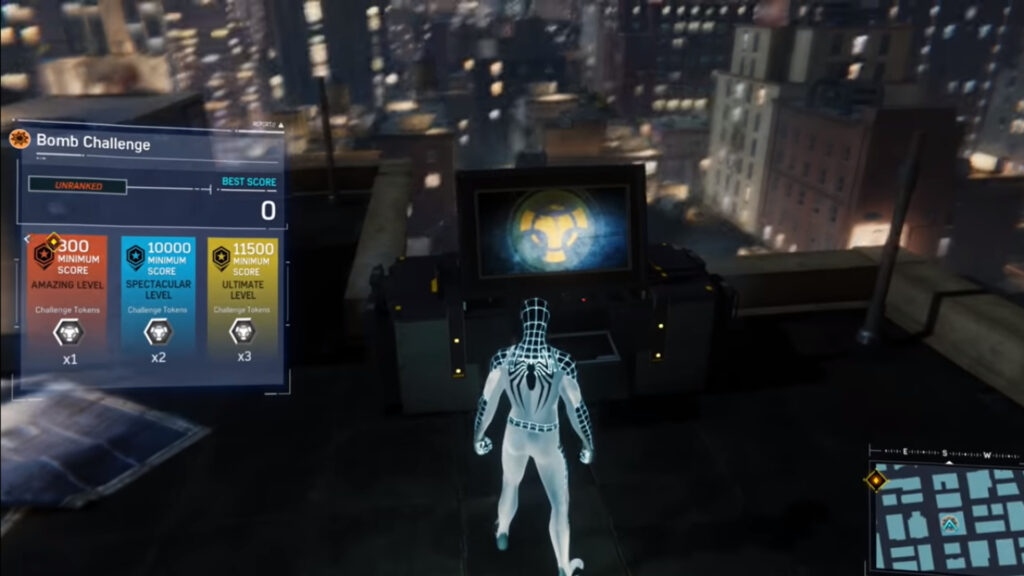 Taskmaster has a list of unfinished challenges for you. And you have to complete them to get the Challenge Tokens. Here are the six types of challenges you have to confront to gain Tokens.
Drone Challenges – chase to catch flying drones. Meanwhile, destroy spy cameras at a specific time.
Bomb Challenges – find explosives and disable them within a certain time.
Combat Challenges – defeat enemies in a limited time.
Stealth Challenges – defeat enemies using stealth in a given time.
EMP Challenges – disable EMP devices at the top of buildings in order.
Gadget Challenges – defeat enemies using gadgets at a specified time.
Challenge Tokens has three particular scales to get the score. Completing the challenges with the Amazing, Spectucular, and Ultimate scores which get you one, three, and six tokens respectively. All Challenge Tokens can be gained by accomplishing the What's In The Box? quest. At the start of the game, you can see eight challenge quests on the map. And after completing five of them, new eight challenges will be shown on a map.
Research Tokens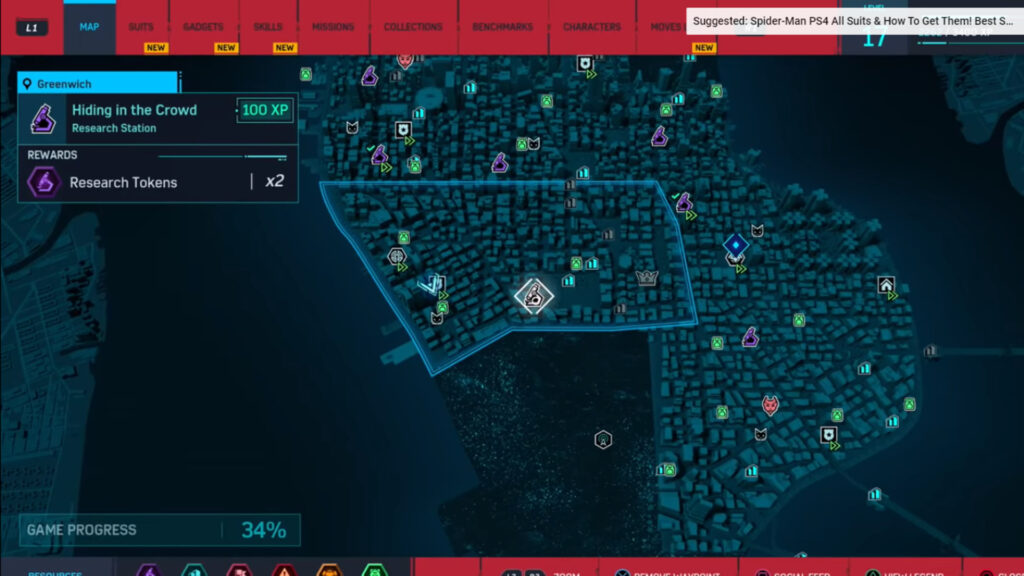 In SpiderMan Remastered, you can gain Research Tokens from many areas of the city. Either you can enclose some of the pigeons. Or complete a few puzzle activities to get the tokens.
Harry's Passion project can be completed by unlocking Research Stations. And also completing their activity. Each Research Station will give you two Research Tokens. Helping Howard mission will help you locate the pigeons and seize them. Solving all the Spectrographs and Circuit Puzzles from the Octuvis Lab will get you eight Research Tokens at once.
Backpack Tokens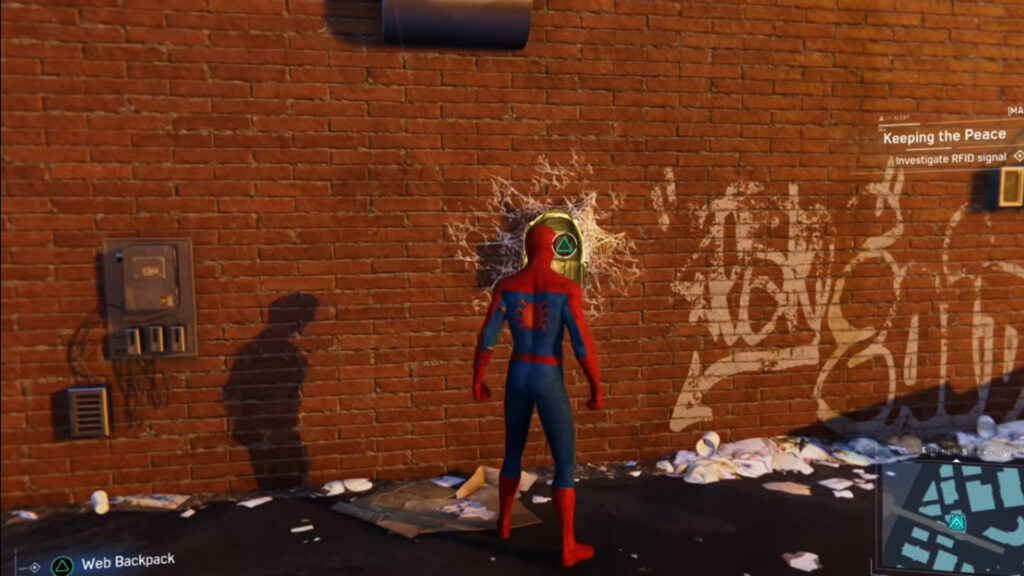 There are several Backpack Tokens in New York City for Peter. Each one of them has a personal item that belongs to him when was in high school. You have to get each one of them to get the Backpack Tokens.
You have to complete the Keeping the Peace mission by unlocking the Radio Towers. There, you will make sure the radio signals are clear so you can locate the Backpack locations.
Landmark Tokens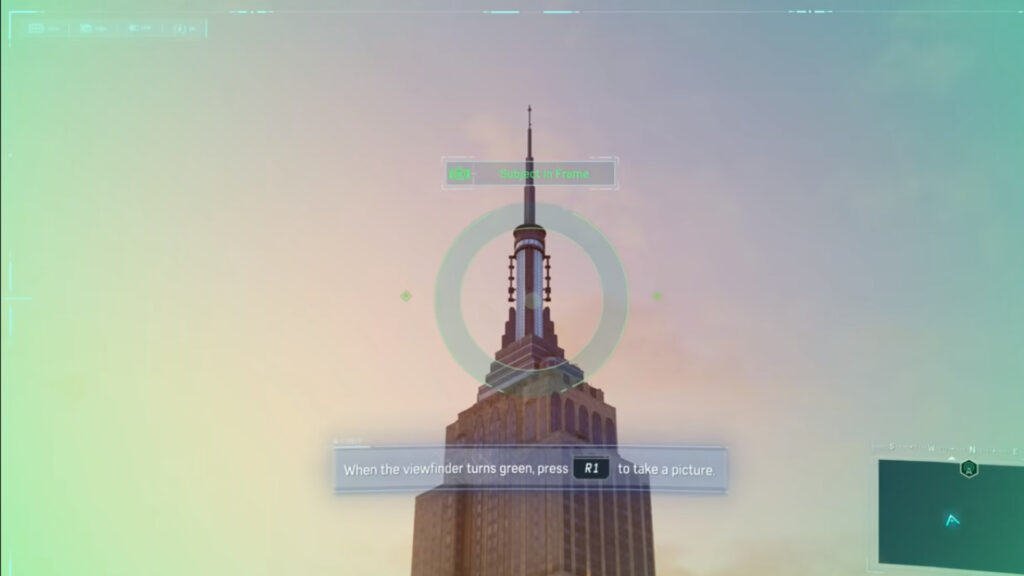 The metropolis city of New York is filled with amazing landscapes and stunning monuments. You can get the Landmark Tokens by clicking the pictures of each landmark.
You can capture a photo of each by using the in-game camera option. From D-pad, click the Up option. And don't forget to center the monument in the frame. Press R1 to get the image from your controller when the light goes green
In the end, these are all the facts about the different types of tokens. Marvel's SpiderMan Token farming guide ends here with comprehensive details in it. Go ahead, farm tokens, and claim them all.