One Piece Film: Red was released on 6th August 2022 in Japan. And is the 15th movie of the saga. This movie received amazing reviews and great popularity from its trailers released. The movie has an extended storyline and amazing outfits for the Straw Hat members. You'll know everything in detail in the One Piece Film Red outfits guide
One Piece Film: Red Outfits in detail
The story's plot is around the movie's female lead, Uta. The movie revolves around the Island of Music, Elegia. A live concert is held to invite all music lovers to listen to the melodious voice of Uta. Her voice is highly expressed as "otherworldly". Straw Hats, Marines, and pirates are all guests at the music concert. But the concert begins with an eye-opening revelation that Uta is the daughter of Shanks, the leader of the Red Hair Pirates and one of the Four Emperors.
But the most amazing feature for the viewers is the latest makeovers of the Straw Hat members. Along with them, there are other characters who will have amazing attires as well. The One Piece Film Red poster reveals it all. Let's start with Luffy.
Luffy's Funky Attire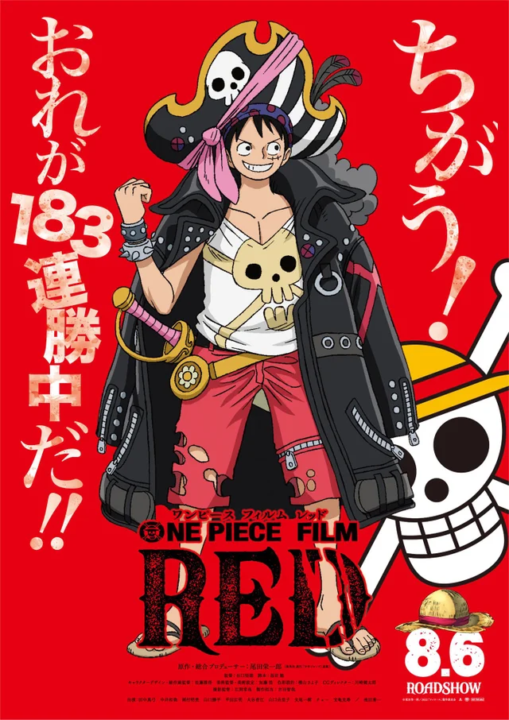 Luffy is no more in his typical gear suit. He is wearing a peculiar pirate hat with leather on his shoulders. Toei Animation's poster revealed his funky attire. His new summer makeover attire with his statement "Wrong! I'm winning 183 times in a row!".
Nami's Daring Costume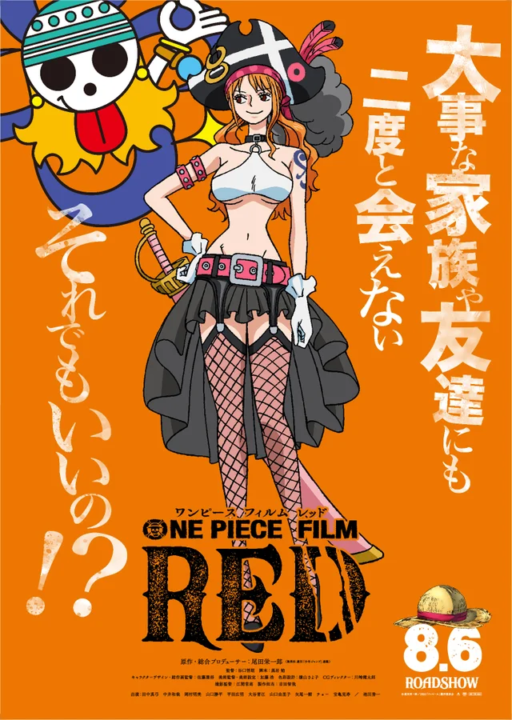 Straw Hat navigator has changed her attire for the musical concert. And her new look is pushing her off her typical costume. A bold choice of dress has made fans undoubtedly obsessed with it.
Her tricorn hat has giant skill crossbones on it. A pink feather on it. Here matching cropped top and gloves are complimenting her. Her high-low black truffle shirt with a pink belt with weapons. And the fishnet stockings completed her bold attire. Nami's new look gear suit has left fans stunned.
Zoro's Punk Dress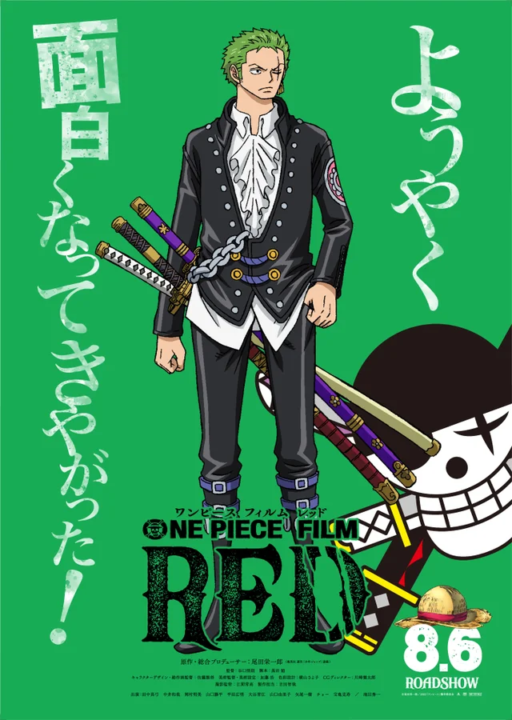 The brand-new look of Zoro was revealed in this poster. His new punky look has made our hero admired even by his haters. He's dressed in a black leather jacket with studs on it. And chains on one side. And with a white shirt left untucked, Zoro looks even cooler.
Black boots with blue buckles with leather trousers completed the attire. His three katanas are easily accessible whenever he needs them. Zoro's personality totally goes with his ruffled shirt and hard-rock tones.
Franky's Thorny Style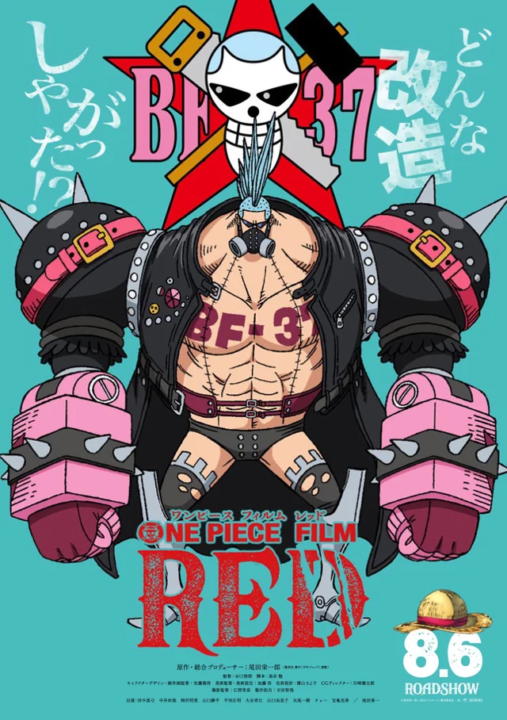 The new style of wearing a cool leather jacket with thorns on it suits Franky. With pink stripes on it, the jacket looks cool enough for a villain's dress. Moreover, the tattoo of BF-37 on his chest made his character, even more, punk cool. And the gas mask has hidden his face completely.
Robin's Transformed Look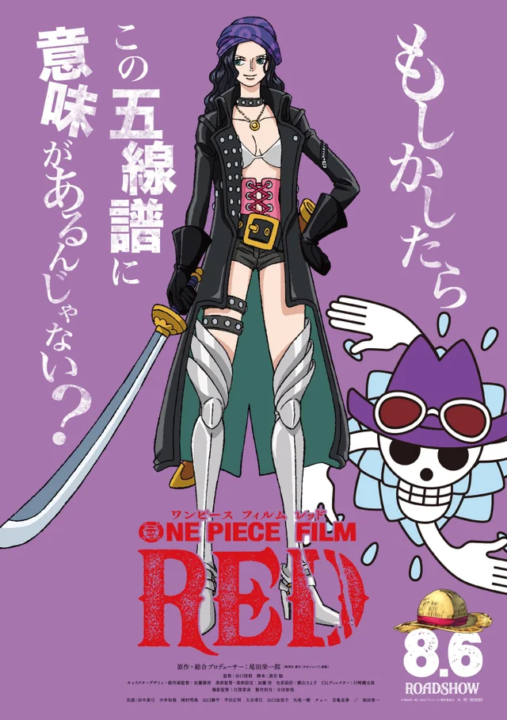 Her demonic look has made her look completely different. Her poster shows her wavy hair with a cloth cap on it. The matching long black jacket and gloves are adding value to her costume. Silver metallic top knees coat shoes with high heels make her the most stunning villain. And the sword in her hands might be a clear warning for anytime action. Her poster also stated a question "Could it be that this music score hides a secret meaning?".
Chopper's Pink Dress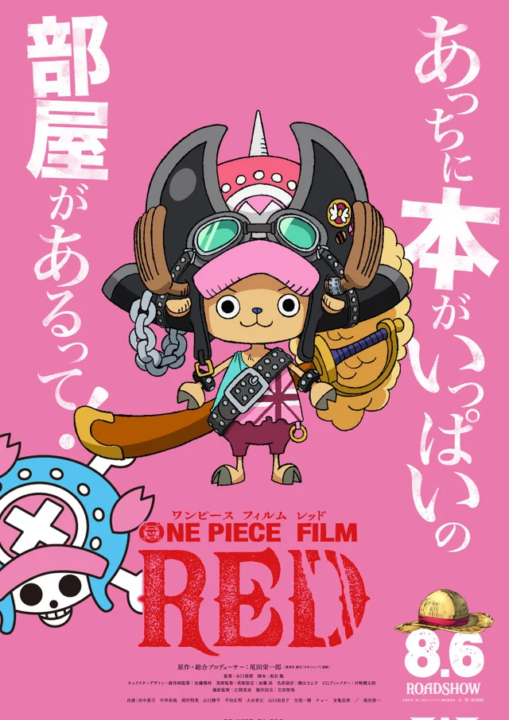 The black hat with chain and goggles on it. The pink dress with his signature baby blue color inner gave his garb an appealing look. His new attire was released in a poster with the quote "There's a room full of books!".
Sanji in Long Coat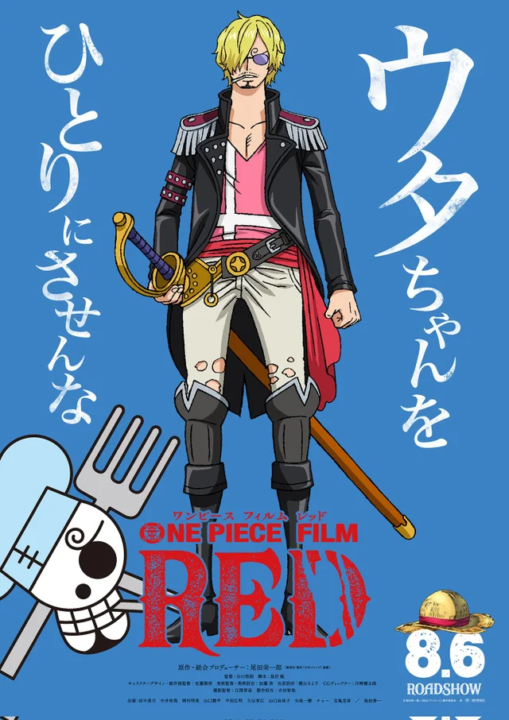 Shady glasses with his uncombed hair hiding half of his face is Sanji's style. A giant sword on his buckle belt and the pink inner shirt goes well with his high-knee coat shoes. The long coat with fringes on the shoulders – totally love it.
Usopp in Pink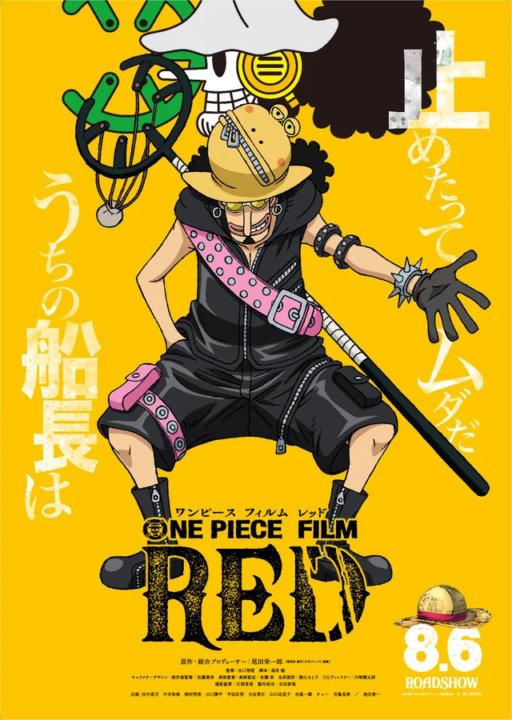 The kabuki-inspired face makeup transforms the new Usopp look. This festive garb made him ready more for a hot summer and less for a hidden warrior. Black shorts and boots along with a pink belt give a tribute to his new attire design.
In the end, One Piece Film: Red outfits have many other characters who will have a new summer look. But undeniably, these new outfits are totally amazing and surprised the fans.