This optimistic team-based game series Overwatch 2 is out with fresh new heroes. One of them is the Junker Queen. Her fierce axe will remind you to stay low in her presence. Her resources and abilities are unmatchable. Get along to know everything about the Overwatch 2 Junker Queen. From the introduction to her furious abilities.
Overwatch 2: Junker Queen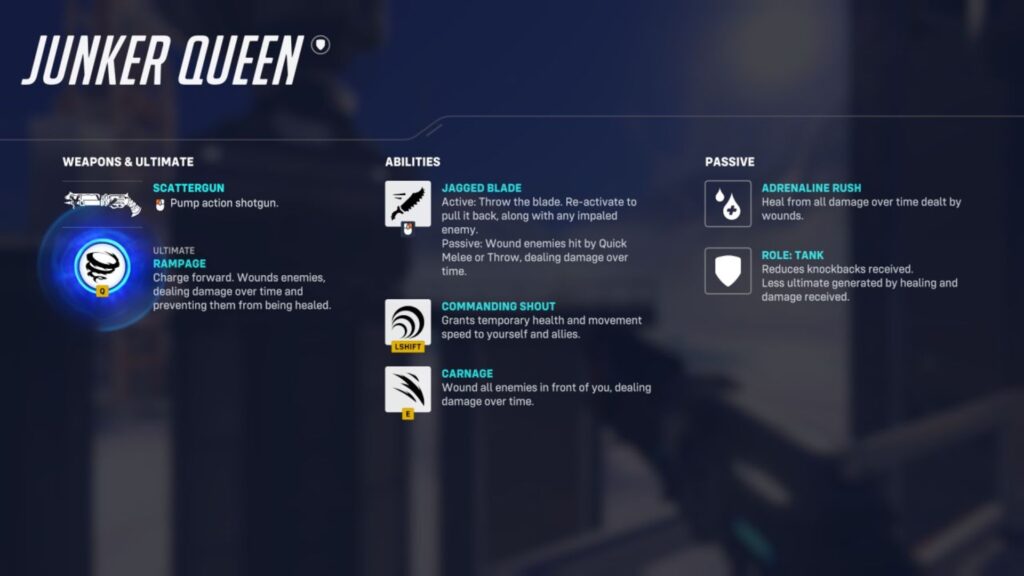 Junker Queen of Overwatch 2 is one of the fresh heroes in the series along with Kiriko and Sojourn. She is an ultimate damage machine. As she protects the borderlines and provides fatal damage to enemies. She deserves the real title of Queen with strong abilities and strategic plans.
I have listed won all her abilities and strategies for you. So, you can have the ultimate power in your team. And never step on the battlefield against her.
Junker Queen's Weapons and Ultimate
Let's begin with the least. A Scattergun is a pretty standard pump action shotgun. It holds the power to throw you off the ground. You can get six shots with full charges. And also it has a small range for shots. It becomes lethal at short range.
Her Ulimate is Rampage. This is the most powerful healing asset of the Queen as it prevents the enemy's wounds to heal. This gives fatal wounds and gains her time for wounds to heal in time. Rampage charges with a gauntlet as it creates a cloud with its axe as she steps on the enemy's land.
Junker Queen's Abilities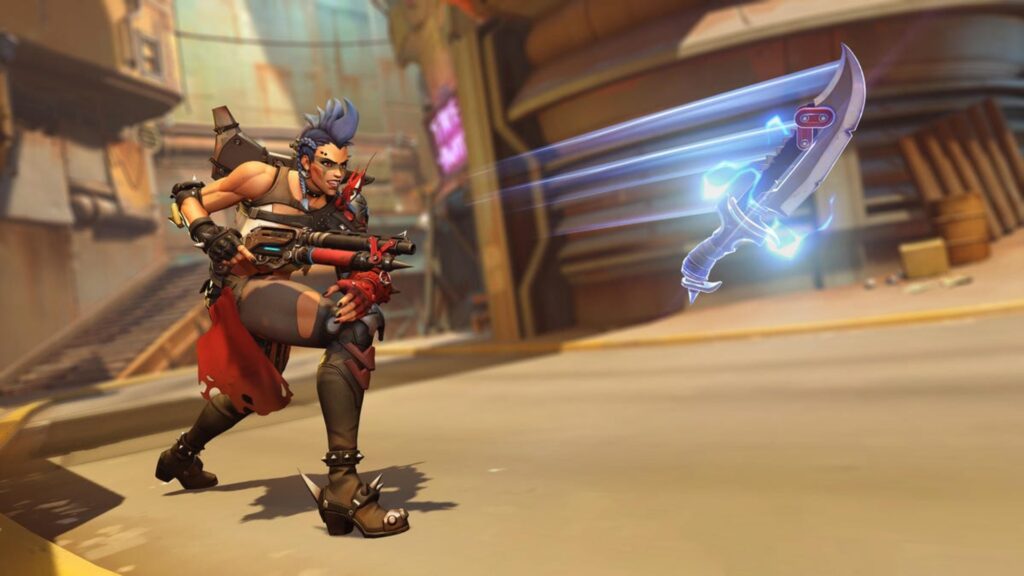 Jagged Blade is one of the action-packed abilities of Junker Queens. It's triggered when you use a secondary weapon as it's thrown at the enemy. And you can summon it as well. You can throw the knife, and summon it back to the enemy becomes an easy target.
Her knife Gracie causes a good amount of damage as it hits. And the magnetic effect from the gauntlet will summon it back as you reactivate the secondary arm. She uses both her axe and knife to give her enemies a brutal ending.
To improve the tank-ness of her allies, she gives them healing powers with Commanding Shout. This gives the 15-meter 50 health to all her teammates. This allows for survivability and enhances their movements. The health improves and the team becomes invincible.
Carnage is a big, sweeping swing to give wounds to enemies. This in turn activates the Adrenaline Rush in her to protect her. This rigid playstyle allows you to throw the axe to swap as it slashes to give a wound effect.
Junker Queen's Passive
Adrenaline Rush is the protective shield of Junker Queen. It helps her heal all the damage from the enemies. As wounds drain her health, this life-adding ability helps her with survivability. As she wounds, her healing power is there to reverse it.
Now, let's move to her strategic planning in battles.
Strategies of Junker Queen in Overwatch 2
Junker Queen has many destructive abilities and extreme powers. Her best strategy is to use the Rampage and Commanding Shout. As she wounds the enemies and helps her fellows in the meanwhile to heal.
Overwatch 2 Junker Queen is the most reliable teammate as she can turn the tables of the battle victory. She is a reliable teammate who has to fill in all the shorts of the team. Now, you know you should have her on your team. For more updates regarding other games, check our Gaming section of Retrology.