Overwatch 2 has continued its tradition of achievement. These are one of the best unlockables in-game. And they're delightful too. Cutely designed and gorgeous as well. I will help you to get the Overwatch 2 Sojourn's Cute and Pixel both sprays. Come along to learn how.
Overwatch 2: Sojourn's Cute and Pixel Sprays
This free-to-play game has now launched three new heroes – Kiriko, Junker Queen, and Sojourn. And their achievements and new accessories are out now. Like Kiriko's new skin, you can claim many rewards. Here, you have to complete achievements in order to get the Sprays.
Sprays can be used in any place in-game to show your art. You have to complete certain tasks which might be tricky. You have to complete this through Quick Play or Competitive Games. But I'll assist you along through it.
There are two types of Sprays. The first one is Pixel. This retro style is definitely a must-have. And second is the Cute. It's a chibi-style adorable one. Here are the deals of the achievement you need to complete to get Sojourn's Cute and Pixel Sprays.
How to get the Sojourn's Cute Spray in Overwatch 2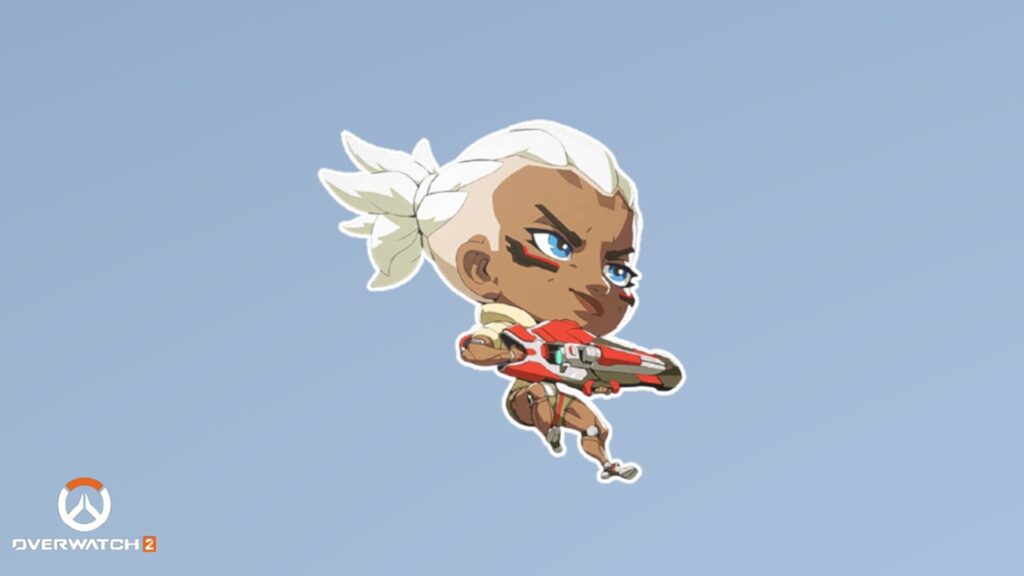 You have to earn the "Taking Charge" achievement for Sojourn's Cute Spray. You have to get 4 killing blows by one dose of Overclock while playing in Quick Play or Competitive games. Overclock is the Ultimate Ability of Sojourn. This charges her Railgun to 100% when Ultimate is active. Meanwhile, you can use the secondary fire at 100% while Overclock is getting charged.
For non-Tank characters, you can use the Headshot kill. Your total full charges are six so use them wisely. Teamwork and a good number of attempts will surely get you Sojourn's Cute Spray.
How to get the Sojourn's Pixel Spray in Overwatch 2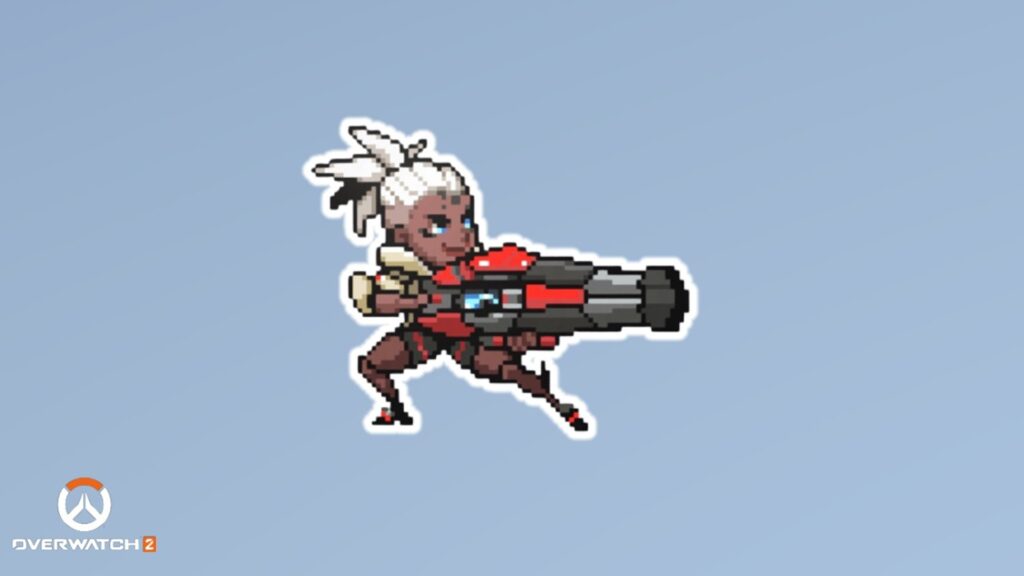 To unlock Sojourn's Pixel Spray you have to unlock the "On the Move" achievement. This achievement is a bit tricky as it takes more attempts. While sliding you have to use your Railgun to kill an enemy by headshot. You can practice more for it.
You have to fully charge your Railgun. And when it is up to 100 (you can see it below her crosshair), you can utilize it. Meanwhile, you can use the secondary arms to deal with enemy damage. It will kill the non-Tanks characters easily.
You have you use the Sojourn's Power Slide Ability. The Ultimate Ability is used to charge the Railgun. But Power Slide takes up to 6 seconds for cooldown. This will give the time break required for Ultimate to give enough damage to the Tank hero. And just a headshot will get the job done. Just slide and fire.
You can surely utilize your Disruptor Shot for an extra dose of the damage. But dont kill them as the achievement is to kill them with Headshot.
Good job! You have now earned both Pixel and Cute Spray. Overwatch 2 Sojourn's Cute and Pixel Sprays guide is pretty detailed. You can use them and get new rewards unlocked. Let us know in the comment section below which guide you want us to cover next. To know about Insights on her Majesty, Junker Queen of Overwatch 2, or for more guides, keep following Retrology.