In this epic world of heroes in Overwatch 2, we need heroes like Kiriko. You can earn some in-game aesthetic skin for her. And make her look more gorgeous in her fights. For Overwatch 2 Kiriko Skin, here is what you need to do.
Overwatch 2: Unlock Kiriko Skin and Donut Weapon Charm
The good news is you can easily get the new Kiriko Skin without moving a finger. And the bad news is literally don't have to. Because you will be taking a break from gaming and watching others playing Overwatch. Because you will watch other players playing Overwatch 2 for six hours in total.
You need to join any Overwatch 2 stream on Twitch. You can do it for any stream from any game category. There are specific dates and times that you'll need to watch. Pro might be quick at it. But for newbies, I have detailed the process for you. Let's begin with the steps.
Connect with Twitch
You need to sign in to your Battle.net account. Go to the Connections tab. Next, choose Twitch. And connect to your account by following a few steps that will be displayed on the screen for you.
You can claim rewards and check your progress as well. And check for possible drops from the Drops menu in your profile section.
Unlock Sukajan Kiriko Skin in Overwatch 2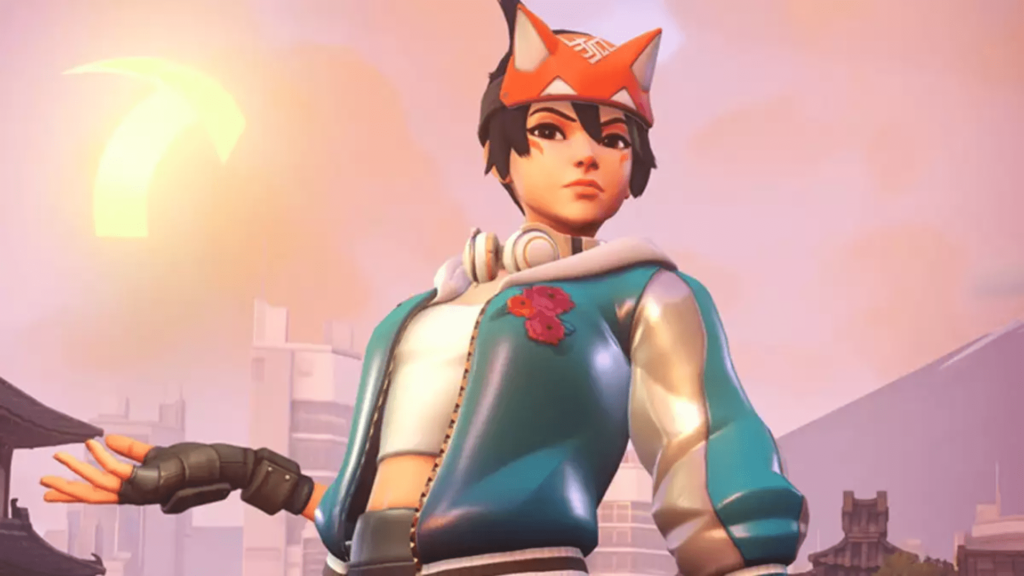 To get the Legendary Sukajan Kiriko Skin, you have to watch Twitch of a streamer for six hours. And you can also join the drops from various regions as well. North America, Latin America, Europe, The Middle East, Africa, South Korea, Japan, Taiwan, Southeast Asia, Australia, and New Zealand – players from these regions are free to join in drops.
You can join drop from October 7 (14:00 PM PDT / 17:00 PM ET / 22:00 BST) and October 16 (23:59 PM PDT / 04:59 ET (17th) / 09:59 BST (17th)). It will be available on smartphones, PC, or Mac. But Twitch apps and consoles don't support Drops.
After six hours of stream, you can check your Drops update. And claim it. Don't forget, you can claim it within 14 days. Or else, the claim will expire. So, as a player, it's best to use it as you earn it. But as a streamer, you should link your Twitch and Battle.net accounts. Your Drop will be unlocked as you will be streaming.
Unlock Razor Sharp Kiriko Spray and Donut Weapon Charm in Overwatch 2
As you get the new sleek designed skin, you can earn more. For Razor Sharp Kiriko Spray, you have to watch the stream for two hours. And for Donut Weapon Charm, it will be five hours. The date of these rewards will be from 17th to 24th October 2022.
I will only be available to watch it on smartphones, PC, or Mac. And of course, not on any Twitch apps. For the next drops, you need to check the game category in the future. And also you watch any streamer of your choice.
In this guide, I have explained the steps that will get you the Overwatch 2 Kiriko Skin. And also Razor Sharp Kiriko Spray and Donut Weapon Charm. So, check your Drops updates and join the stream. For more updates, check the News and gaming section of Retrology.