Outriders comes with a fresh new DLC called Worldslayer, which adds a slew of new weaponry, regions to explore, and hard monsters. To make things more interesting than before, there is a Hidden Trove with an extra boss fight that can reward you with some goodies.
This is for those who like to defeat the game thoroughly and beat every boss possible. If you're having trouble locating this secret boss, keep reading to find out how to unlock or find this trove boss in Outriders: Worldslayer.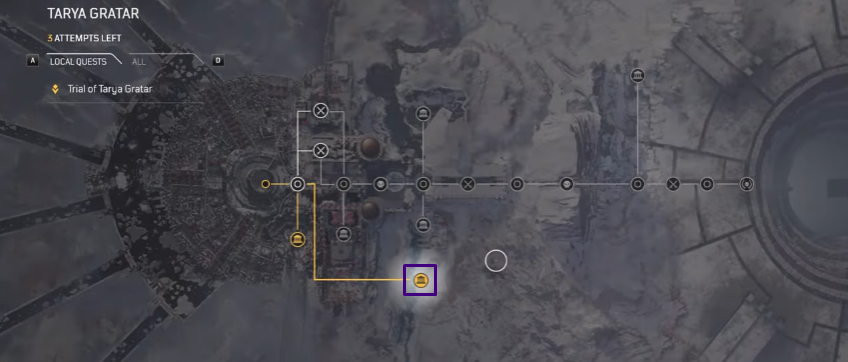 There is no specific level that you need to be on to unlock this path. Well, it's not really an "unlock" situation as the path is right there open to enter. If you reach the intersection in the area marked on the map you can go in.
What's important about this hidden boss fight is that it seems important with a few dialogues between the opponents. It is common knowledge when there is a special cut scene and dialogues for someone, they are meant more than usual people. Maybe this boss has its own short story.
Hidden Trove Boss Location:
In Tarya Gratar when you reach the intersection, you will see the path go in three ways. One where you came from (cave or underground area) and the other two being the paths you choose. Between those two paths, you will see a crack in the wall following the stream. This is a playable area that would lead you to the hidden boss in question.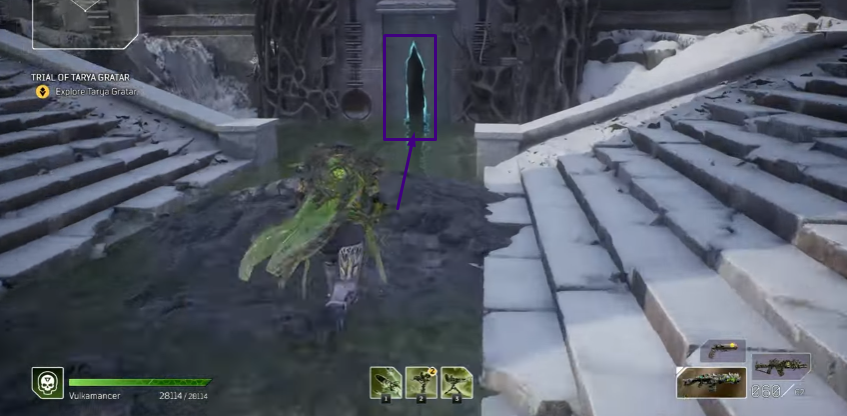 If you go in there, you'll find a number of waves of opponents. Maybe some skinwalkers and crawlers. Then there'll be a boss battle where you can receive a legendary if you slay that boss.
Points to keep note of:
There are a few things you should keep in mind.
There is no targeted loot in this region. Every area has boots, gloves, and body armor, but this one doesn't; it's simply an extra boss battle.
If you die while in the catacombs, as this place is known, you will be returned to the crossroads and this path will be closed. You won't be able to access it until you go through and finish the trials again.
If you want to play this just for the thrill of it, go for it but make sure you are prepared for it. Also if you skip it and go to the next space, you will lose the chance to go through this again so make your decision wisely.
So the best way to go about this Hidden Trove Boss in Outriders is that you first complete the trials. Then, do everything before this and equip everything that you can. Be fully prepared before going in. Then you would have the best chance of winning on the first try because that is all you have.
If you like to find more about hidden stuff, All Driftwater Journal Entries locations in Outriders Worldslayer is another adventure all planned out for you.