Tower of Fantasy released its big version 1.5 update and with that, many new additions were made to the map and the questlines. The new map, Artificial Island has many new places to explore and go to. Some are easy to get access to while others need a bit of assistance. One of the harder ones to reach is Tower Of Fantasy Floating Island, Mysterious Tetriso Ruins. If you want to know how to reach that place, here is a detailed guide for the Tower Of Fantasy Floating Island on how to reach it.
Location of Floating Island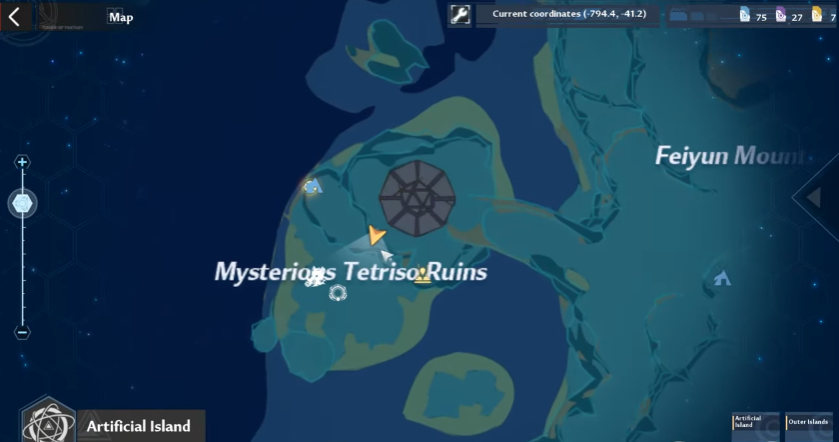 This is the location where the Island is present. The spot is high in the sky where the marker is pointed at. This is located in the area called Mysterious Tetriso Ruins. To reach this Island in the sky, you'll need to jump on the silver structure present north of the location.
Reach the Highest Point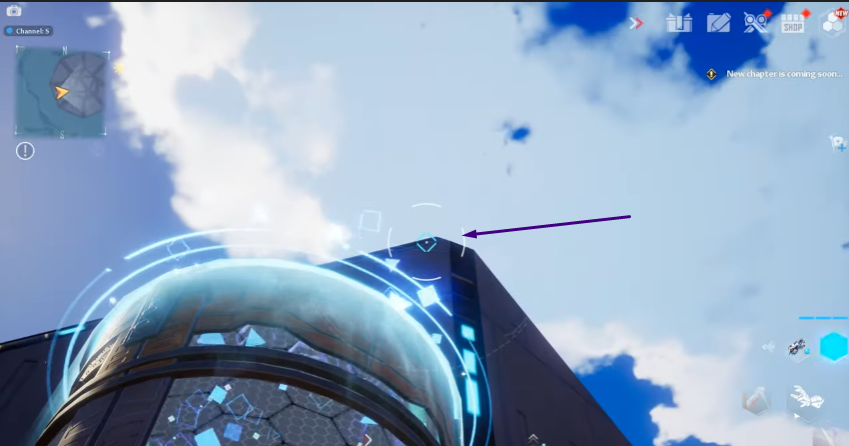 Spot the tower structure near the marker point and jump or grapple your way to its top. Stay there and then make sure you are standing at the nearest point to the island.
Use different Equipment and Abilities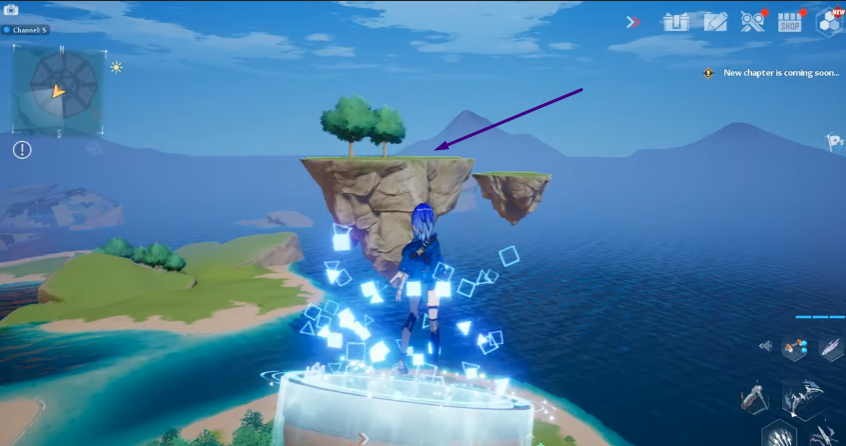 Once you have successfully landed on a higher level, spot the island. Face towards the nearest point and estimate how much distance you'll need to cover for it. Don't get too optimistic and try to jump onto the island all at once with one move.
Even if you have a character that can cover the distance, it is better to rely on safer equipment and then plan this out. Doing this bare-handed may be disadvantageous as the distance is more than you think it is. Also, it is elevated than your platform which makes it even harder.
After considering all the points given above, try boosting yourself from the top of the platform as high as you can. From there, use your jetpack to fly straight ahead. You can do several boosts in between but make sure the fuel is enough to do it.
Although it may take some time to get there, the island will be within your reach soon enough. Just be patient and keep your path straight. Also, don't try the grappler, it won't work as the island is super far.
Shoot the Target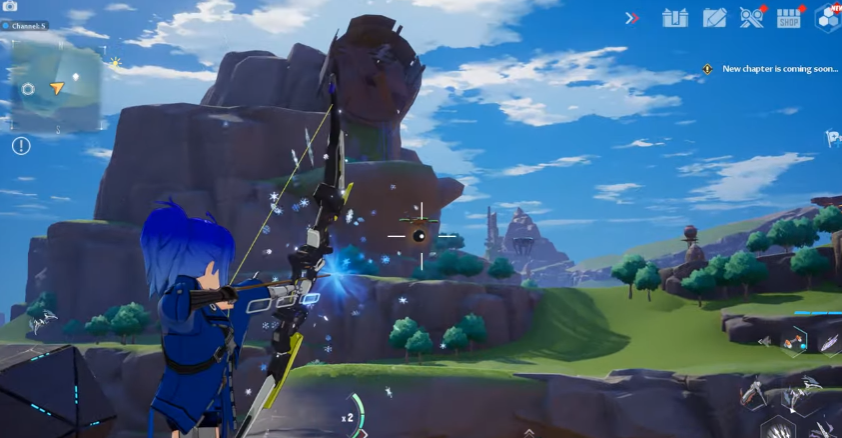 Shoot the target present on the left side of the island. Once you've hit it, an orb will fall from here. You can follow the orb down and then catch it. You can also wait for it to reach down as it doesn't disappear if it reaches the ground.
That's it for the Tower Of Fantasy Floating Island location and the process on how to reach Mysterious Tetriso Ruins. For more guides click here for Tower of Fantasy guides.