Developed by Terrible Toybox, after a number of years, Return to Monkey Island continues where the point-and-click series left off and we have to say that the humor is still kept quite intact. The game is totally packed with numerous collectibles, puzzles, and tasks. Talking about puzzles and tasks, one such puzzle is How to Escape the Ship's Hold in Return to Monkey Island and in this guide, we will be helping you with everything you need to know on how to escape the Ship's Hold.
Guide to Escape the Ship's Hold
Right after the start of Part II, you will find yourself down in the ghost pirate's ship's hold. Here Swab Gullet will ask you to clean up and will also hand over a pamphlet that has his swabbie duties.
Step #1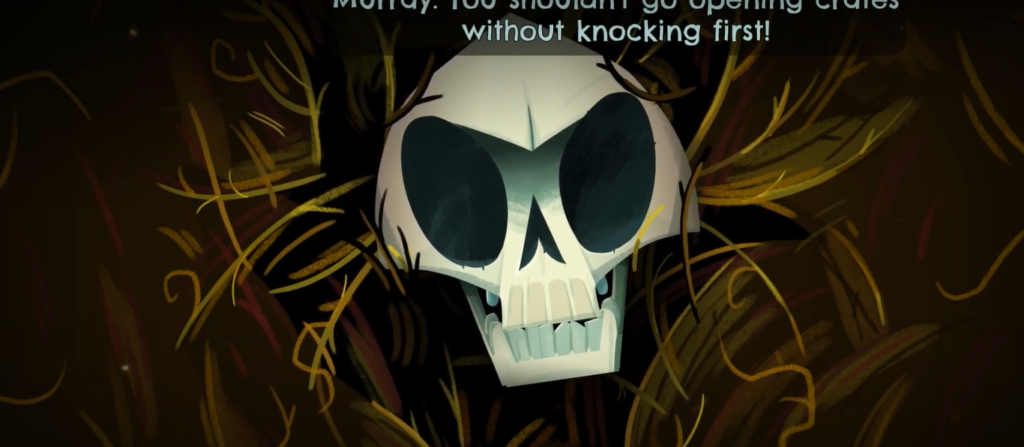 The very first thing you need to do after getting Guybrush in control is to open up the Crate. Inside the crate, you will find Murray the skull, speak with Murray and he will provide you with some information about Captain Madison. However, this very first step is not mandatory but since you will have to do it later anyway so why not now.
Step #2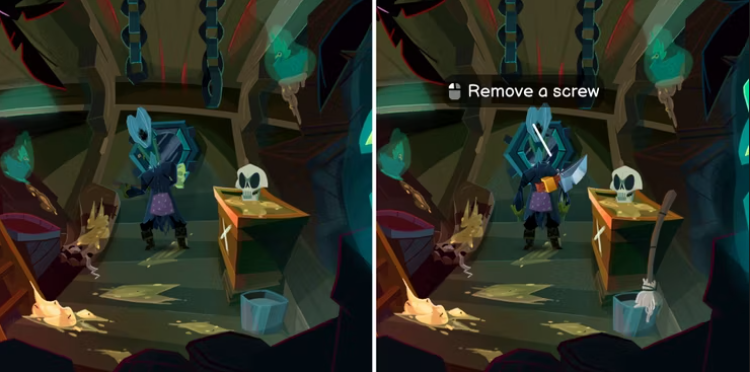 After that, grab a mop and wipe the chicken grease on the ground and then head over to the porthole at the back and wipe some chicken grease around it as well. This will make the screws of the porthole a bit loose and you can now easily unscrew them by using a knife. Once you do that the porthole will now fall off.
Step #3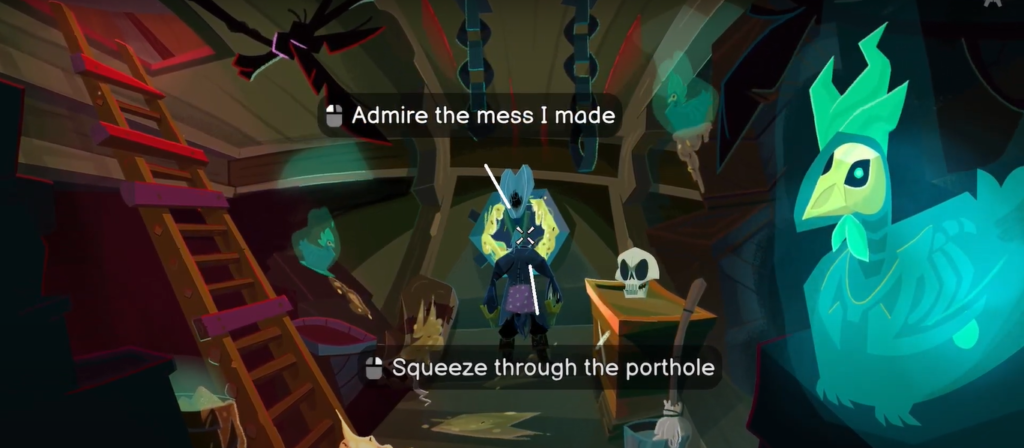 However, you will still not be able to escape because the porthole is a bit tight for Guybrush to fit in. Once again grab your mop and wipe chicken grease on the porthole to lubricate it. Now you can easily slide out of the hold and will end up on the side of the ship.
Step #4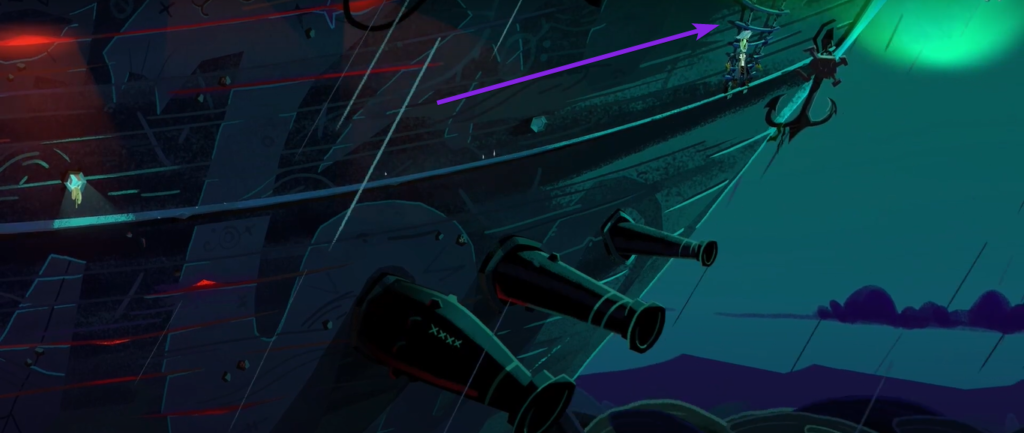 Make your way to the right/front side of the ship and you'll find a ladder, climb up the ladder to get to the deck of the ship where you will find some pirates along with ghost pirate LeChuck. You will once again end up getting yet another task, which is to find the final skull that is basically a secret ingredient of the special potion that can take them to Monkey Island according to LeChuck.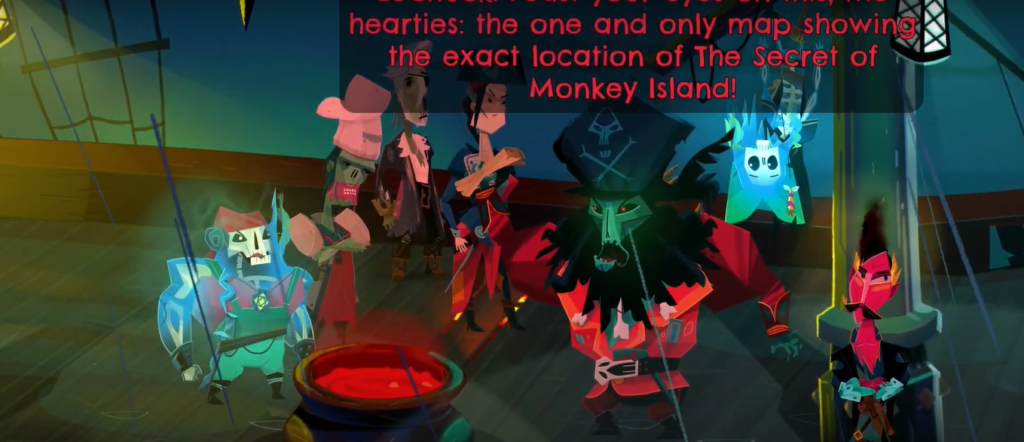 Nevertheless, that's the story for some other guide. For now, congratulations on successfully escaping the Ship's Hold in Return to Monkey Island. To know about Guide to Skull Locations in Return to Monkey Island or for more Guides, keep following Retrology.