In the Lands Between, the Elden Ring Diallos quest is available quite early on. The questline begins when you arrive in Liurnia of the Lakes, but you only encounter Diallos once you've gained entrance to Roundtable Hold. The story of Diallos is linked to Jar-journey Bairn's as well as Volcano Manor.
The game has an unusually large amount of objectives to do, and it's easy to lose track of everybody you've met and spoken to. Even though the first major patch added new symbols to assist you to keep track of the NPCs, you may still be stumped as to what to do next. In this guide, we will help you finish The Elden Ring Diallos mission in the correct order.
Where to find Diallos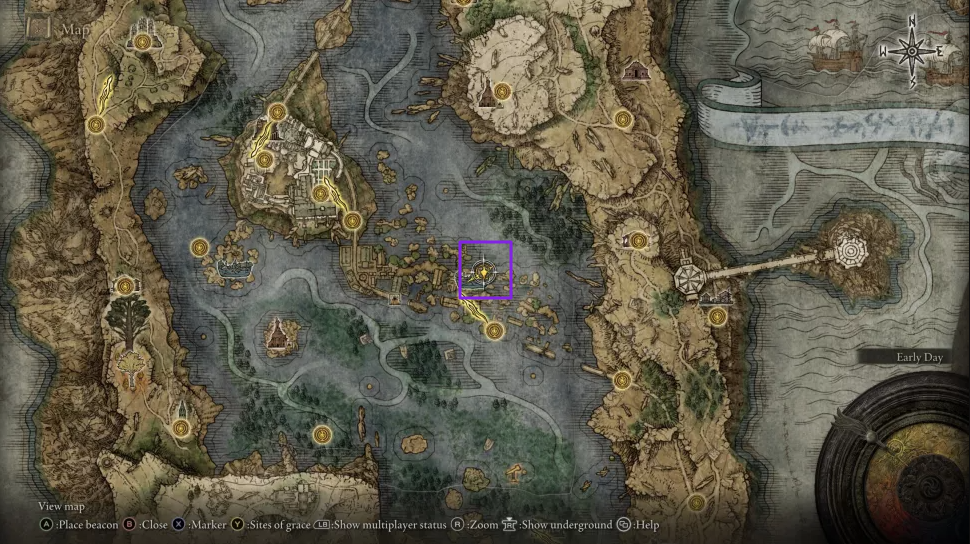 Diallos can be found if you reach the Liurnia of the Lakes location after you first met him in Roundtable Hold. Fast travel to the Academy Gate Town's Site of Grace, which is southeast of Raya Lucaria Academy. There you'll find him standing on one of the roofs, almost directly north.
Speak with him until his dialogue is finished, then return to Roundtable Hold to find him in his original place. Speak with him again, and he will mention receiving an invitation.
Find Diallos at Volcano Manor
Continue exploring the Lands Between until you reach Mt. Gelmir, where you can enter Volcano Manor. To gain entry to the room where Diallos lives, you must first join the Recusants.
You need complete the Volcano Manor questline to advance the quest further. You'll have to face Juno Hoslow if you don't return to Diallos and speak to him after completing a contract.
Where to find Jarburg
Diallos' journey leads you to Jarburg in Liurnia of the Lakes for the final step. Fast travel to the Gate Town Bridge's Site of Grace, then travel east to the cliff just south of the Carian Study Hall to reach this place.
To continue their mission, you must speak with Jar-Bairn. If you're asked if you're the new Potentate, respond affirmatively. Reload the region after finishing the dialogue—either fast travel away or rest at a Site of Grace. When you speak with Jar-Bairn again, they'll tell you that Diallos has come.
Look for Diallos inside one of the huts and talk with him, emptying his dialogue once more. Reload the region and speak to both Diallos and Jar-Bairn until their dialogue says something new, then spend the rest of the night at the nearby Site of Grace.
Diallos is presently located in the heart of Jarburg. When prompted, say "You defended them," then return to Jar Bairn and reload the region.
That is all on how to complete The Diallos quest. After speaking with Jar Bairn one last time, you can loot Hoslow's Petal Whip, Diallos' Mask, and a Numen's Rune after a final reload. For more Elden Ring guides stay tuned with Retrology.