Released almost just a month ago, High on Life has made its way to the screens of many players with a blast. From collectibles like luglox chests to challenges like Life Skate Park Challenge, High On Life is a complete pack of an all-you-can-play buffet. Here is how the developers at
Squanch Games have described the game:
"Humanity is being threatened by an alien cartel who wants to use them as drugs. It's up to you to rescue and partner with charismatic, talking guns, take down Garmantuous and his gang, and save the world!"
Talking guns? Yes, you heard that just right, these guns are undeniably one of those things that make this game unique and a lot more interesting. However, not many players know much about these talking weapons and guns. So for that reason, in this High On Life weapons guide, we will be helping you with everything you need to know about talking guns in High On life. So without any further delay, let's begin.
High On Life Weapons
There is a very wide variety, ranging from well-known playing pistols to a chatty, loud knife that almost wants to stab everything. All of these talking weapons are often called out as Gatlians in the game. The Gatlians and the playing character both have a common enemy so they both naturally become great allies. Here is a list of all of the Gatlians in High On Life:
Kenny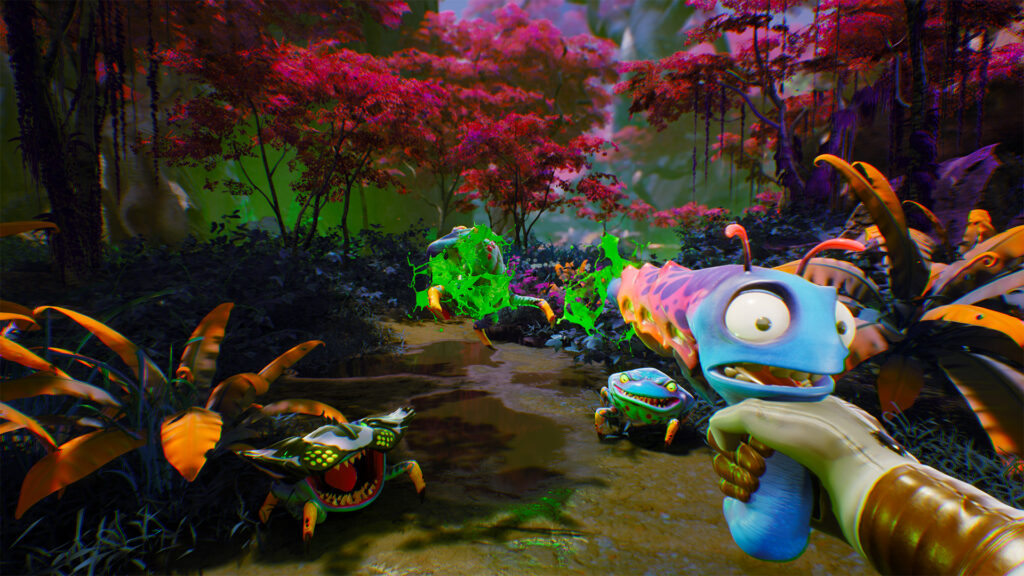 The very first and primary Gatlian that players will get their hands on is Kenny. For the first several missions in High on Life, the player will be dependent on Kenny, a weapon that resembles a handgun. It does seems like a normal handgun, however, it is destructible enough to launch enemies into the air.
Knifey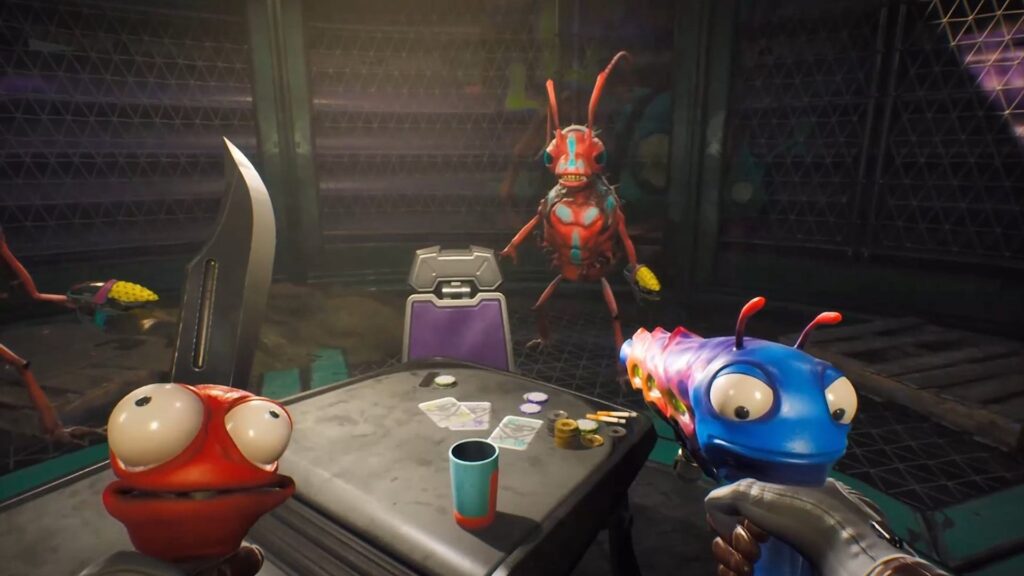 Knifey is the only melee weapon that you will encounter in High On Life and is undeniably one of the most fun weapons to play with since it's way too chatty and gets fascinated with the killing you can do with it. In order to get Knifey you will have to make your way to Blim City. Persuade a door guard to let you enter and battle the insect-like foes in the Slums. then you will encounter a fisherman who will further point you in the direction of the laundromat.
Kenny here will now try to convince the sellers to let you in and once this happens you will be allowed to inspect Knifey, now stab both the sellers and now Knifey is all yours.
Gus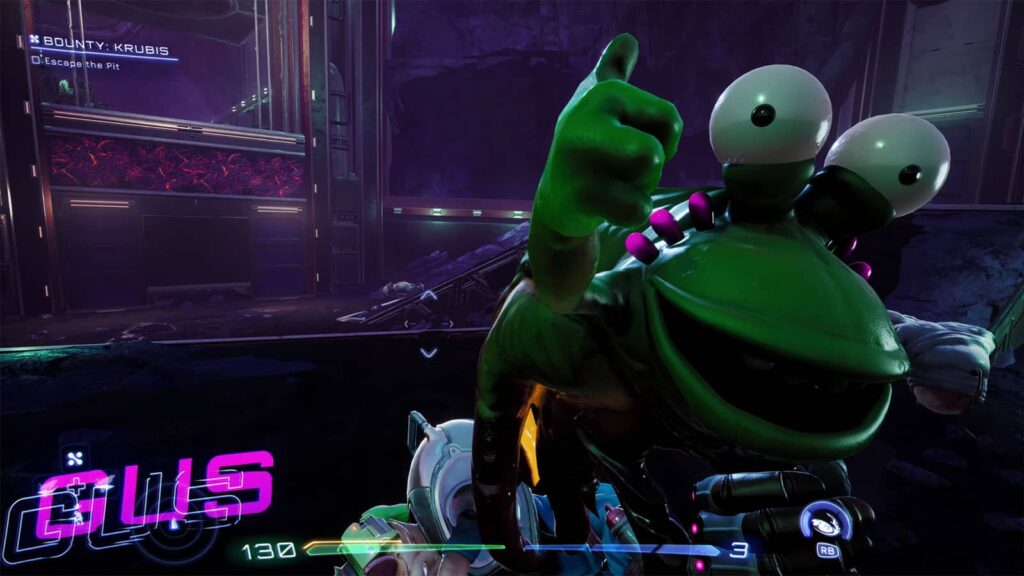 Gus is a shotgun-like weapon that works quite well at short ranges and can take down numerous enemies at the same time in close range. However, the reload time of this weapon is relatively slow so be sure to get its reload upgrades as soon as possible. The player can pick up Gus and free him by removing the obedience implant after defeating Krubis and gathering the evidence for the bounty.
Sweezy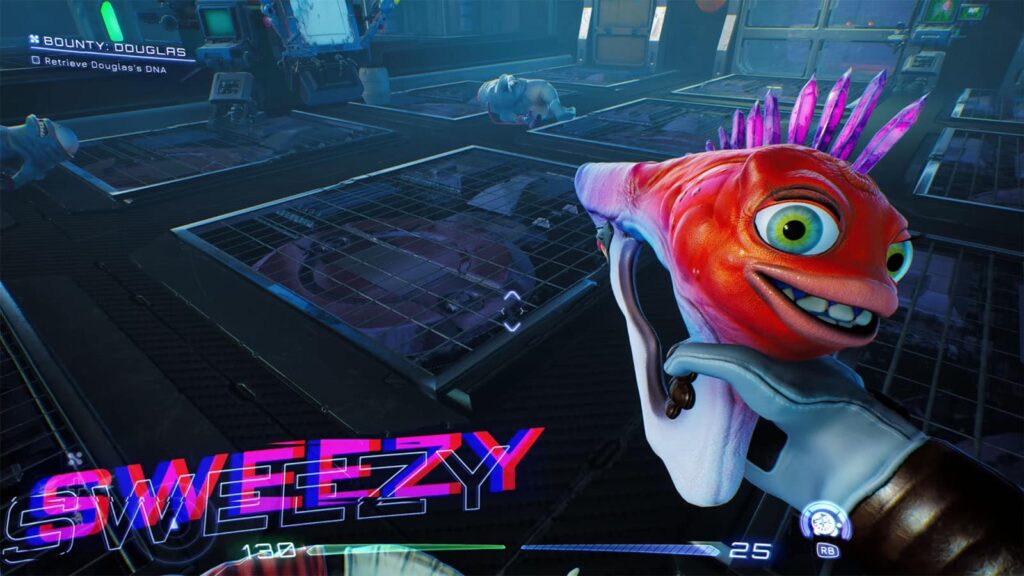 Sweezy has quick rounds with marginally less damage, it works more like an assault rifle. This particular weapon also has the ability to engrave crystals into the enemies which can deliver even higher damage. Additionally, it has yet another ability named time bubble which can be used to slow down enemies while you prepare to take them down.
Sweezy can be acquired after completing the Douglas Bounty. Once you defeat Douglas you will have to take its DNA to Sweezy in order to attain it.
Creature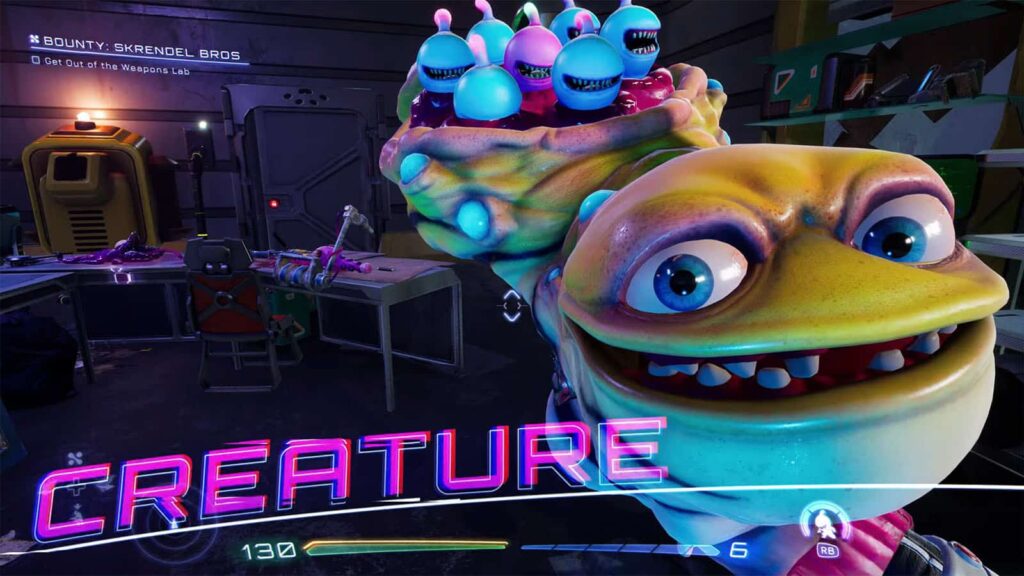 This Gatlian resembles a rocket launcher that launches none other than its own children. These little creatures will not only be helpful in opening closed pathways for you but also can be very effective in taking down enemies. Back on Zephyr, during the bounty for the Skrendel Brothers in High on Life is where Creature can be found.
Lezduit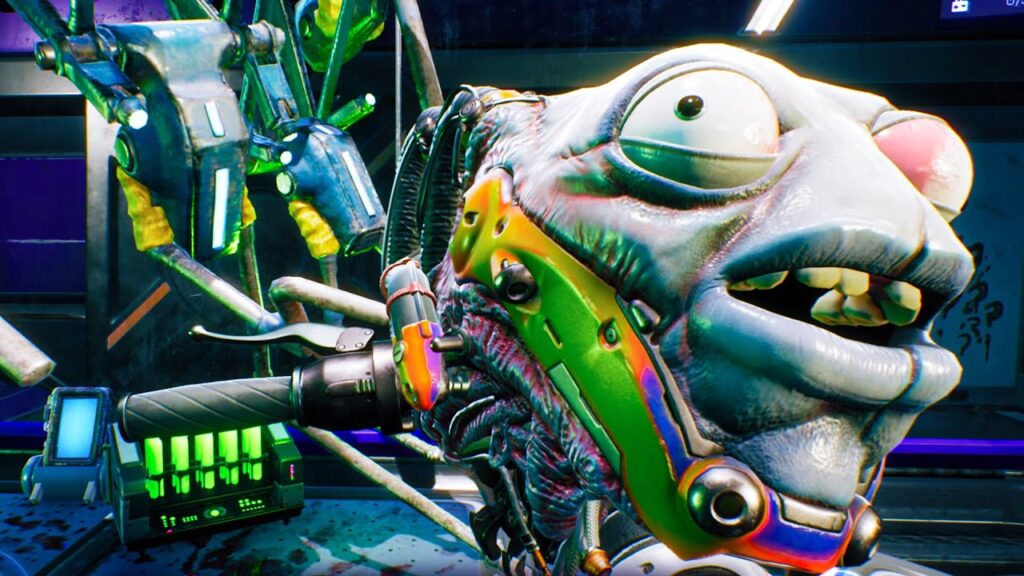 Lezduit is a tremendously dangerous tool with a lightning-like ability that causes significant amounts of damage to any foes it is targeted at. Because of such powerful abilities you cannot use this weapon until the final battle with the boss. Lezduit will no doubt make the final fight much easier and you can acquire it during the bounty for Dr. Giblets, however, Gene will take some time to fix it and other is one last bounty before the final battle as well.
That is all about High On Life Weapons Guide. Let us know in the comment section below which Gatlian is your favourite and why. To know about High On Life: All Luglox Locations In Nipulon Office or for more guides, keep following Retrology.