In High on Life, Warp Discs are collectible items that can be used to travel to additional and optional locations in High on Life. They transport players to another planet's location, allowing them to explore some hidden areas and Easter eggs in the game. There are many Warp Discs to collect during your adventure, but you must first learn how to use them. In this guide, we'll only be covering the warp discs that can give you access to Luglox chests in High on Life.
Buy Warp Discs from Blorto's Chef Stand
There are four Luglox chests that can be found in the limited sections that discs warp. First, you will need to go and buy these discs. Warp Discs can be obtained by exchanging Warp Crystals at Blorto's Chef Stand in Blim City. This shop is near the house's entrance and becomes available after you complete the Krubis and Douglas bounties.
From there, buy the "Skate Park Warp Disc" and the "Quiet Cottage Warp Disc". They are described as follows:
Skate Park Warp Disc: This warp disc contains skate park warp coordinates. Cost: 8 Warp Crystals.
Quiet Cottage Warp Disc: This warp disc contains warp coordinates for a peaceful country cottage. Cost: 10 Warp Crystals.
To obtain them, you will need a total of 18 Warp Crystals. You can also buy the other warp discs, but they take you to other places without Luglox Chests.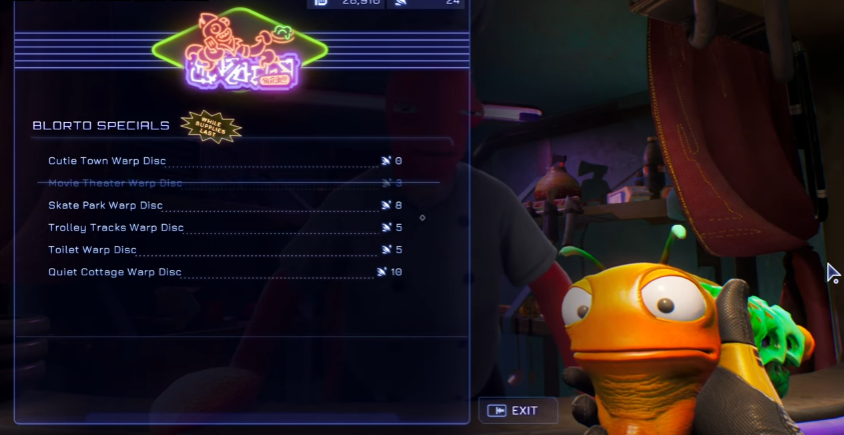 To use the Warp Discs, you'll have to find the blue glowing light spaces on the ground and then use them. Once there, you can use any disc you need to summon a space. There are specific areas set for discs so find the right area for the disc.
In this case, you can use both discs in one place. Once you get the two Warp Discs, go to the teleport and choose Zepher Paradise then Upper valley. Go up the hill on your left from the Upper Valley portal. You'll notice a blue light here where you can use the discs to summon in the areas.
Skate Park Warp Disc – 1 Luglox Chest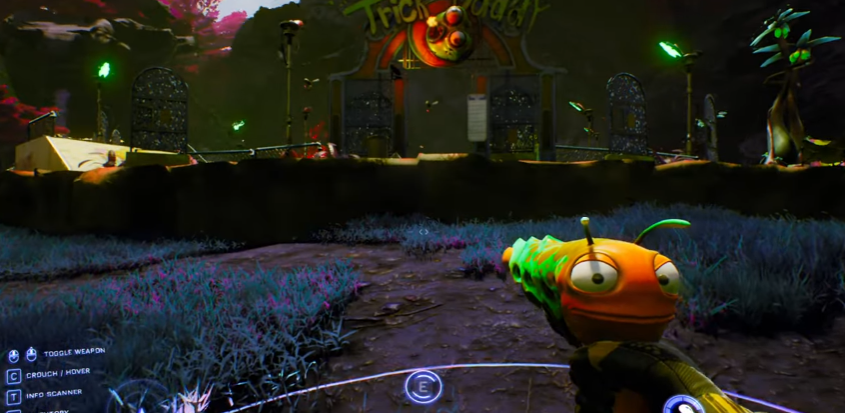 This disc provides access to the Trick Daddy Skate Park. While you cannot skateboard, you can earn points by spinning, jumping, and swinging from the bees while using Knifey's Tethering ability. Speak with the teens to begin a mini-game in which a score of 42,069 or higher earns you a Luglox Chest containing 1,000 pesos.
Quiet Cottage Warp Disc – 3 Luglox Chests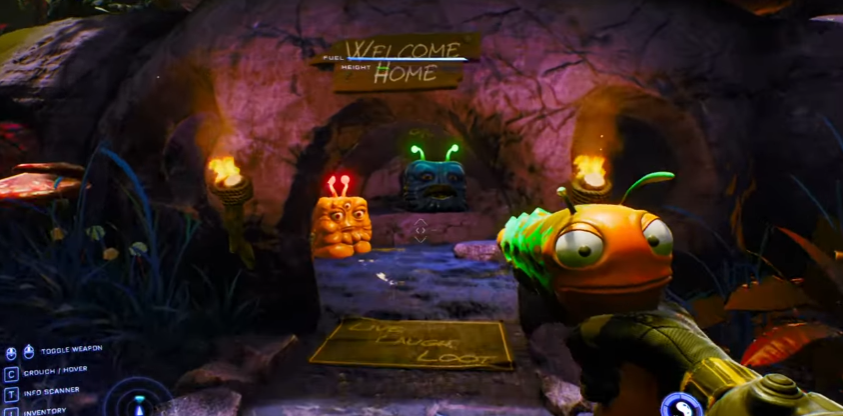 After you get the prize from the skating park, go back to the spot on the ground and summon the cottage. For this you'll need to use the Quiet Cottage Warp Disc the same way you used the skate park one. Once done, a small cottage type structure would appear in the field in front of you. Inside this structure you'll find three luglox chests.
And this concludes the hunt for Luglox chest connected to warp discs in High on life. If you want to find more about Luglox chests, check out the guides here to find them in all regions.