After the death of Batman, crime skyrocketed. Gotham Knights will help Gotham City to survive as it hopelessly sinks into the crime world. There are many thugs, gangsters, and mafia who rose their heads in the dark alleys of Gotham. Premeditated crime is a fascinating part to play for players. Here is the Gotham Knights premeditated crime guide to help you in detail.
Gotham Knights: Premeditated Crimes
At the beginning of the game, you will see this fascinating part you have to wipe out small gangs and crime baddies from the city. This level is to help your characters to master the skills and also practice your weapons. This is your best chance to explore them. And you will get many rewards as well.
Here, you will get to collect resources as well. You will get to complete these missions as Contact Challenges from Detective Montoya. There are ten in total. First, you have to unlock those premeditated crimes to unlock the inner Knight mode.
Unlock the Premedtated Crimes
You can spot these areas from the map as they will be marked as tiny white marks. These areas have notorious small gangs and crimes taking place within. So, this is your initial mission to wipe the minor and small crimes. Spot the area and get over there.
As you reach the spot, you will see many thugs over there. There you have to fight those street gangsters to get the information. Its best recommended using the AR vision to see the informant. These interrogative informants are very useful as they will give good hints faster than taking a long time to be them up. You can spot them as a small question mark icon will appear on their heads.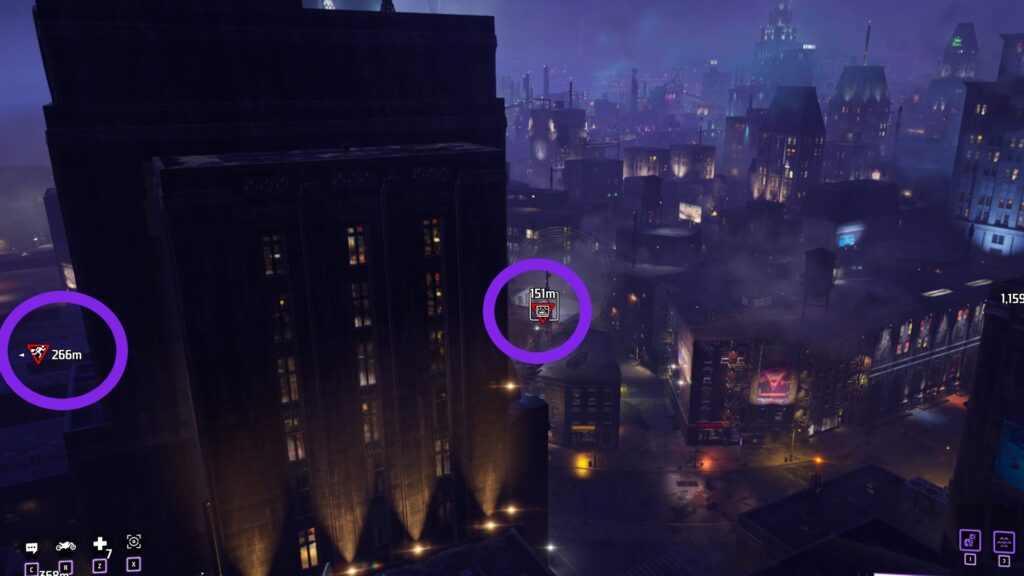 Stop the process of getting the hints when you have enough. Head back to Belfry and upload the gathered information to the Batcomputer. The more hints you gather, the better help you'll get from the computer. This will highlight the crucial spots in the city on the map. As you enter the city for patrol, you will see the highlighted areas with premeditated crimes.
So, next time before you fight the thugs take some time and bring out the informant to gather their information first. This will be useful for you in the future and adding the information to the computer will be marked on the map as well. This will be a long-time resource for you.
In the end, there are many adventures, missions, and quests waiting for you. Starting from initials and knowing the basics will be helpful in future tasks and missions. If you get stuck or need any help regarding the missions, then check the Gotham Knights guides for help and proper guidance.