In Genshin Impact, you proceed deeper within the ruin of Primal Embers. The Secret of Al-Ahmar Quest is a subquest of Sumeru which is one of the missions in Genshin Impact. You can explore the ruins on land but you have to complete the Golden Slumber quest first. Players have to proceed deeper within the ruins. So, in this guide of Genshin Impact Secret of Al-Ahmar Quest, I will help you through it.
Before we begin with the guide, you should check all the Genshin Impact guides archives. And seek the help you need if you're stuck in any quest.
Genshin Impact: The Secret of Al-Ahmar Quest
In the quest for the Secret of Al-Ahmar, you have to find the two Primal Embers. Your mission is to find them and follow them to the Primal Torches at the entrance of the ruins' door.
Find the Two Primal Embers in the Secret of Al-Ahmar Quest
First Primal Ember and Precious Chest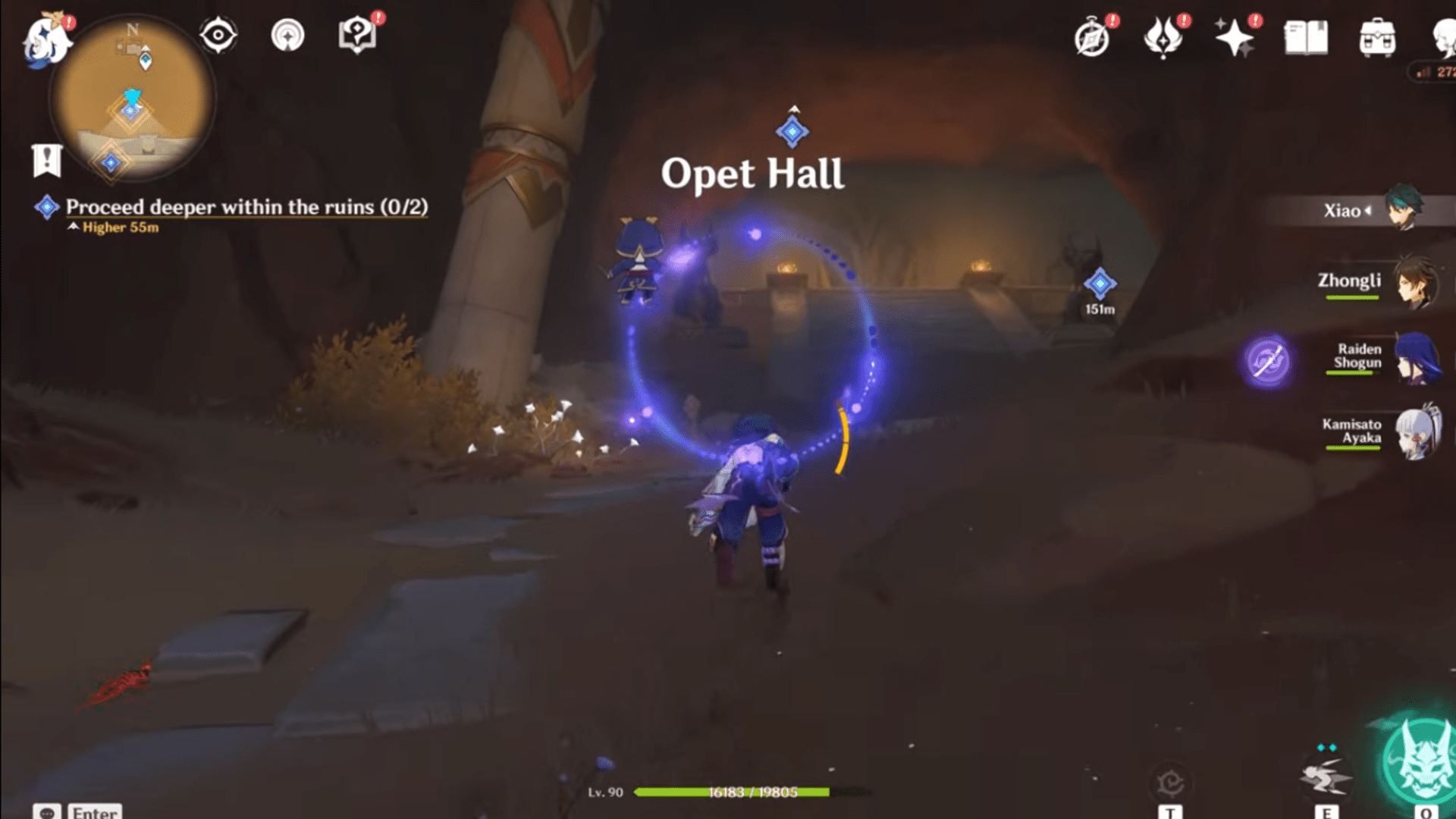 Once you have entered the ruins and head to the Opet hall. Interact to open the door. Seelie will assist you to a large courtroom. You will pass through chambers. And finally, reach an open chamber.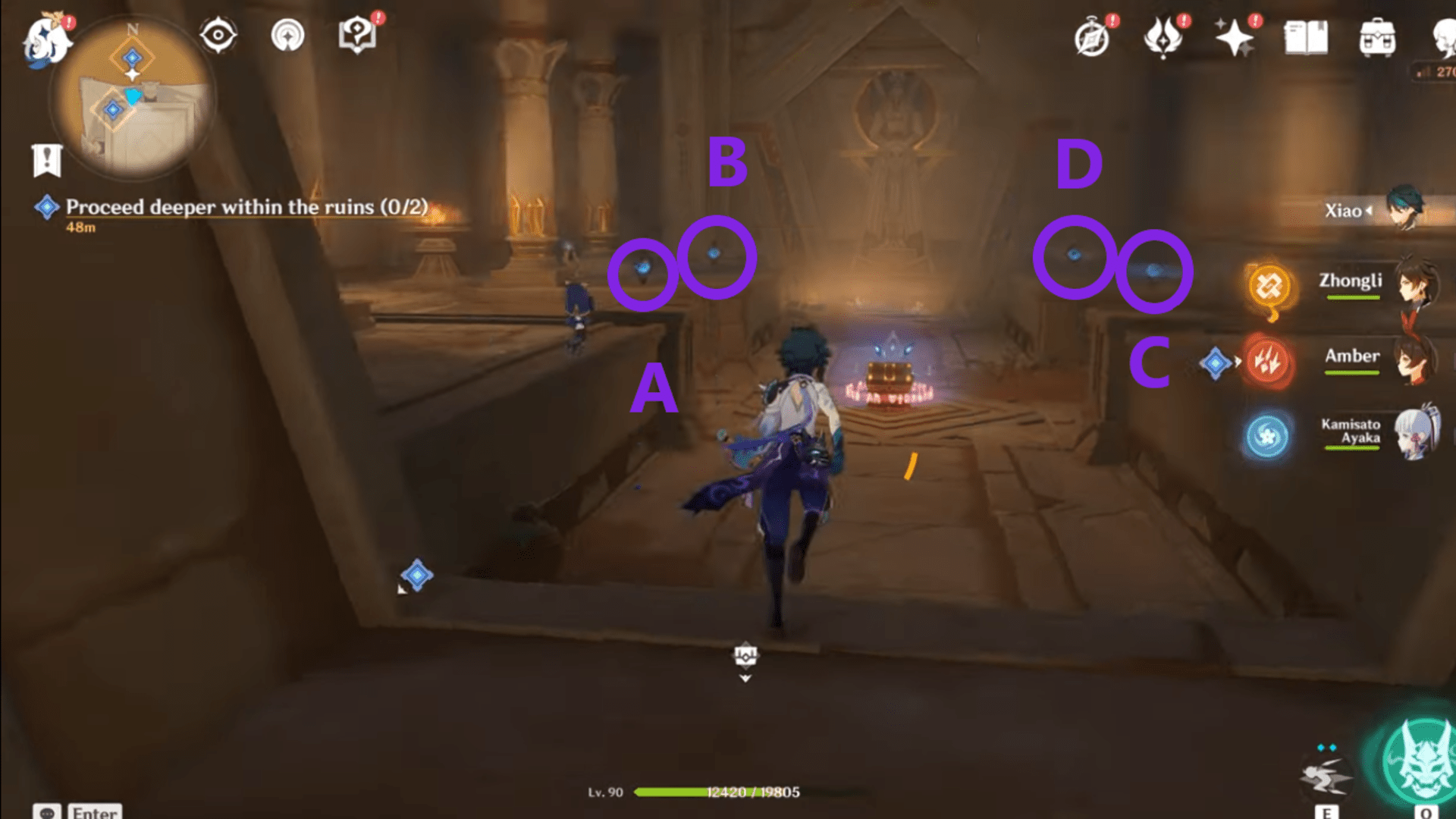 In this chamber, there are four Everlight Cells mechanisms. This is the puzzle that you need to solve. Here, you have to solve them to reach the Two Primal Embers. Solve the puzzles of each side of one Primal Ember.
Players can open the door by turning the Everlight Cells in this sequence:
Rotate Cell C x2
Rotate Cell D x1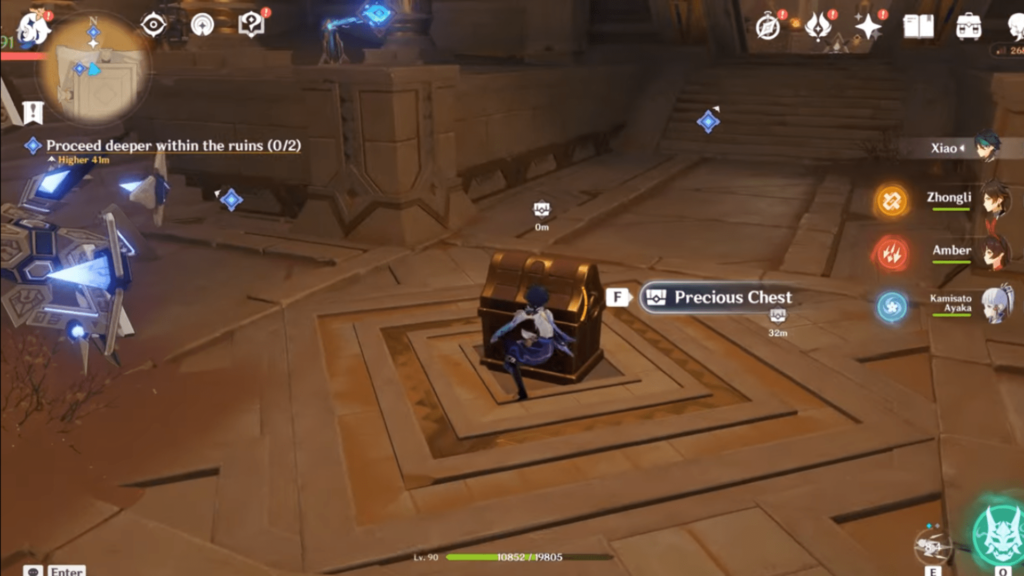 If players want to unlock the Precious Chest in the middle, then they must focus all the Primal Beams to the middle. First, do this for the mechanism on the right:
Rotate Cell D x1
Rotate Cell C x2
Afterward, do these steps to open the left door:
Rotate Cell A x1
Rotate Cell B x2
And finally, to unlock the chest, Players need to:
Rotate Cell B x2
Rotate Cell A x1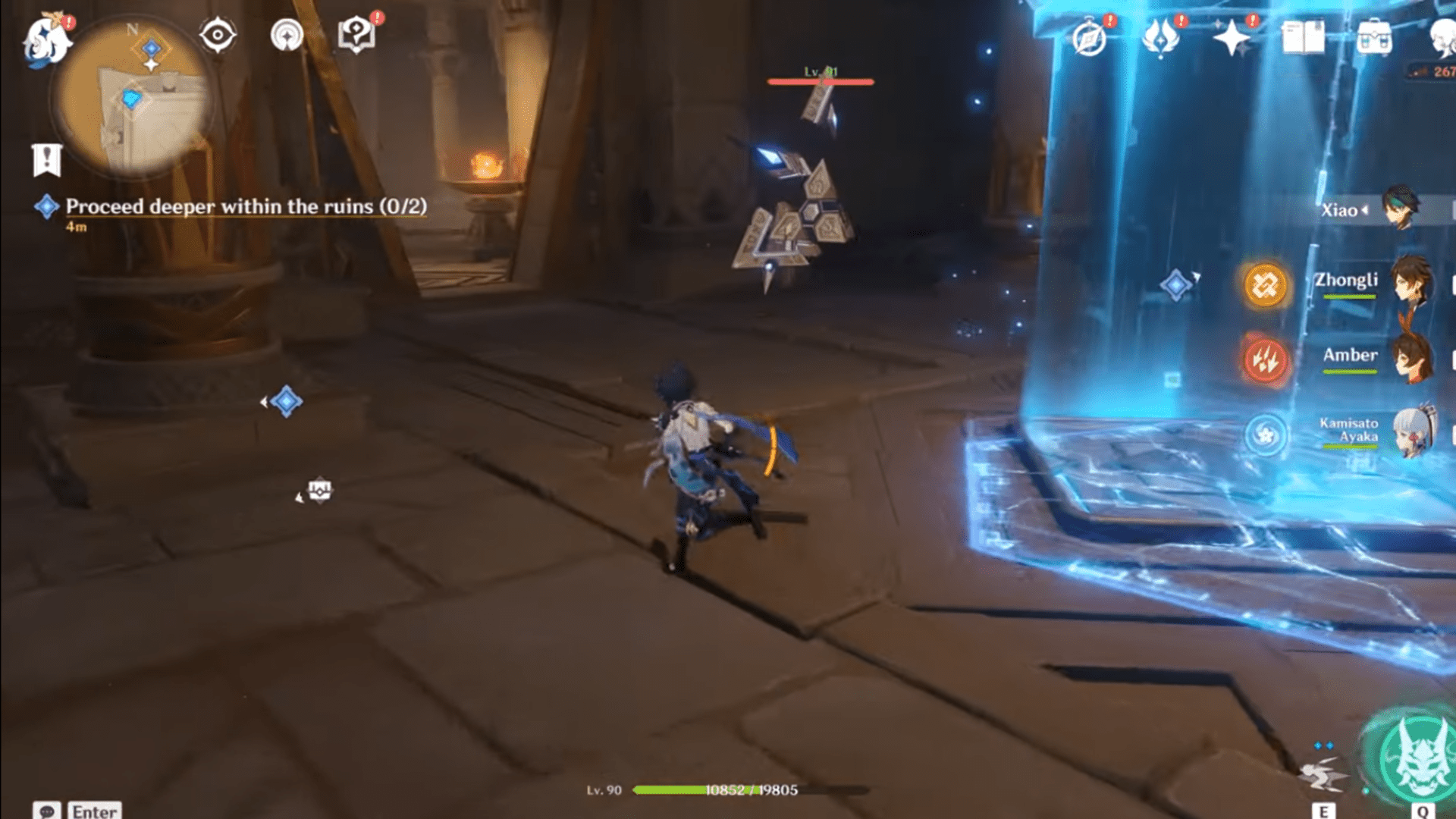 As you enter the sequence, the door will open. Enter there and use Forged Primal Lights while standing on the Replicator Keystones. Make sure that the square blue platform glows.
The first Primal Ember will open. The Ember is disclosed. Keep following it.
Second Primal Ember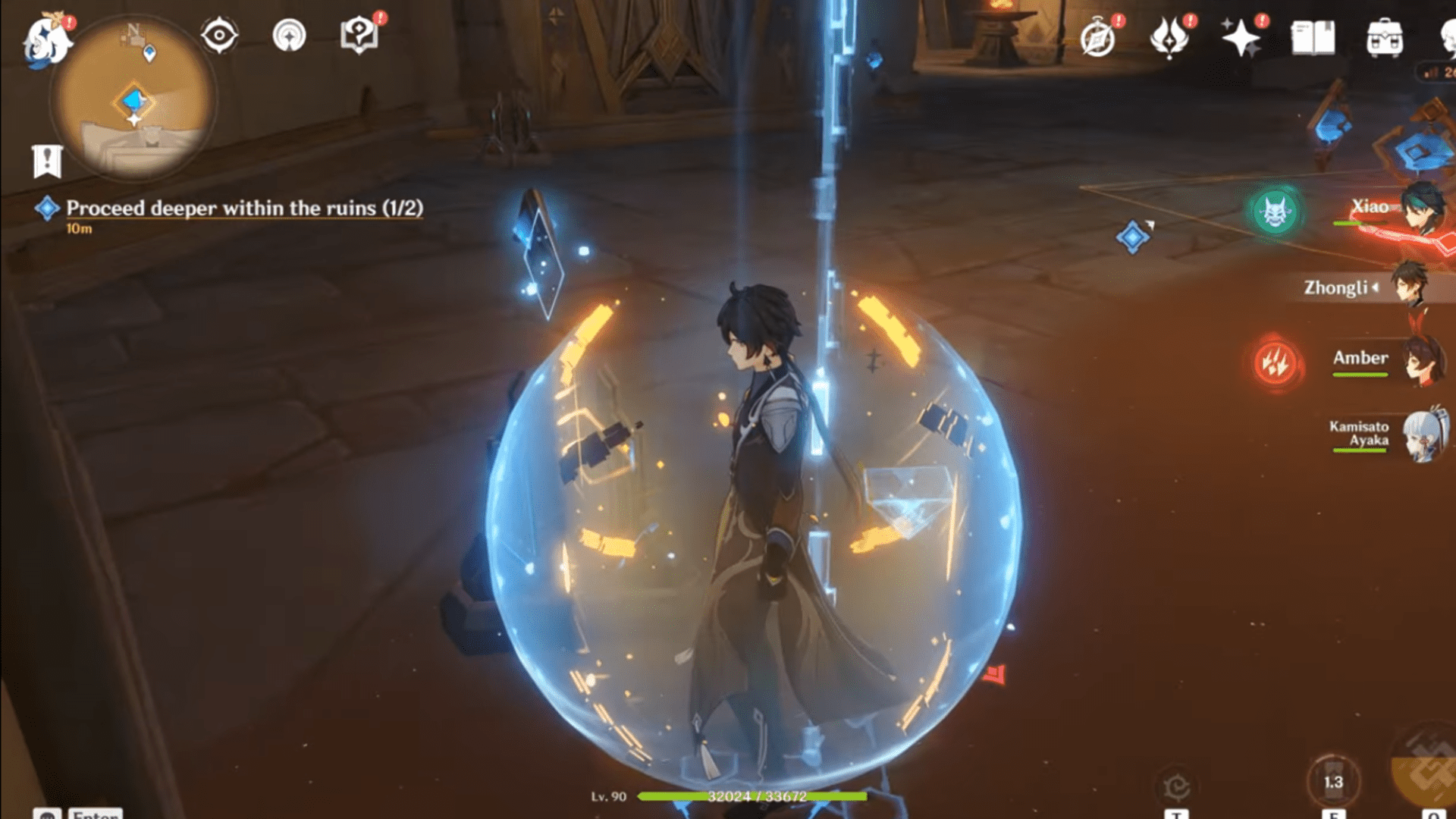 While following the floating Ember, you now have to find the second Primal Ember. For that, you have to look for its icon on the mini-map. Keep following it.
Like the first one, you have to solve the Move Cell mechanism. You have to pick the Forged Light to guide you.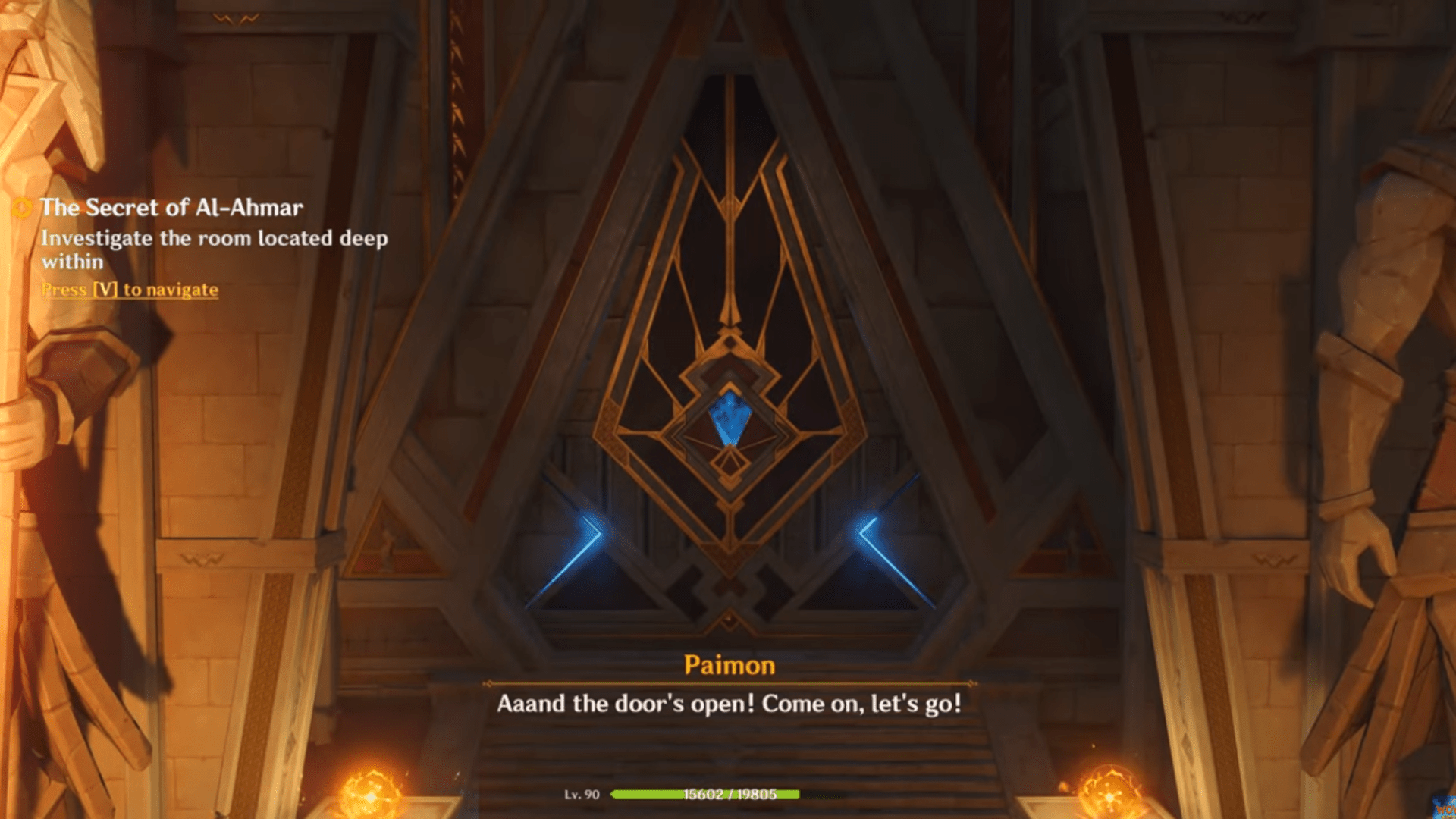 Next, enter the room and stand on the Replicator Keystone. Next, head outside to move the cell on the left. And release the second Primal Ember.
In the end, reach the OpetHall. And wait till the large door opens.

From this guide to Genshin Impact Secret of Al-Ahmar Quest, you have unlocked the Primal Embers. And also can further proceed in the game.