With the seasonal changes, it's mandatory for games to have some related events to bring the same spirit into the game. Overwatch 2 did the same with the Halloween event and you'll have several challenges during this week for that. The rewards aren't that exciting but the task brings their own fun. So if you are thinking about ignoring all the tasks because of that, you can give it a try at least. To make this job easy, our guide is here to assist you in completing the Knock Knock Overwatch 2 challenge.
Process of Knock Knock Challenge
If you know what you're searching for, the tasks for Halloween Terror 2022 are rather straightforward. Play the PvE horde mode Junkenstien's Revenge: Wrath of the Bride from Overwatch 2's Halloween event in order to start this challenge. You load into a scary version of Eichenwalde when the mode first begins.
You must then fight your way to the bar, which, for those who don't know, is where the attacking team would spawn in a typical match. Clear out all the bots once you arrive, then wait till the bar entrance opens.
Next, you'll have a straightforward explanation for the "Knock Knock" challenge: "Disturb the Guest in the Tavern." But in terms of directions, that's about it. To have more detail on how to do it, here is a detailed guide.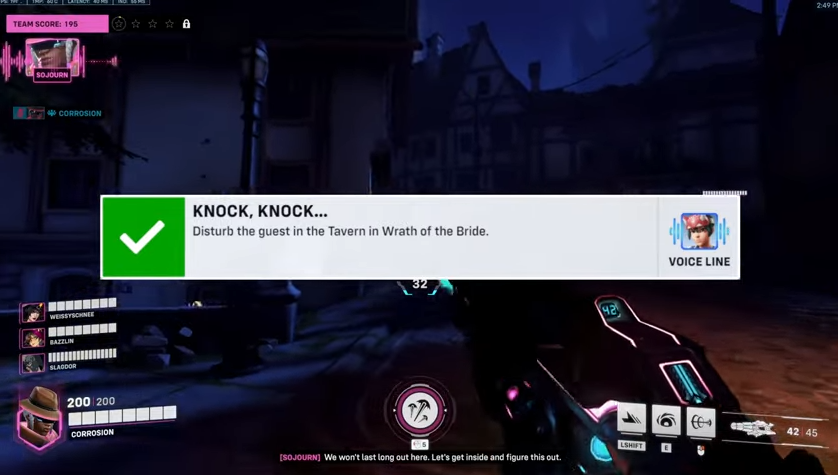 You have to get to the tavern in Overwatch 2 to finish the mission Knock Knock. You must advance just enough for you and your team to enter the Tavern at the start of the Challenge.
If you don't know where it is, go in the direction of where the opposing team would spawn in a typical match. Once the area is free of the attacking bots, the tavern doors swing open.
Once inside, take the left set of stairs up, round the landing, and you'll notice two closed doors. When you approach the one on the right, you will be instructed to "Knock."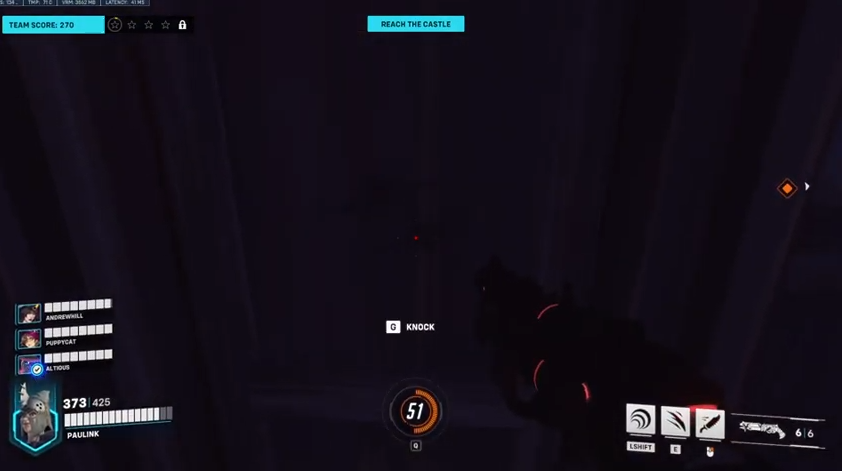 Interact with the doorbell Knock four times on the right door in order to get inside. The fourth knock will cause the map to tremble, which will let you know you were successful. And with that, you've finished the "Knock Knock" challenge.
You can get into the Knock Knock challenge whenever you enter this PvE mode. Just keep in mind to go to the tavern eventually and knock on the right door. You can do it while the event is there and the date is from October 25 to November 8. Make sure to tap in during it or you'll lose the chance to get the reward.
Reward
Once the challenge is complete, you'll unlock Kiriko's "Scry Some More" voice line as a reward.
With that, this short knock knock challenge from Overwatch 2 comes to conclusion. Hopefully, this guide helped you. For more guides like this, check out the guides section.