Nornir Chests or rune chests are some of the best God of War Ragnarök chests which have good rewards and are quite beneficial like Apples of Idunn and Horns of the Blood Meads. To open these sealed Nornir chests, you must solve a number of puzzles, just like you needed to do for other ones. This guide discusses where to discover and solve the puzzles to open the Nornir Chest in God of War Ragnarök Aesir Prison Wreckage location.
Before everything else, complete the story and then come back to begin searching for the Nornir Chest.
Location of Aesir Prison Wreckage
After the story is completed, you'll get access to a new avenue that opens up to the left of the Raven Tree. You can go to this area only by following the main path leading from Raven Tree. Follow this road to go to the Aesir Prison Wreckage. Here is the exact location shown on the map of Nornir Chest in Aesir Prison Wreckage, God of War Ragnarök.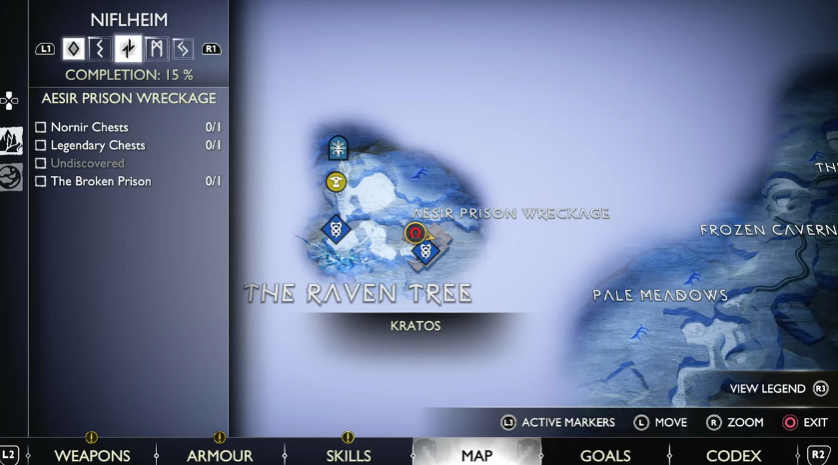 Once arrived, don't let your guard down, as there are some opponents waiting on every platform.
Solution to Aesir Prison Wreckage Nornir Chest Puzzle
To open it, you must destroy three totems. Starting from the topmost level, you need to throw a spear at the leaking air spot.
Jump to the lower platform using this spear. This will take you to the third floor.
Next, interact with the chain on your left as you land. This will make the spear platform go lower.
Go towards the right and go inside the broken space. Turn towards the entrance and break the wall above the door. This will make it easier for you to reach the second floor.
Now on this floor, turn left, and you'll spot the first Totem in front of the chest. This will be on the second floor. Also, open the gate in front of the chest.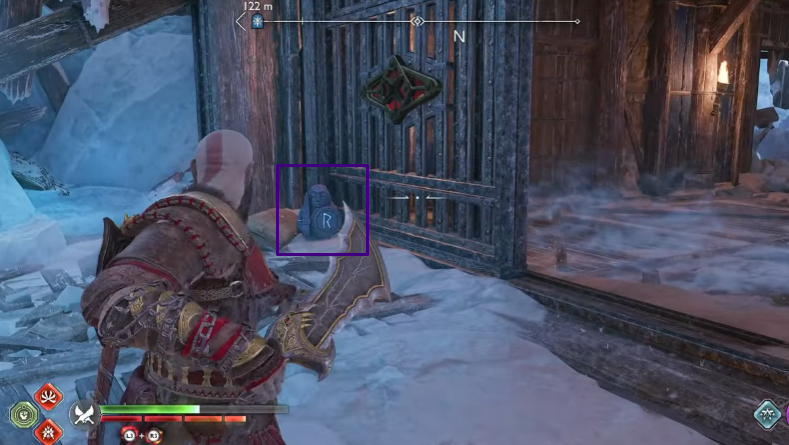 Next go down using the spear you lowered earlier. This is fourth or the ground floor.
On the fourth (lowest) floor, look in the middle of it. The totem is in the middle of this rocky and snowy area. Break it and proceed to find the last totem.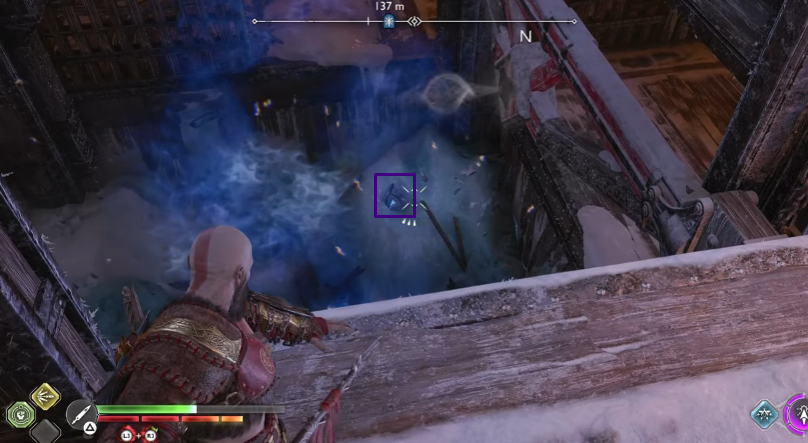 Go to the third floor and find a room. This room would now be open. You'll spot the last and third Totem in front of the building.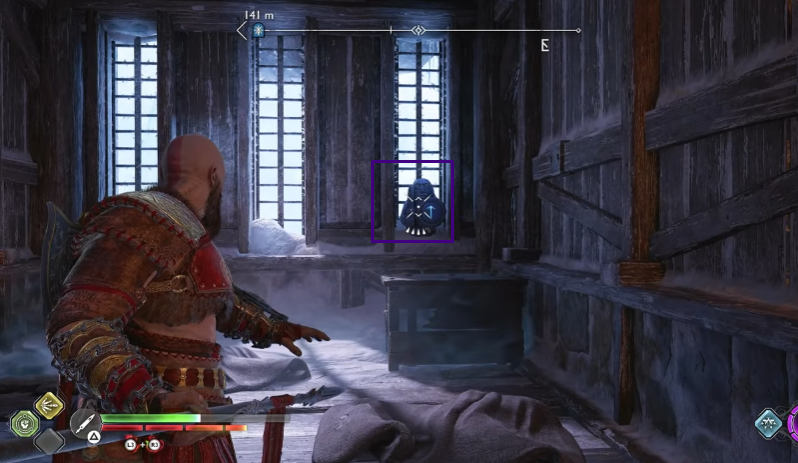 If the door is still closed, you can still throw the spear and destroy it.
Now go back to where the chest was. If you forgot, the Nornir Chest is located one floor below the top, behind a wooden grate.
You can use the same broken room to climb up to the second floor and open the Nornir Chest.
Reward
This Nornir Chest rewards you with an Idunn Apple. Once collected up to 5, they increase the maximum health of the player.