Before the guide to ghost glovewort 8 locations, we should discuss the game itself. Elden Ring is an action role-playing game developed by FromSoftware and published by Bandai Namco Entertainment. We are provided with a customizable character on a trip to repair the Elden Ring to become the new Elden Lord.
We witness the story from the third-person perspective. The game is focused on battles and discoveries. Spells are used for upgrading the weapons and some spells can be memorized and can be performed using a staff. There are also multiple checkpoints in the game.
Ghost Glovewort
Ghost gloveworts are the upgradable materials in Elden Rings. They are a necessary part of the game as they are the sources for the upgradation of multiple Spirit Ashes. There are a total of sixty-four spirit ashes in the game which are used to summon enemies or other special characters to fight alongside us.
Legendary spirit ashes are enhanced by glovewort while "grave glovewort" is used for the enhancement of normal spirit ashes. They are used to enhance special attacks or defenses and even to boost total health.
Levels to Ghost Glovewort
There are nine levels to ghost glovewort. Each of these ghost gloveworts has its own unique design. They are available at multiple locations of the game. There is a limit to the number of ghost gloveworts that a player can hold. A player can hold no more than 999 ghost gloveworts.
Ghost Glovewort 8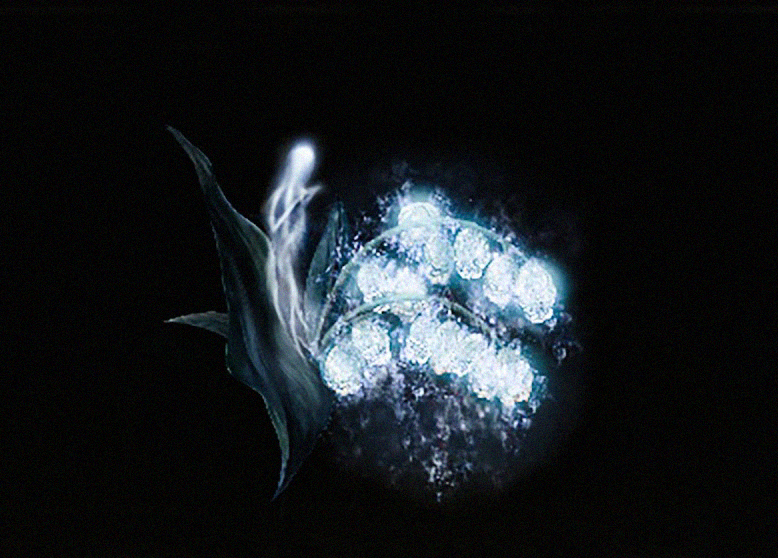 As the name suggests, ghost glovewort levels up the renowned spirit ashes to +8. The price of ghost glovewort 8 is 9000 Runes per stalk and its sale price is 800. The total number of ghost glovewort that we can store is 600 but we can hold only 99 at a time.
Locations
Following are the locations to ghost glovewort 8.
Nokstella, Eternal City, which is located in Ainsel River Main, has a shallow river flowing through it. This shallow river has two ghost gloveworts both on the opposite side of it.
After acquiring the two gloveworts from the opposite side of the river, there are two other ghost gloveworts present beneath the bridge of Nokstella, Eternal City.
One ghost glovewort is found in Mohgwyn Palace. It is found along the eastern wall at the entering point of a small cavern. Mohgwyn Palace is located in the Siofra region of the underground.
Ghost Glovewort 8 can be bought at Roundtable Hold from Twin Maiden Husks only by offering Ghost-Glovewort Picker's Bell Bearing 3. This bearing is available in "Elphael, Brace of the Haligtree". It is located in northeast of the city and is residing on a grave in the western area of the graveyard.
This game is available on PlayStation 5, PlayStation 4, Xbox One, PC, etc. Also, read the related articles regarding Elden Ring.