Ghost Glovewort 6 is a part of a game known as "Elden Ring". In this game, we are required to select one of the categories for our character which specifies the spells and equipment for the character. FromSoftware Inc. is the developer of this game and Bandai Namco Entertainment America, BNE Entertainment Japanese, and FromSoftware Inc are the publishers.
We are required to repair the Elden Ring and we witness the story via a third camera. We can freely explore the locations on the map and some hidden locations as well. This game has dope combats that use special moves, spells, etc.
However, in this guide, we will be helping you with everything you need to know about Ghost Glovewort 6 in Elden Ring. But before running into it you might also want to check out:
That said, now without any further delay, let's begin.
What is Ghost Glovewort?
Like there are modifying items in other games this game also has some modifying items known as gloveworts. Both the gloveworts are used to enhance the "Spirit Ashes" in the game which are used to call for assistance from other characters.
Grave gloveworts are used for the upgradation of ordinary spirit ashes whereas ghost gloveworts are used for the upgradation of renowned spirit ashes. The upgradation of spirit ashes makes the game easier for us due to enhanced attacks and defenses. We can also restore health by using spirit ashes.
Power Scale of Ghost Glovewort
The power scale of ghost gloveworts is divided into nine categories with each modifying the level of spirit ashes to its relevant name. The pricing and sales value of ghost gloveworts are also divided on the basis of their power scale. Therefore, a player should gather ghost gloveworts as much as possible. However, the player cannot cross the limit of 999.
Ghost Glovewort 6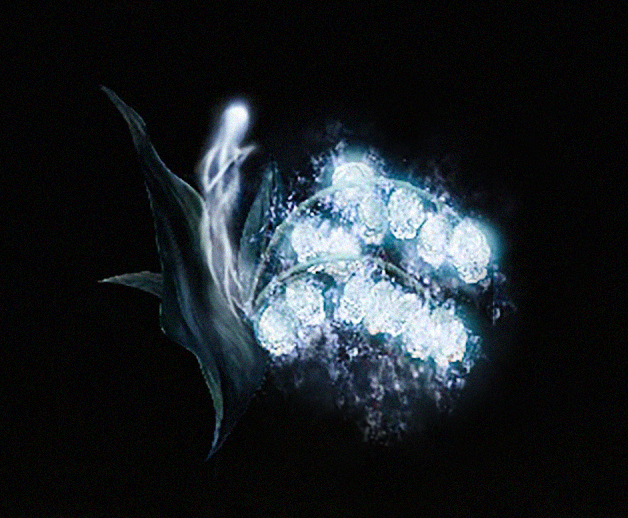 Elite spirit ashes can be upgraded to a power scale of +6 with the help of ghost glovewort 6. The price for ghost glovewort 6 is six thousand Runes per stalk. However, we can sell it for only six hundred. We can hold a total of 999 ghost glovewort 6.
Locations
Finding the ghost gloveworts takes time and therefore, we have mentioned below the best locations for ghost glovewort 6
It is located sewer region where we fight Putrid Corpses in Wyndham Catacombs. Wyndham Catacombs is present at the south of pointed rocky mountains heading towards Mt. Gelmir.
Another glovewort is located in Auriza Hero's Grave. It is present in a small opening between two Chariots. Auriza Hero's Grave is located in the east region of Capital Outskirts.
There is a waterfall at the northwest of The Nameless Eternal City site of grace in Deeproot Depths. One is present at the corner of the waterfall.
There are some bushes at the north cliff of the waterfall in Deeproot Depths. One can be found there.
One is present in the waters of northern Uhl Palace Ruins. Uhl Palace Ruins is beneath the Ainsel River.
One can be bought at Roundtable Hold from "Twin Madien Husks" only by offering Ghost-Glovewort Picker's Bell Bearing 2. This bearing is located in Nokstella, Eternal City inside a chest guarded by Silver Tears.
That takes us to the end of Guide to Ghost Glovewort 6 in Elden Ring. To know about Black Knife Catacombs Location In Elden Ring or for more guides, keep following Retrology.