In the cosmos of Genshin Impact, the quest will move you to the Hypostyle Desert. In the Dune of Magma, a quest awaits you. And you can complete it in the blink of an eye. So, start the Genshin Impact Dune of Magma Fire Torches quest.
Genshin Impact: Dune of Magma Fire Torches
After the Genshin Impact 3.1 update, you can access the underground location of the Dune of Magma. Just like the Secret of Al-Ahmar Quest, you have to head to Hypostyle Desert. And reach the Dune of Magma to begin the quest.
My recommendation is to solve the Primal Ember Quest before you get to this quest. It will be quite easy to get through his quest. Your mission is to maneuver the Ember to the entrance of the pyramid to light its torch.
Enter the Dune of Magma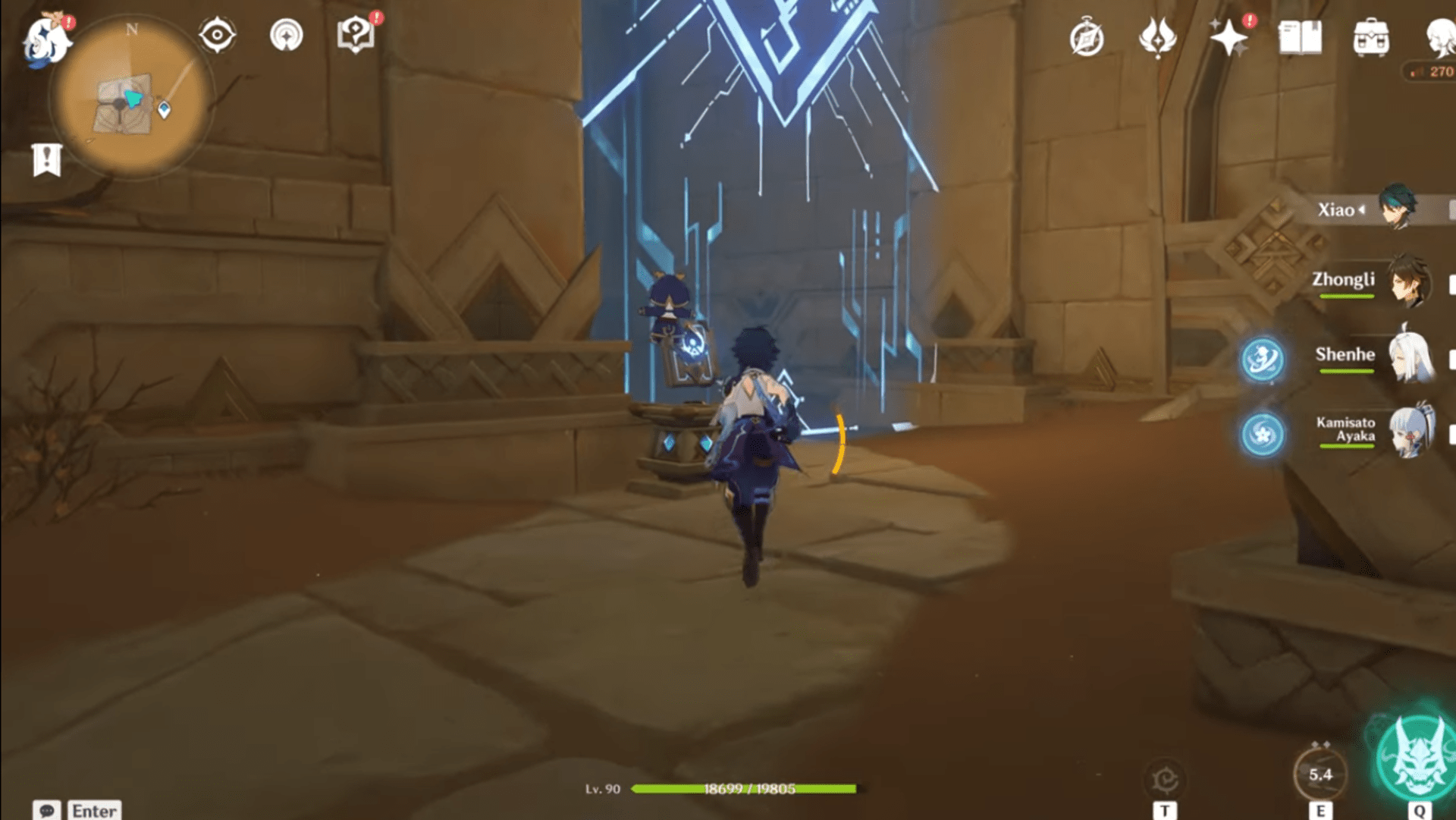 As the quest begins, you and Seelie will be standing in front of the entrance of the pyramid. Head inside to the front door, and it will be locked. You can enter through the door on its right side. But it will be sealed. You can unseal it with the Plinth Book.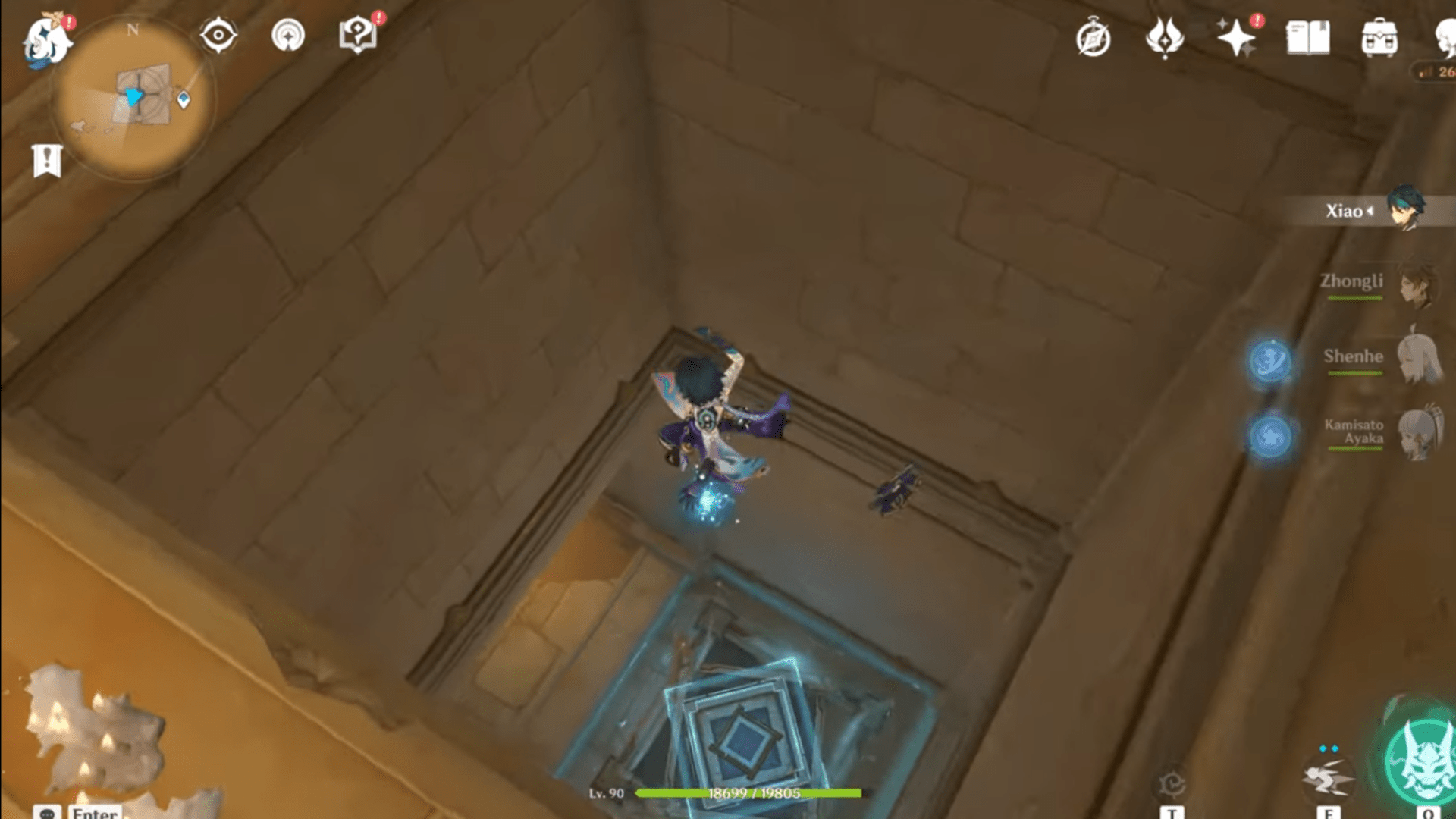 Head towards the stairs. Move through the corridor to reach its ends. There will be a huge fan moving. Wait till its stops. Release the Ember to guide you.
In case you have unlocked the wrong seal, head back to the starting point. Retract through the same route. And reach the starting point.
Open the Main Entrance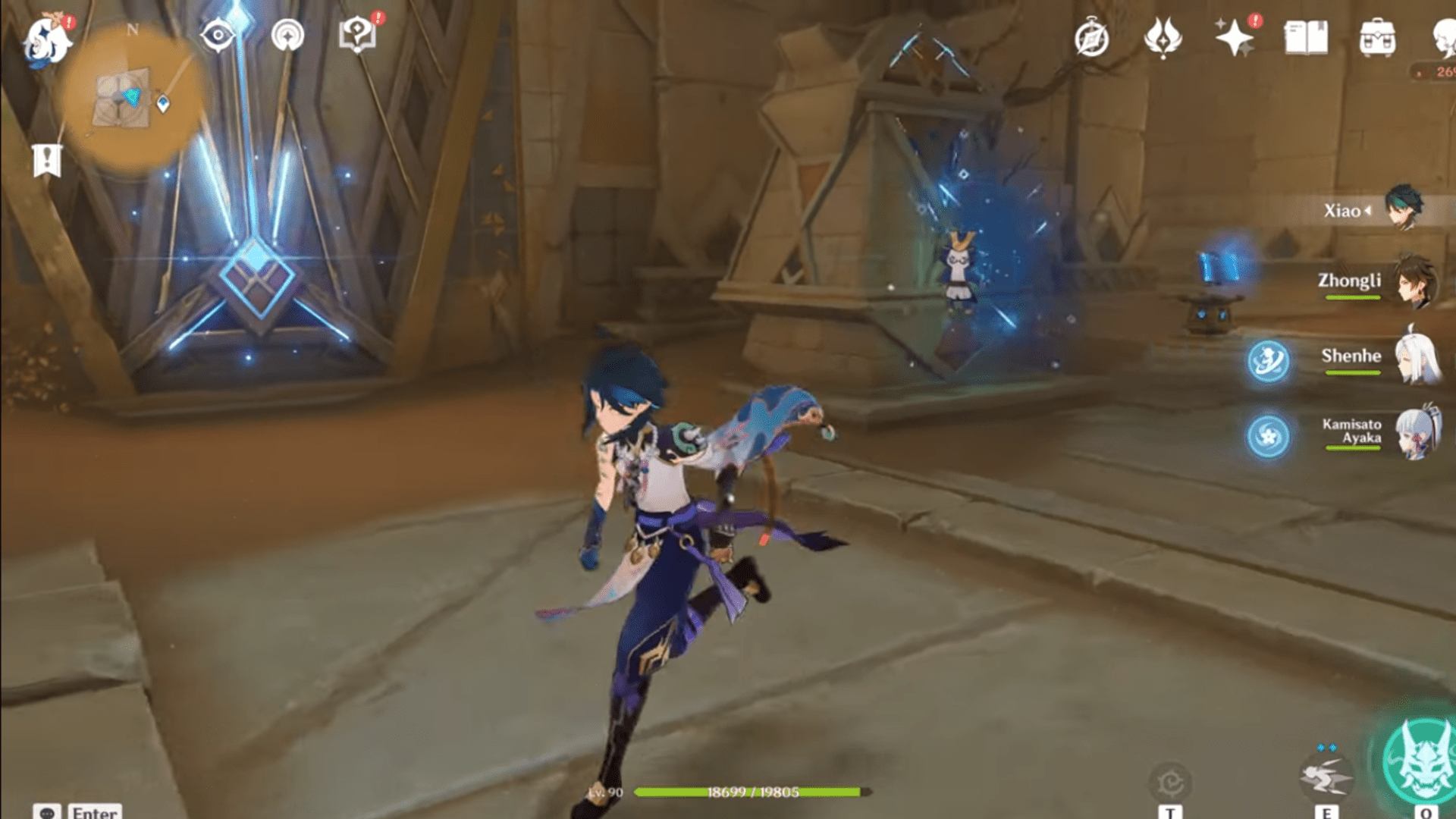 Once you have reached the main entrance, head to the other seal of the entrance. Open it with Plinth Book. The main entrance will open with Ember in front of it. Now the main entrance is open.
Open the underground area of Dune of Magma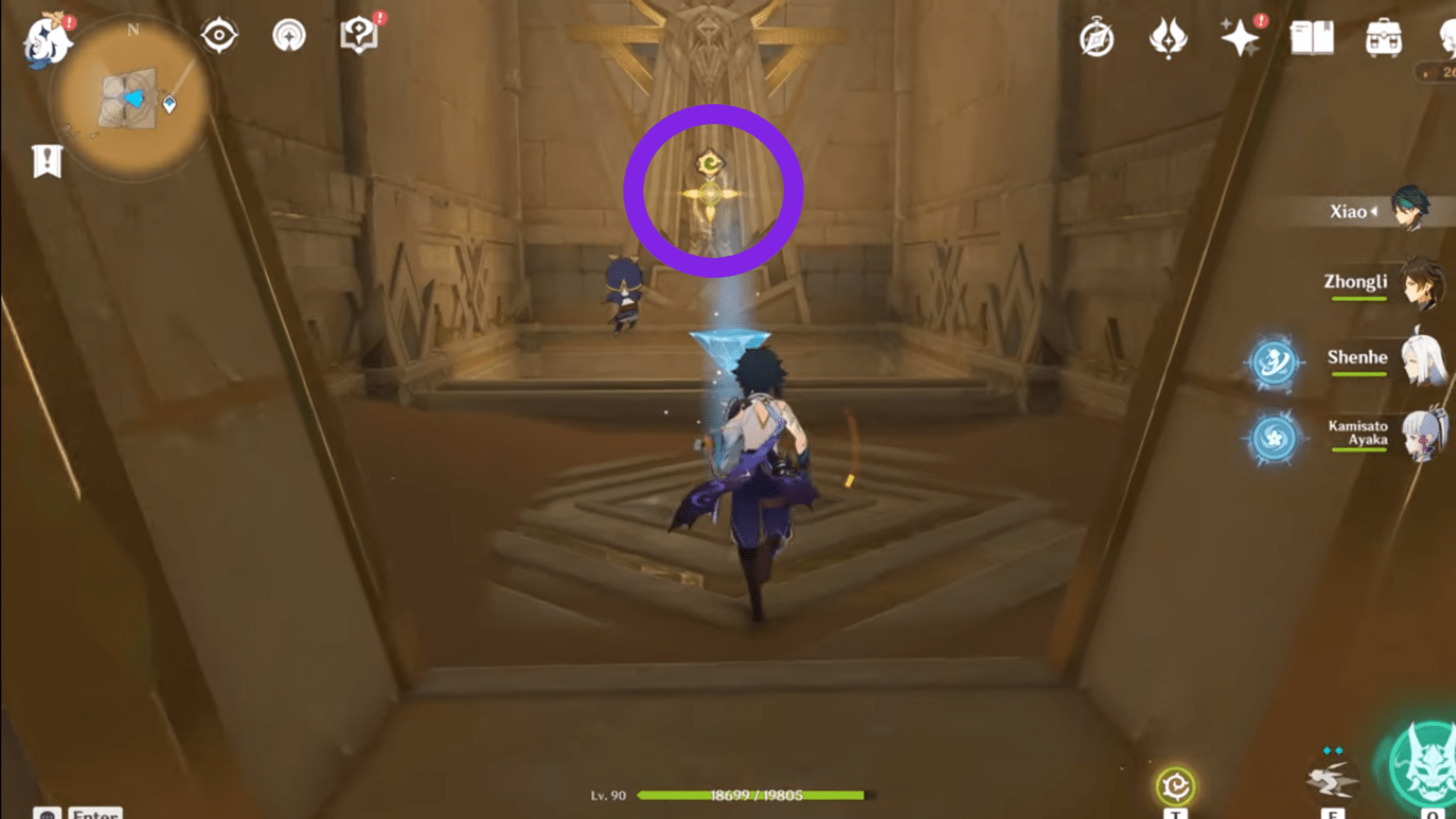 As the main entrance is opened, head inside. It will lead you to a linear pathway behind. You will straight land in the underground location of Dune of Magma. And you have also discovered a hidden teleport waypoint(highlighted in the image above) there. Now, the real quest begins.
Unlock the Remarkable Chest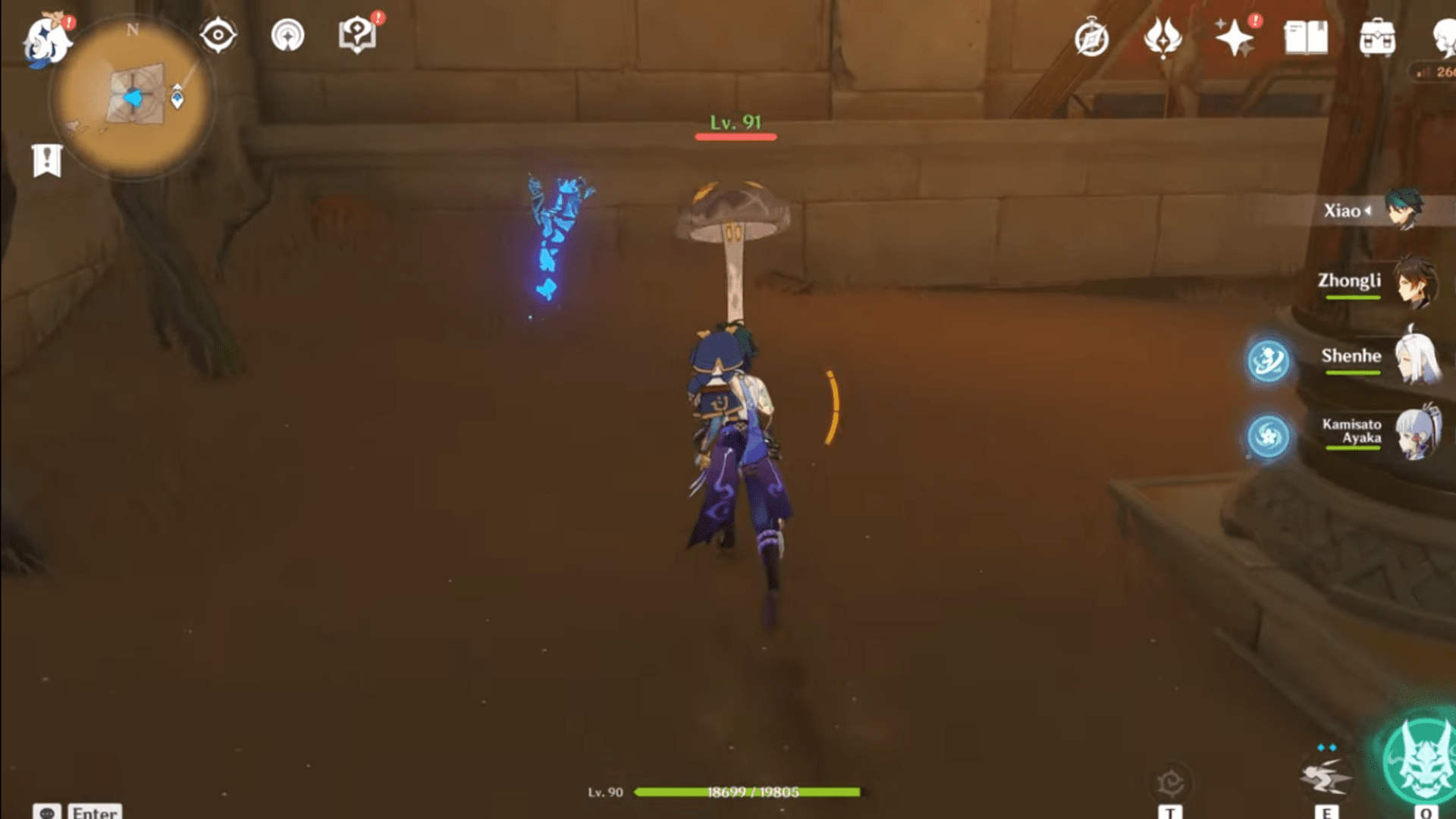 A precious chest will be placed in the center of the hall. But it's locked. Here, you have to hunt down all the mushroom monsters to gain numerous Character EXP and Mora. And also remove all the Fungal Pores from the hall.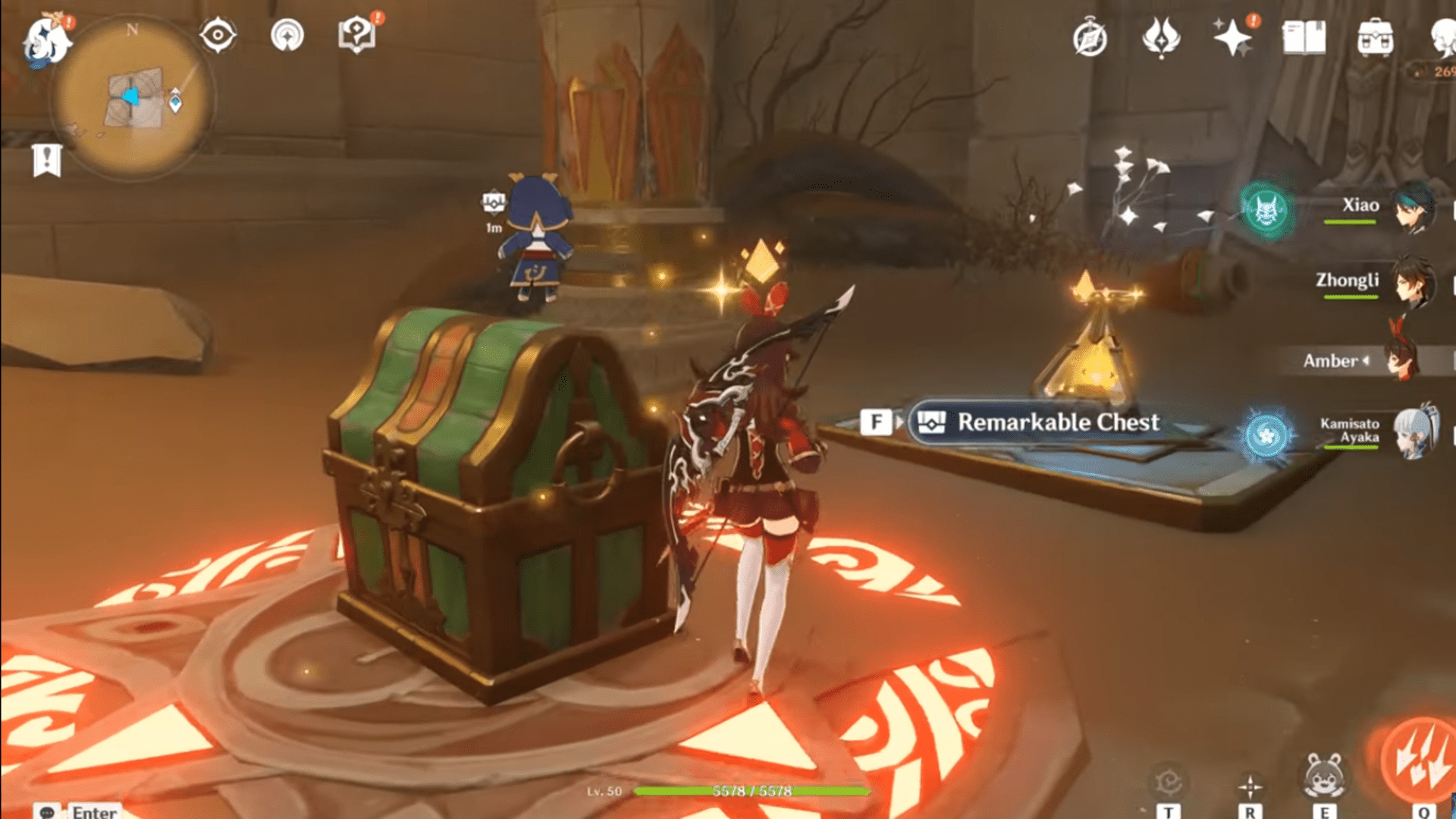 As soon as it's done, you will see the chest is unlocked. You can now get the Remarkable Chest. And collect the Conscientiousness along with 5 Primogems.
You have finally unlocked the Fire Torch and claimed great rewards. From this Genshin Impact Dune of Magma Fire Torch Guide, you can collect rewards and unlock quests for numerous puzzles coming ahead. Go ahead, follow the route and unlock the Fire Torch.