The superheroes of the Marvel universe are always ready to amaze fans in the most surprising way. No matter which superhero is your favorite, Midnight Suns has them all. This action-adventure game is all-time fun for its players that loves mystery, adventures, and tonnes of action. There will be a lot of collectibles, puzzles, and action that you will get. Here, I will assist you to get the location of Stained Soil and how to get it from Midnight Suns Shaw Church Mystery.
Midnight Suns: Shaw Church Mystery
Marvel has many superheroes under its title and there are many games on it as well. But Midnight Suns is different as it is an open world that allows the players to explore freely. To unlock the new locations, you have to collect Moon Seals (a total of four Moon Seals). The first and second Moon Seals will not be challenging for you to unlock. Bu the third Moon Seal will require you to solve Hiram Shaw's Church Puzzle by locating the Stained Soil.
Stained Soil #1 in Shaw Church Mystery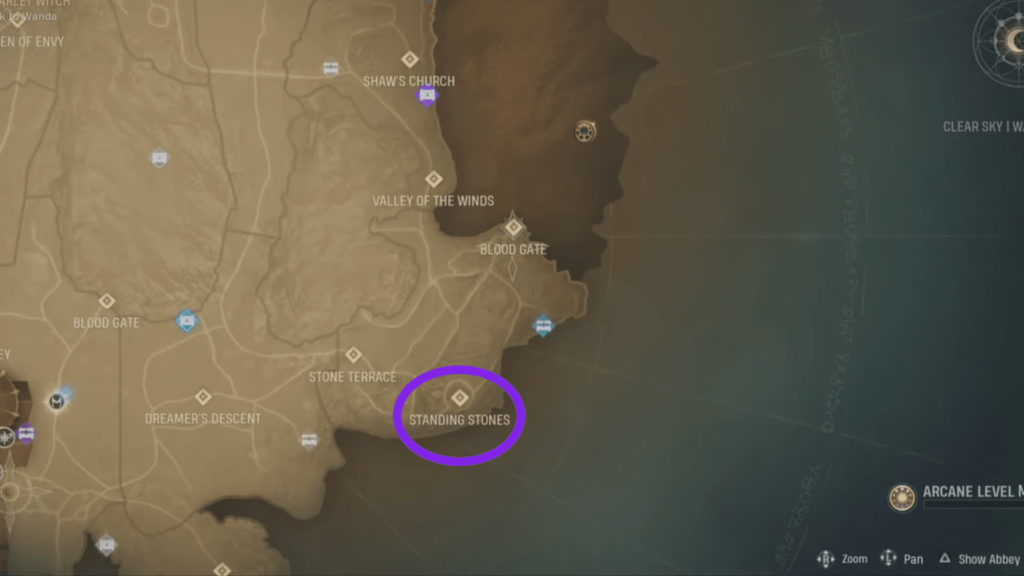 For the first location, you have to Fast Travel or run to the Standing Stone and unlock it. As a player, you will know that you have to unlock it to solve a complex puzzle. As you reach the location you will see two blue flaming torches on a path. head down the route and you will reach a junction ahead of it. Take the first left over there.
Head towards it and move down that trail till you see a stone bridge. Pass under it and you will see another junction with three directions. Stick with the main route where you will see two huge stone formations.
At the end of this path, players will see a Witchsign and Coven Cave. The Stain Soil will be on a desk inside the Coven Cave. As you collect, you will receive a considerable amount of Arcane.
Stained Soil #2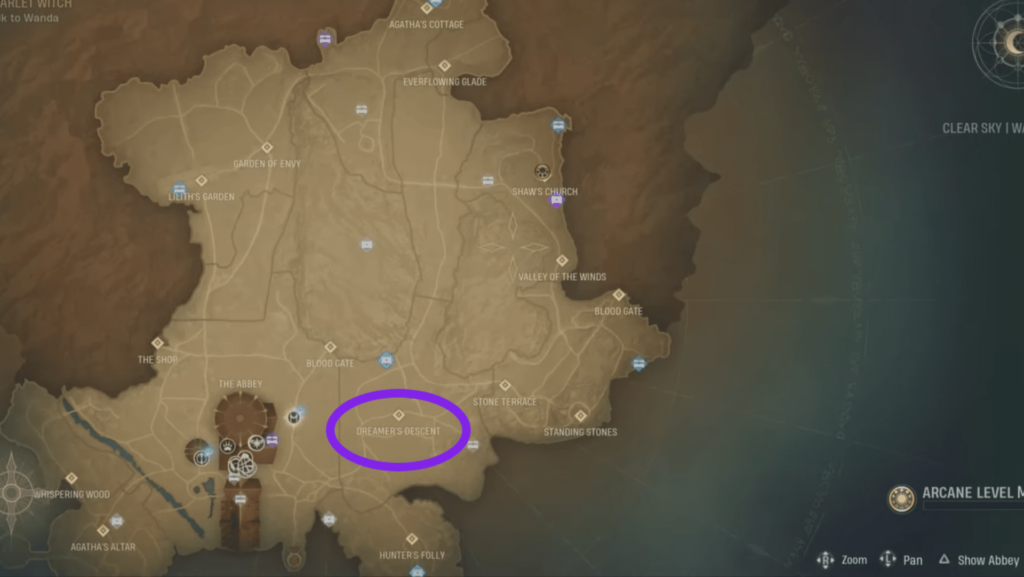 The second location will be close to the Dreamer's Descent Fast Travel point. This spot is located in the mid-zone of Blood Gate, Stone Terrace, and Hunter's Folly. Players don't have to worry about it being locked as it will be unlocked for a puzzle before.
Once you reach there, you will see Stone Archway. Head in the opposite direction. Keep moving on it till they see a rocky dark-colored slope. Climb up to reach its top and there will be the Coven Cave at a distance. There will be a Witchsign outside the Coven Cave. The second Satianed Soil will be placed in front of a rug that's inside the cave.
Stained Soil #3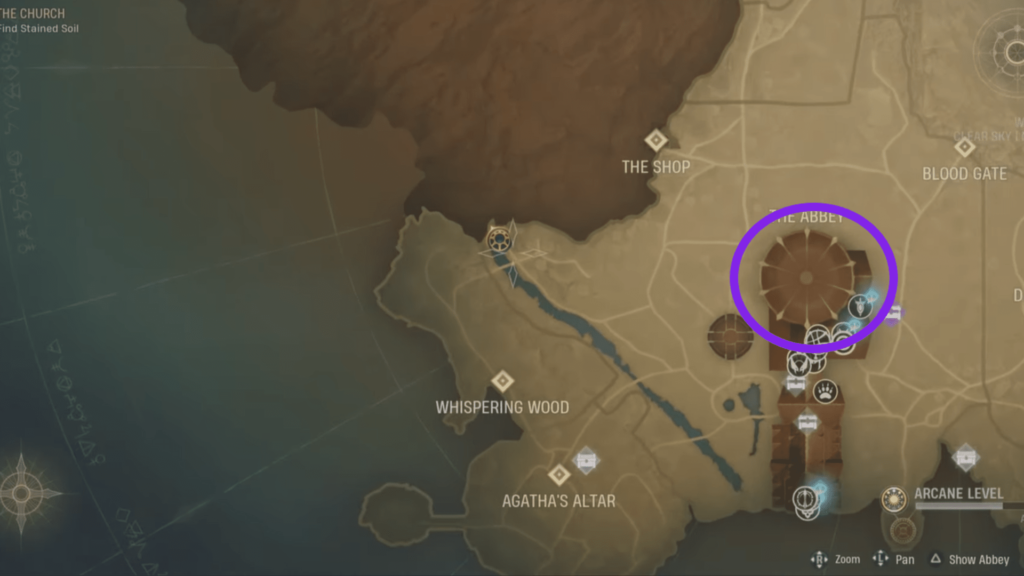 The third and last one will be close to the Abbey, The Home of Supernatural Heroes. Reach the pool area, take the right path and take a right when you reach the next junction. Keep moving and you will pass a stairs series where you will reach another fork. Take a left turn when you approach the river.
Move towards the right side of the river. There will be a Witchsign where a mid-open air Coven with some interior. The last Stained Soil will be placed in front of some barrels. As you collect all of them, you will return to Agatha Harkness for another adventure.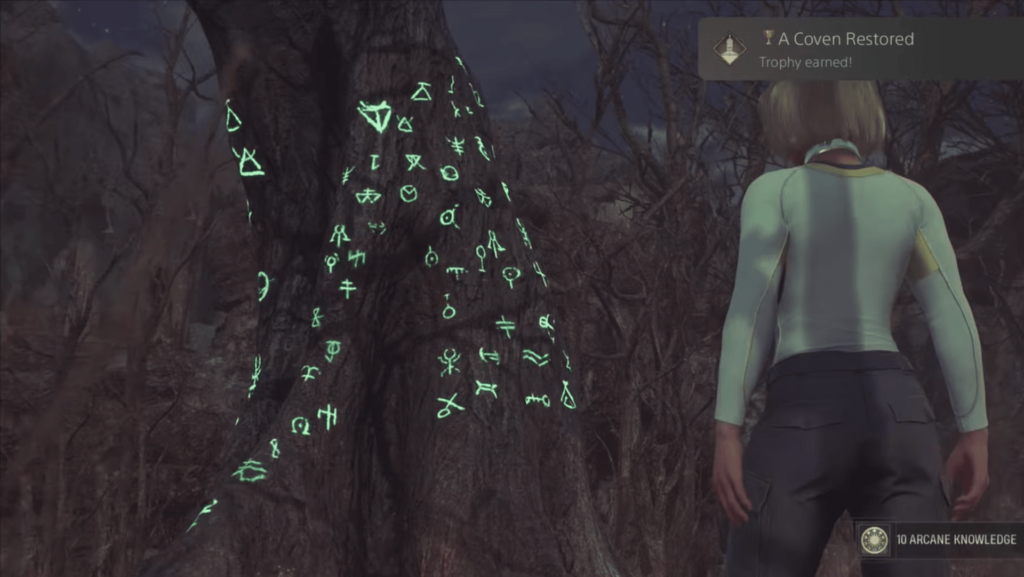 In the end, we have detailed all the locations of Stained Soil and where you can find them. As you solve the Midnight Suns Shaw Church Mystery, you have both Stained Soil and Arcane. For more such gaming content, check the Guides page of Retrology.