Assassin's Creed Valhalla is an action-adventure RPG. It is the next game after the success of Assassin's creed odyssey. In-game there is a task to open the cave of gold. In order to do so, you need to gather all 5 shards. In this guide, we will tell you all cave of gold shards locations in AC Valhalla.
The location of all shards is marked on the map below.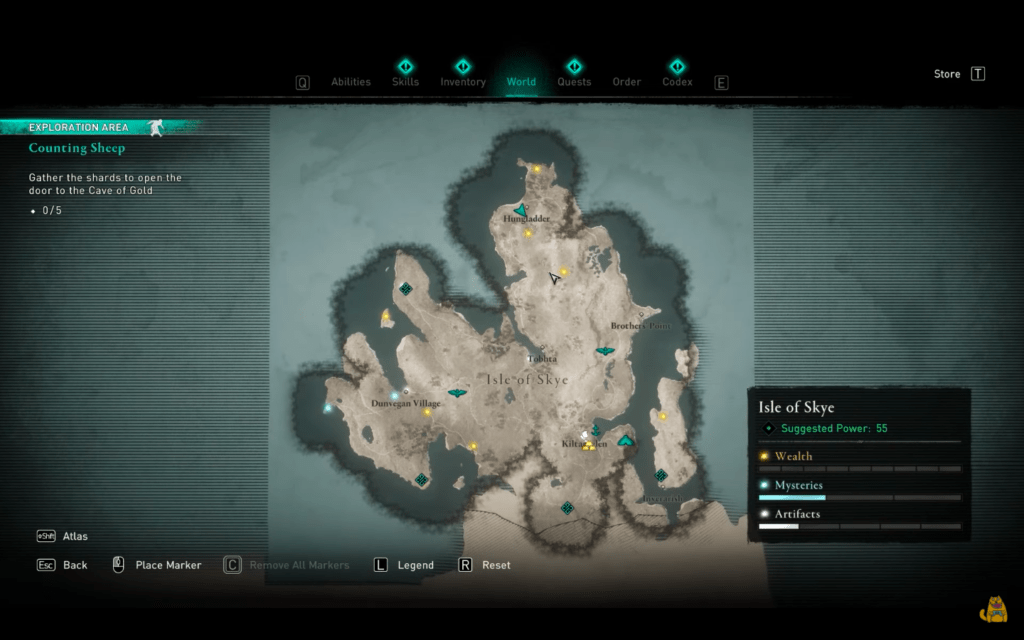 Hungladder shard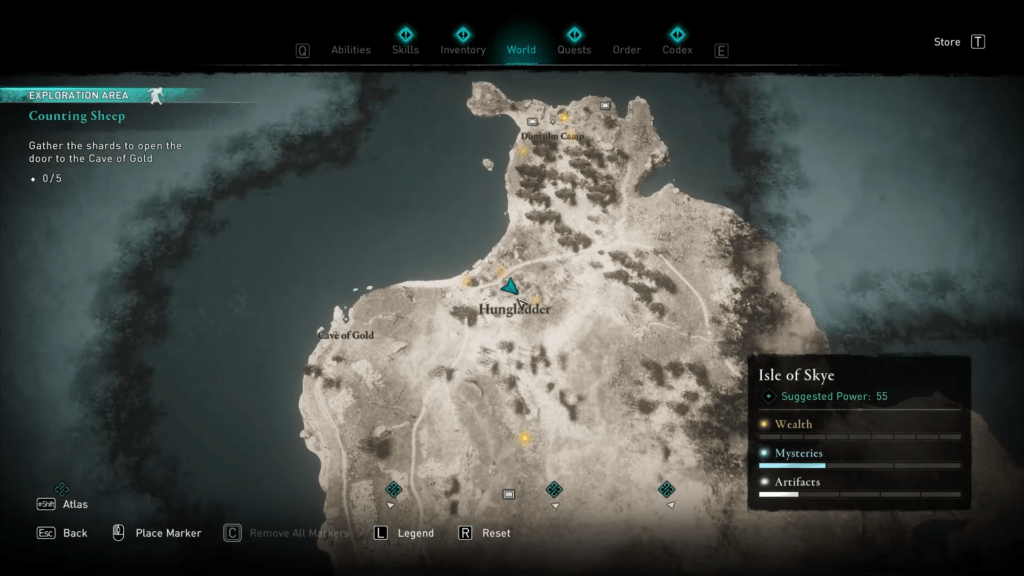 On the top of the Isle of Skye, the first shard can be found in a hung ladder. The shard can be found in one of the mine shafts guarded by one enemy.
Excavation Site shard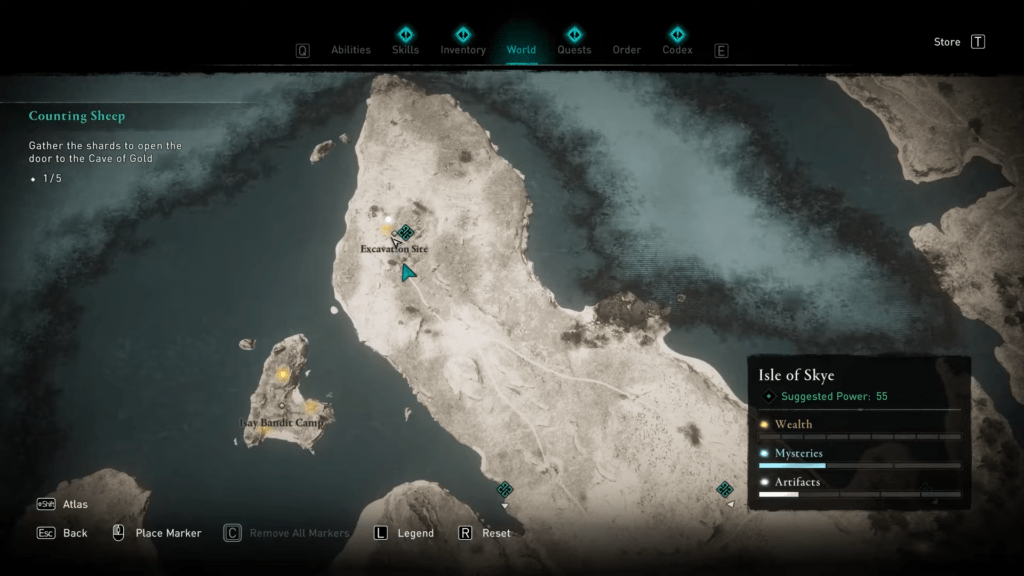 The second shard can be found on the evacuation site. The shard is placed inside a tunnel guarded by an enemy.
Dun Ardtreck shard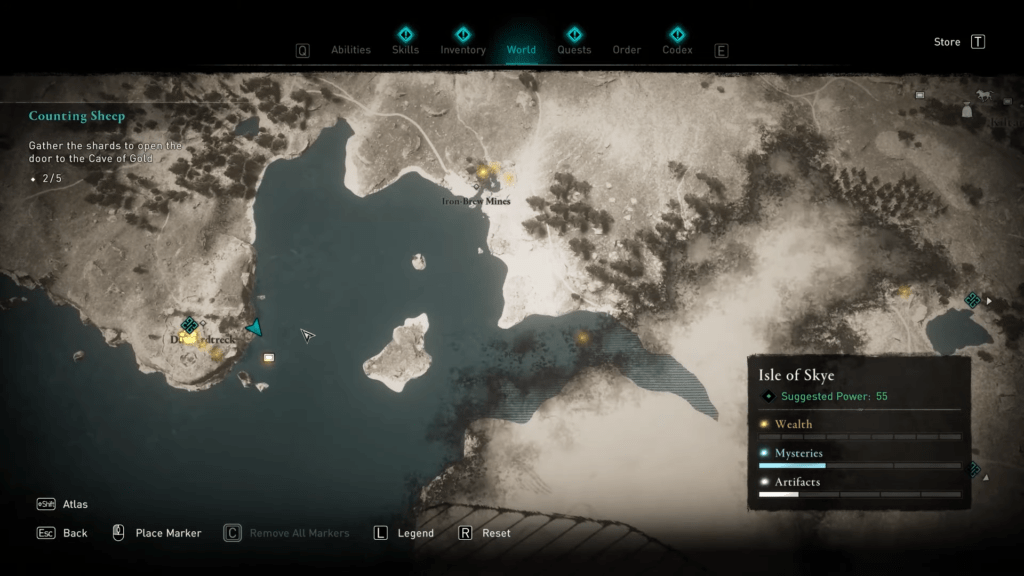 To collect the third shard, reach the location marked on the map. After jumping the ocean you can navigate to the third shard by swimming underwater.
Fairy Pools shard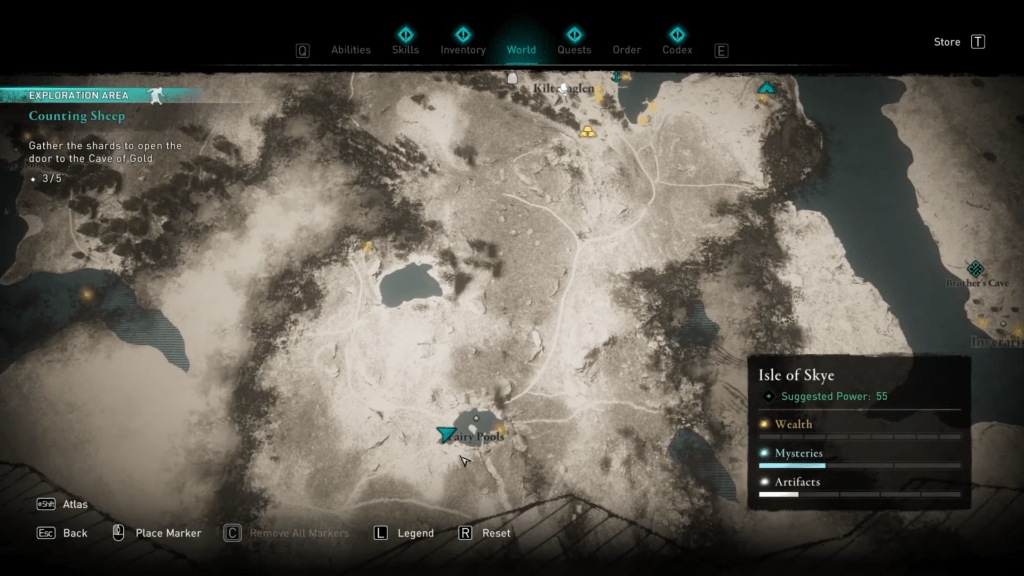 To find the fourth shard, go to the location shown in the image. Walk straight up ahead. The shard can be collected behind the waterfall.
Brother's Cave / Inverarish shard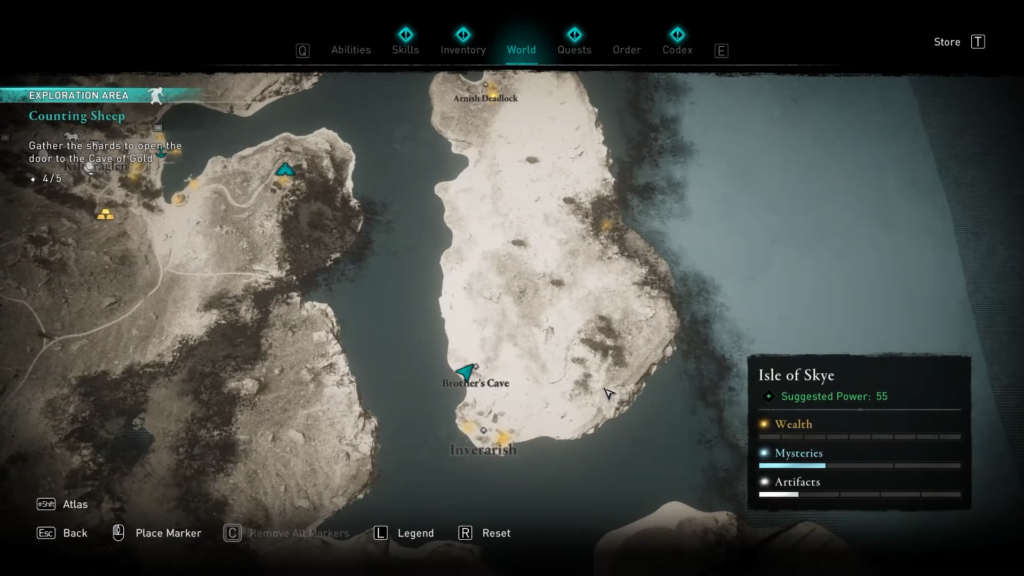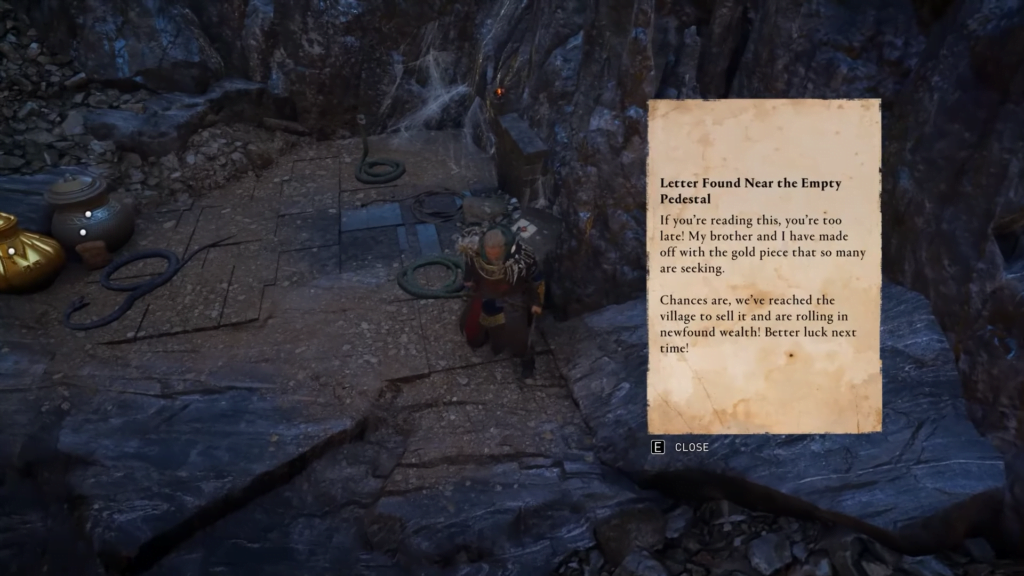 The last shard is a tricky one to find. You need to collect all the letters hidden at various places in The Brother's Cave. The letters can be found in the cave, in a house in the village, and outside near a dead man.
Hope this guide was helpful in finding all cave of gold shards locations in AC Valhalla. For more related guides be sure to check out Retrology.