Genshin Impact keeps players engrossed with its puzzles and mind-boggling quests. The new update has opened up a huge new desert area in the Sumeru region waiting to be explored.
Till now you would've come across some items called the Sacred Seals. These items are used to activate Primal Obelisks. Each of these requires six Sacred Seals of the appropriate type in order to get it to work. So you will have to wander around the desert and ruins to collect all six of them.
Check out our other Genshin Sumeru guides:
In this guide, we will let you know where to find all six Sacred Seals in Genshin Impact, Land of Upper Setekh:
Sacred Seal 1/6
Go to the map and head over to Upper Setekh.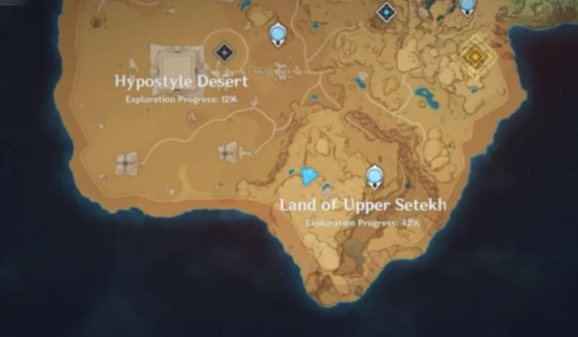 Make your way through the ruins till you come across the tower. It is called the Primal Obelisk and this is where you have to mark the Sacred Seal. Walk towards the boxes close to it to claim the Sacred Seal: Crocodile Head.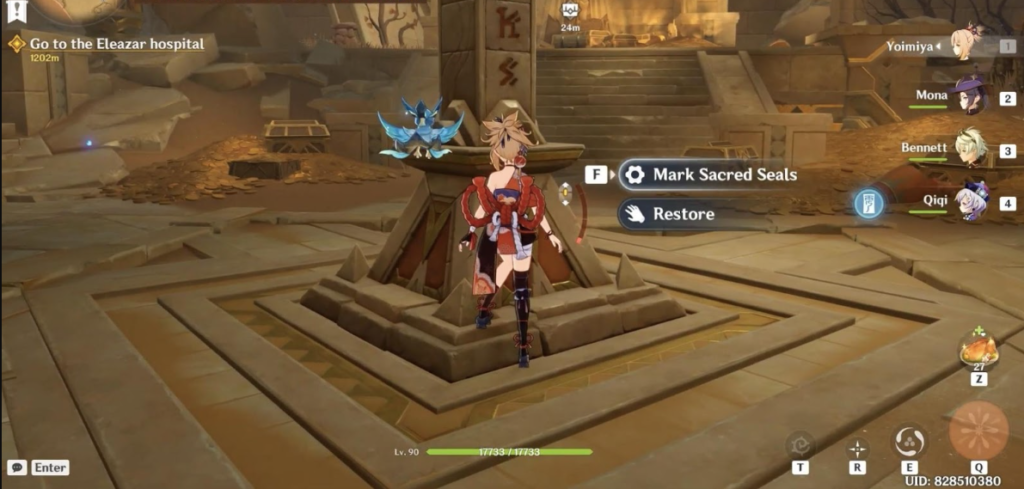 Sacred Seal 2/6
After you have gained the Crocodile Head seal, make your way out of the ruins/caves. Collect Faded Red Satin on the way. You will be led to a wooden bridge.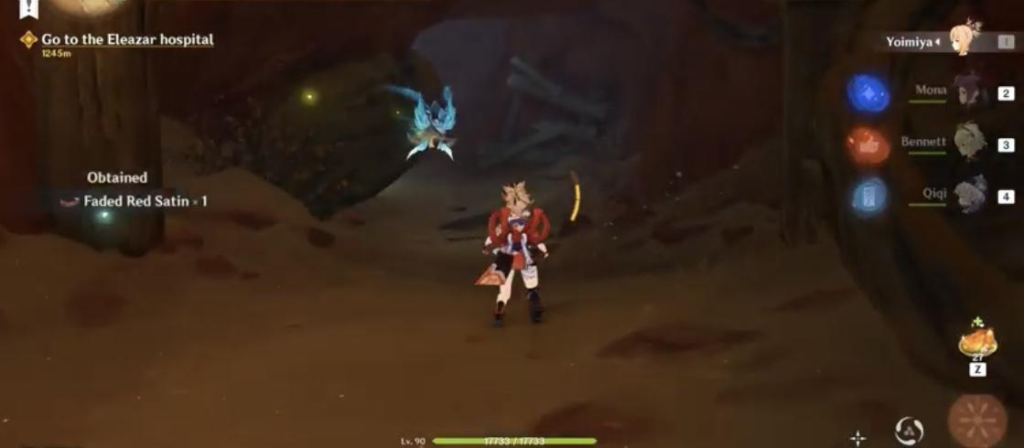 Collect Rich Red Brocade here and make your way up the stairs. You will have to climb a few rocks to reach the cliff with treasure chests. Collect the Sacred Seal: Valley here.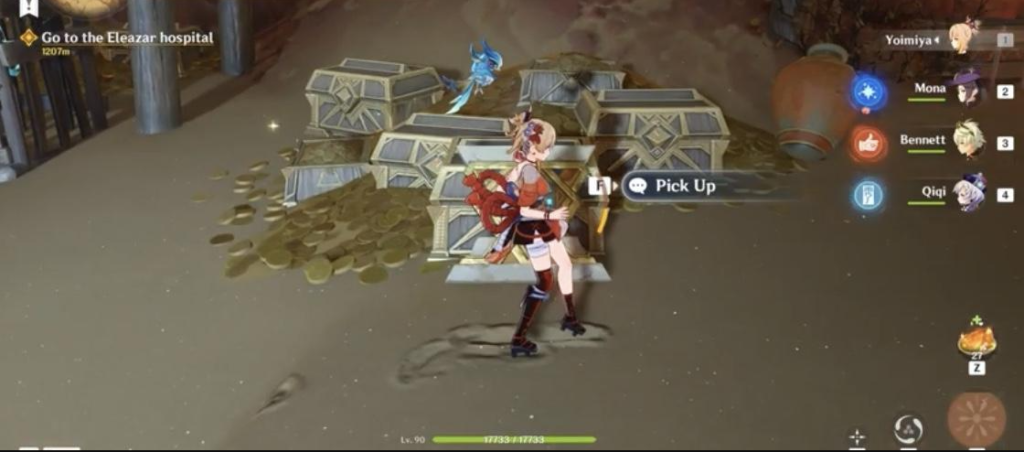 Sacred Seal 3/6
From the cliff, head down then up the stairs. You will come across a green treasure chest, from here, keep heading upwards till you reach the Sacred Seal: Thunderstrike.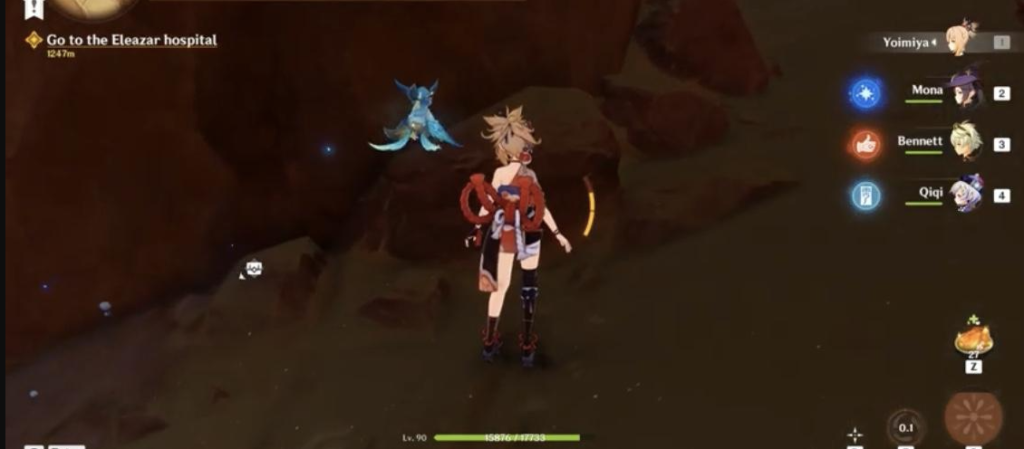 Sacred Seal 4/6
Head forwards towards Lamb-Devourer Rock. You will pass by a man with a sword on your way, keep moving along the path. Beware, because you will face some enemies here. Escape them and go down into the caves. As you progress deeper, you will find the Sacred Seal: Dune.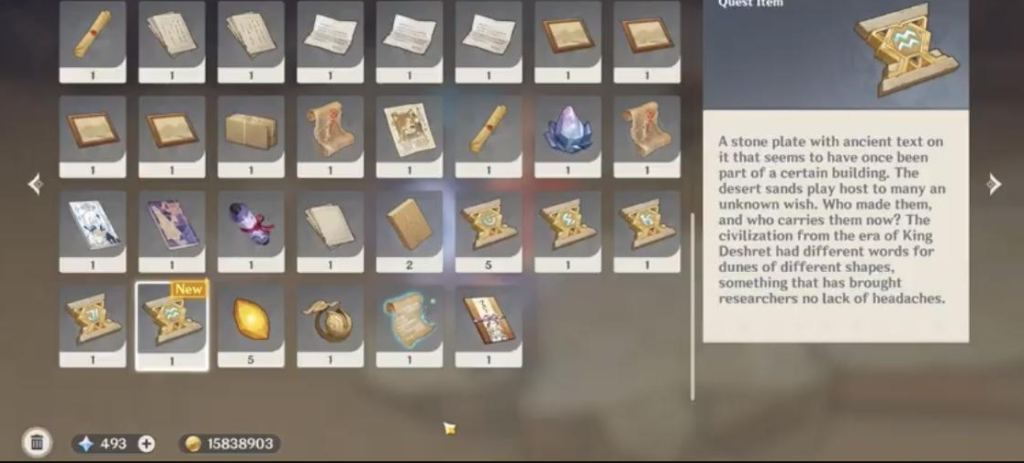 Sacred Seal 5/6
This one is fairly easy to find. Go to map and head to the valley. You will come across a huge cat statue at the entrance of a pyramid. Next to it is where you will find the Sacred Seal: Valley.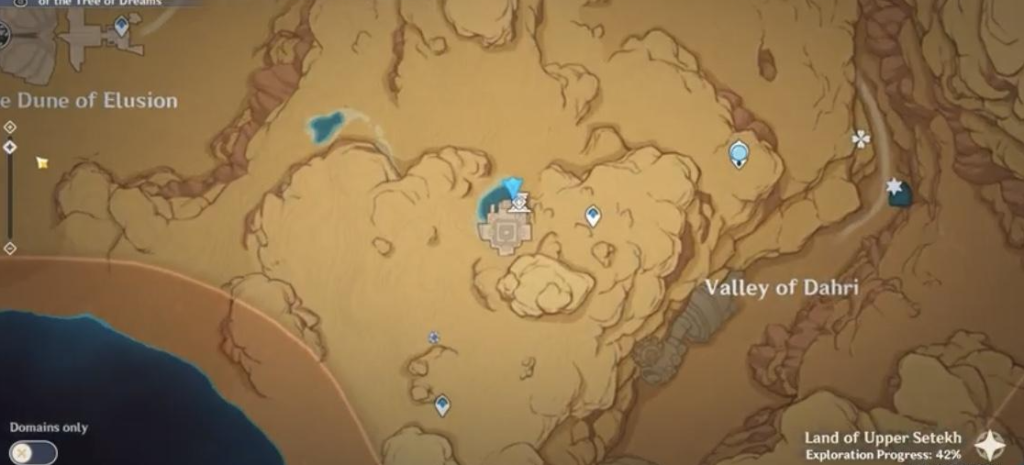 Sacred Seal 6/6
Go to maps and head over to the area next to Dune of Elusion. You will be able to collect the last seal in the Upper Setekh area here. This one is known as the Right to Rule.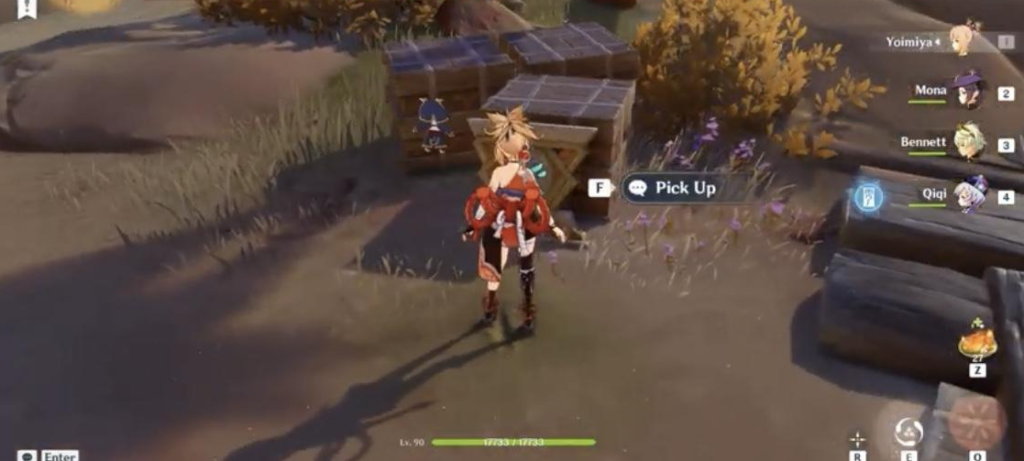 Now that you have all the seals collected, head back to the tower you saw earlier. Submit all the seals and you're done!
This was all about Genshin Impact Sacred Seals. For more similar guides, keep following Retrology.