Undecember is a brand-new hack-and-slash action role-playing game where you can participate in combat. As a hero, you will battle various foes in this game. You will have the option to modify your attributes and skills to suit your preferred playing style.
However, as you advance in the game, relying only on these will get tiresome. You could find it challenging to combat adversaries of a higher level. For this reason, it's crucial to equip and incorporate the ideal item for you.
If Undecember is new to you, you will pick up some resources around the game called Essences. You can craft accessories with these Essences. Currency creation can be overwhelming for beginners. It's worthwhile to understand because making your own gear will be incredibly useful. We shall discuss Equipment Enchant in Undecember in this guide.
Equipment Guide for Undecember
Each piece of equipment in this game has four separate tiers: Normal, Magic, Rare, and Legendary. Since the equipment has color designations of White, Blue, Gold, and Red, you can easily tell which tier it belongs to.
Blacksmith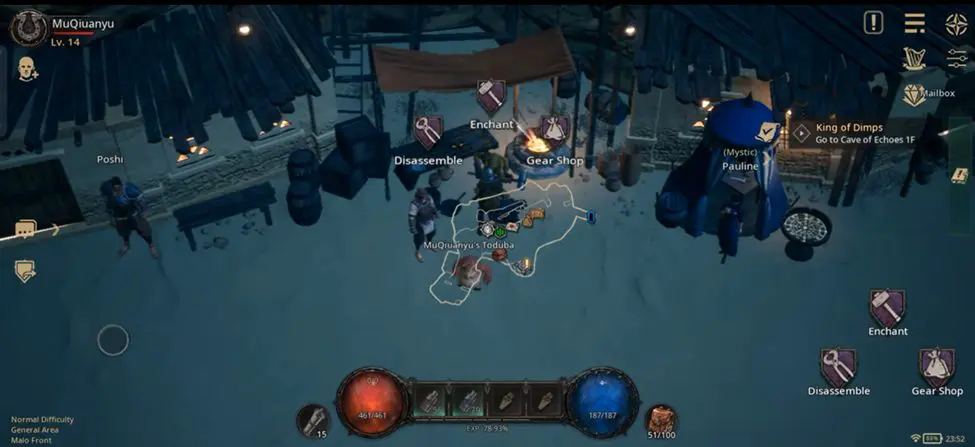 The blacksmith is the most important person with regard to tools and weapons. We can Disassemble, Enchant, and Purchase items from the Gear Shop here.
You can purchase several items in the standard tier of equipment in the Gear Shop for only 600 gold.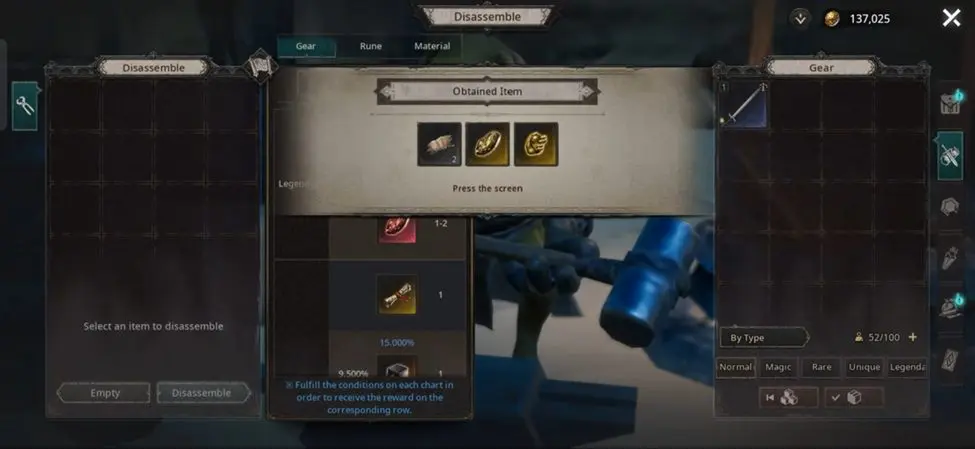 As long as you have the required resources, you can upgrade your equipment to higher tiers in Enchant menu. If you run out of goods to infuse, you can simply send items while in Disassemble to obtain more resources.
Equipment Enchant
You will come across a few different types of crafting money as you play the game. These may have an impact on your equipment and skin runes. You must first drop to white grade if you have a blue weapon in order to upgrade to yellow or red. Using the Reversion Essence, you can downgrade and retrieve the resources. You can use the Quality Birth Essence to increase the weapon's percentage.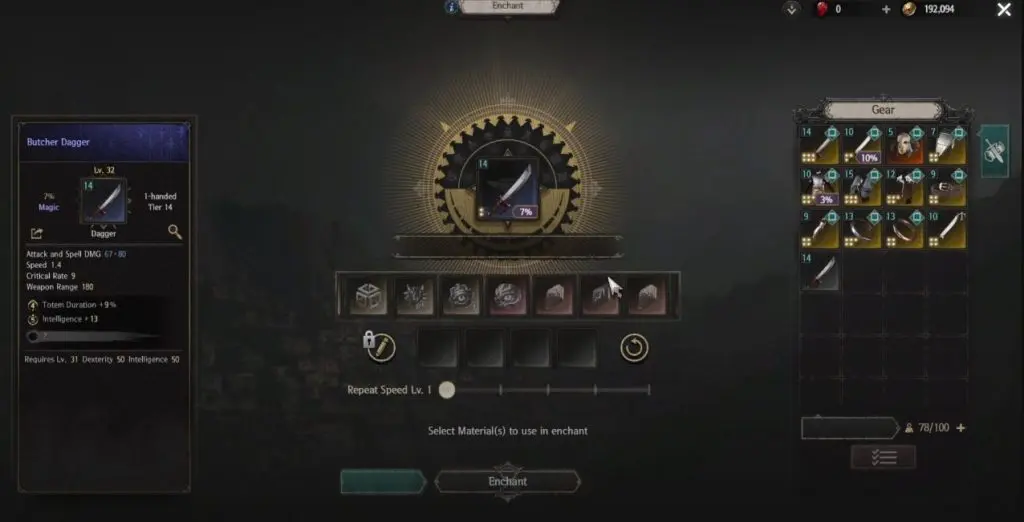 When you have unlocked three slots, use the Magic Upgrade Essence before using the Magic Birth Essence to gain some advantageous stats. If you are lucky enough to land a good slot, you can use the Magic Imbue Essence, which will randomly select the stats for the other two slots while keeping the first one the same.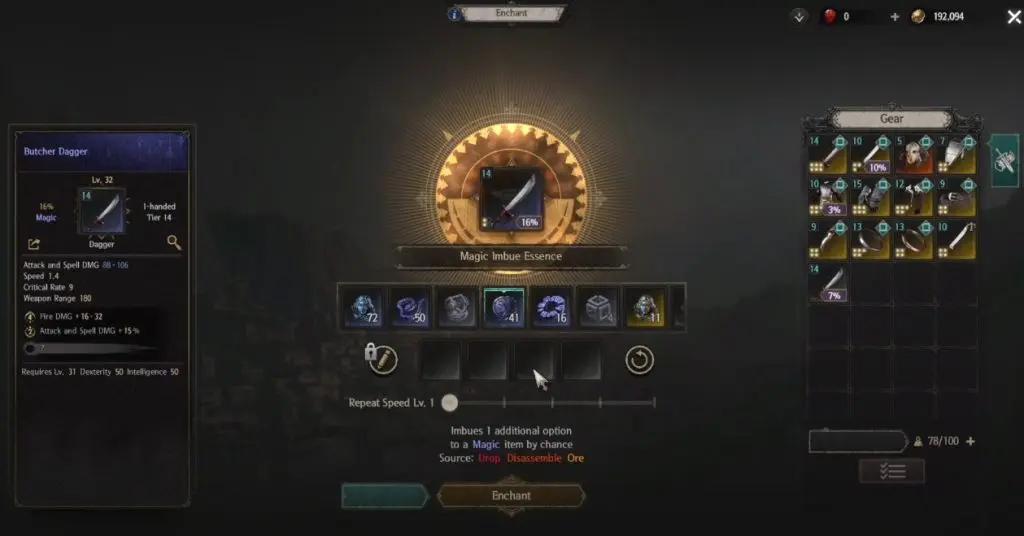 Use the Magic Expansion Essence to add one more slot. Use the Rare Upgrade Essence to turn the weapon yellow. If you don't already have the Rare Upgrade Essence, you can buy it from Joyce and then click the craft button to obtain it. If you don't like the stats you currently have in those spots, you can receive higher stats at random from Rare Birth Essence.
Basically, this is all the knowledge you require to play the game, especially if you are just getting started. Just be cautious to consider everything you wish to upgrade before you make the upgrade. Return to the game and create the toughest gear. And for more such gaming guides, check the Gaming section of Retrology.