No matter where you are Warhammer 40K: Darktide has all kept the exceptions for the players high in terms of achievements. There are various points that you can earn with these achievements. The Warhammer 40K: Darktide Shocking Stuff achievement will give you an overview of it and how to complete it efficiently.
How to Complete the Shocking Stuff Achievement in Darktide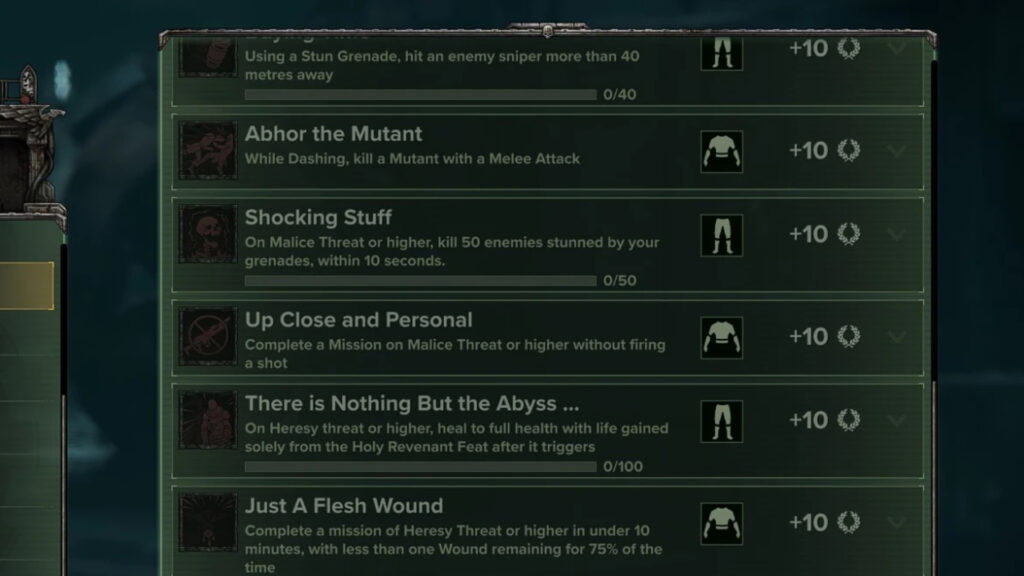 To learn more about this achievement, here are the two ways to know. The first one is to head to the platform's achievement page. For the second, click the Penances in the pause menu. Search for the Class option and then Preacher. Now, scroll down to the Shocking Stuff. The Penance titles as "On Malice Threat or higher, kill 50 enemies stunned by your grenades, within 10 seconds".
Weapon Choice
For this achievement, you need to do a lot of kills in a very limited time. This can be done easily with the help of Stun Grenade. To do so, you need weapons that have a good killer range and provide the highest DPS at almost all enemies. I would recommend getting the following weapon.
Primary Weapon: Catachan Mk IV "Devil's Claw" Sword
Secondary Weapon: Artemia Mk III Purgation Flamer
The Flamer is an excellent and very obvious option. It provides a good amount of area-of-effect damage to its enemies. Apart from this, if you have another weapon for cleaving then I would recommend using it instead. If you're thinking of using Devil's Claw, then I would appreciate your efforts.
Feats
For feats, you can try these options from this list given below: 
Level 5: Enemies Within, Enemies Without
Level 10: Retribution/Punishment
Level 15: Inspiring Excoriation
Level 20: Thy Wrath Be Swift
Level 25: Emperor's Executioner/Rising Conviction
Level 30: Fury of the Faithful
You have a lot of options for the feats. You can choose them based on the difficulty you face. For Level 10, you can select it based on how comfortable you are at very low health. As for Level 25, you can pick it based on your preference. These options will be your call. But Level 30 is necessary to complete this achievement. 
The bottom line is that you have to kill as many foes as possible as soon as you throw the Stun Grenade. This challenge will be time bound as it will be quick. On Level 30, you can freely kill due to the Fury of the Faithful.
This guide to Warhammer 40k: Darktide Shocking Stuff achievement is easy to complete and can be fairly done with smart work. If you find these gaming guides, then take a look at our Gaming page on Retrology.