Cuphead: The Delicious Last Course is an expansion of the game Cuphead, which was released in 2017. The game is developed and published by Studio MDHR and came out on the 30th of June, 2022 for Nintendo Switch, Xbox One, PlayStation 4, and PC. In this guide, we'll share some tips to help you beat Mortimer Freeze, a boss in Cuphead DLC.
Cuphead: DLC makes use of animation styles from the 20th century, but has ridiculously smooth graphics. It has many different bosses players have to challenge, all of which have different designs, skills, and attacks. All these bosses require different strategies making this game a must-play for players who like difficult content.
Mortimer Freeze is the keeper of Icy Sugar Cubes fought in the Snow Cult Scuffle. His boss stage has three phases, each more difficult than the previous one.
First Phase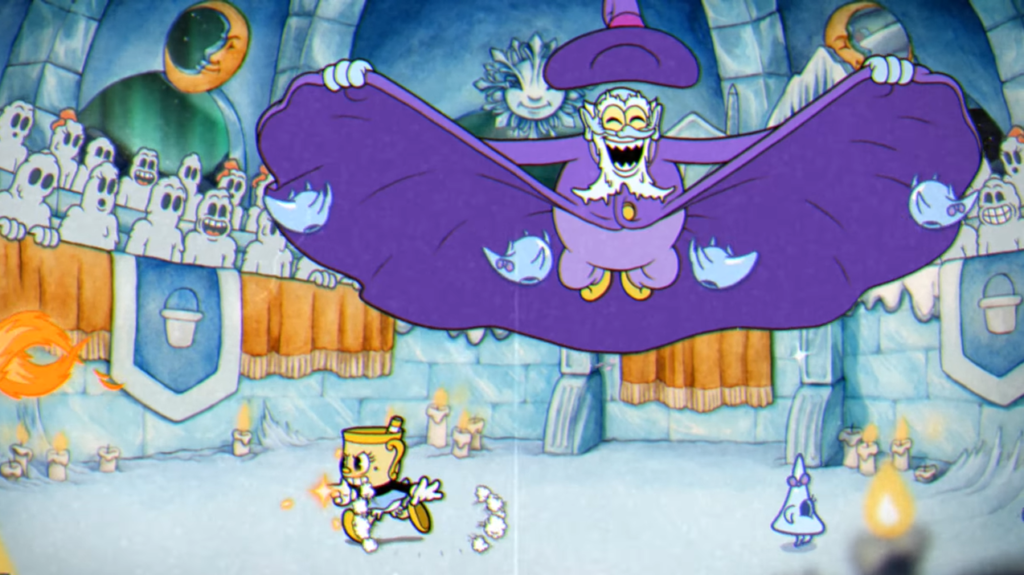 In the first phase, the boss opens up his cape and reveals four icicles which he shoots in your direction together. After doing this, he brings out a crystal ball and uses it to throw tarot cards. Players can parry at least one of these tarot cards. Next, he summons a huge orange whale from his hat and slams it on the ground.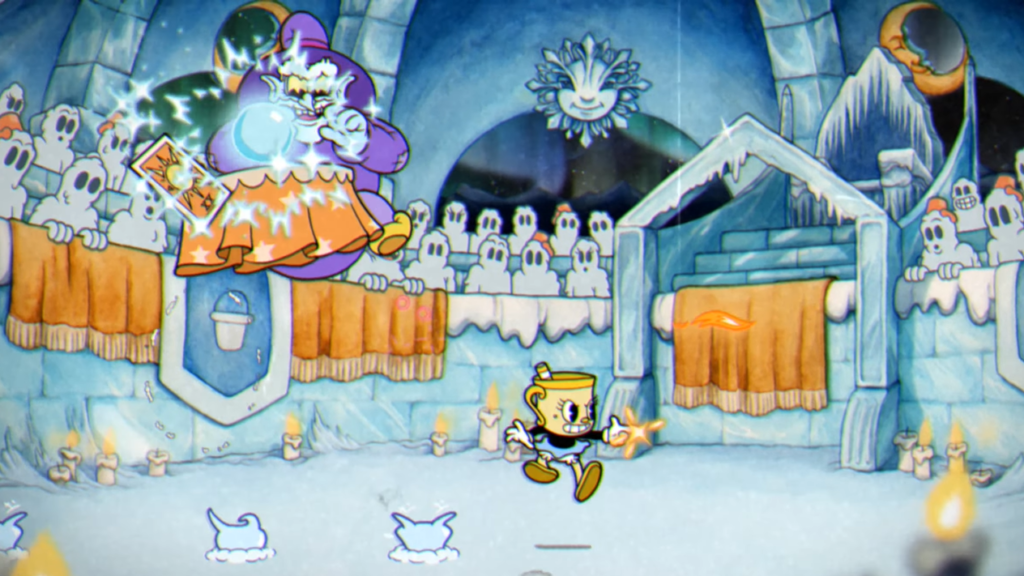 Since Mortimer Freeze is floating for the entirety of this fight, players will have to jump up to attack him. Most of the attacks in this stage are easy to dodge and just require jumping around a bit.
Second Phase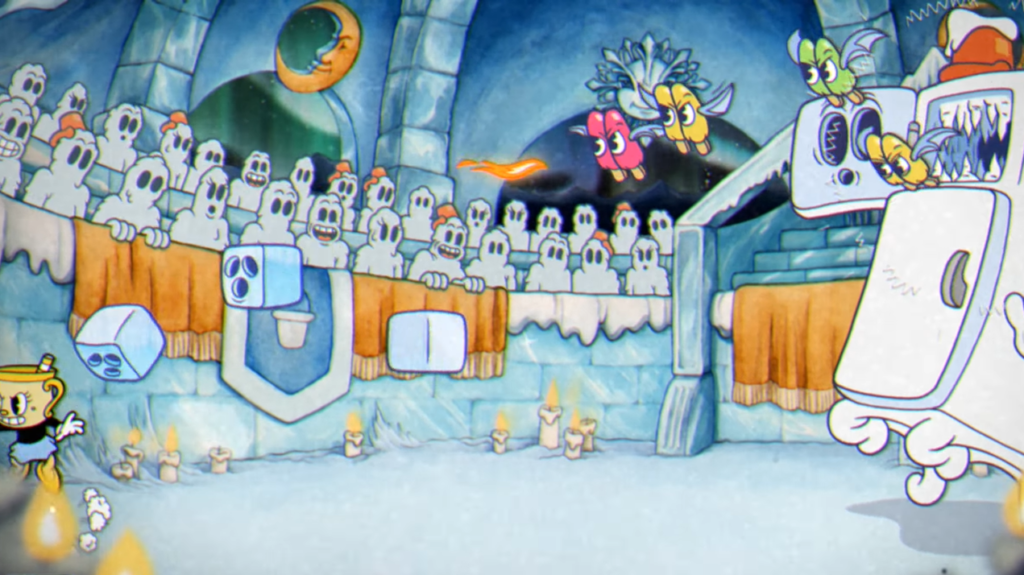 The second phase starts when he rings a bell and a body made of snow descends which he then goes inside. In this stage, the Snow Monster can turn into a freezer and shoot out ice cubes. These ice cubes can break down twice each time they bounce on the ground before disappearing. Popsicles with wings also come out of its face and aim at the player. One of these popsicles can be parried too.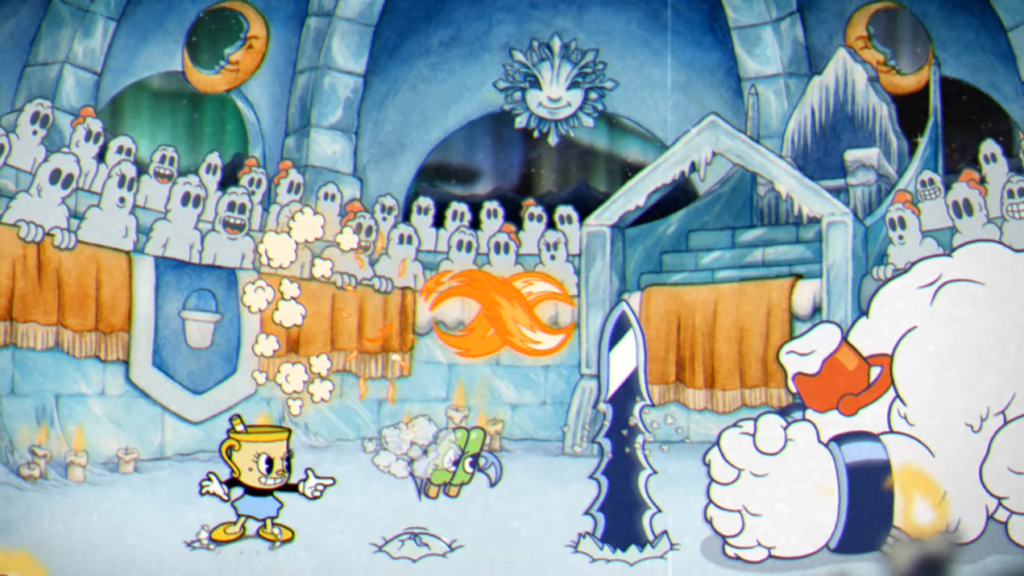 In the same phase, he has a slam attack that sends snow flying, however, this is just to distract the player. The actual attack caused by the slam is when four spikes pop out of the ground. He also rolls across the screen, and occasionally even jumps to the other side.
His slam and roll attack is easy to avoid by jumping on time, however, the ice cube attack can be a bit tricky. Moreover, in this stage, players don't have to jump to attack him, they can attack him while on the ground too.
Last Phase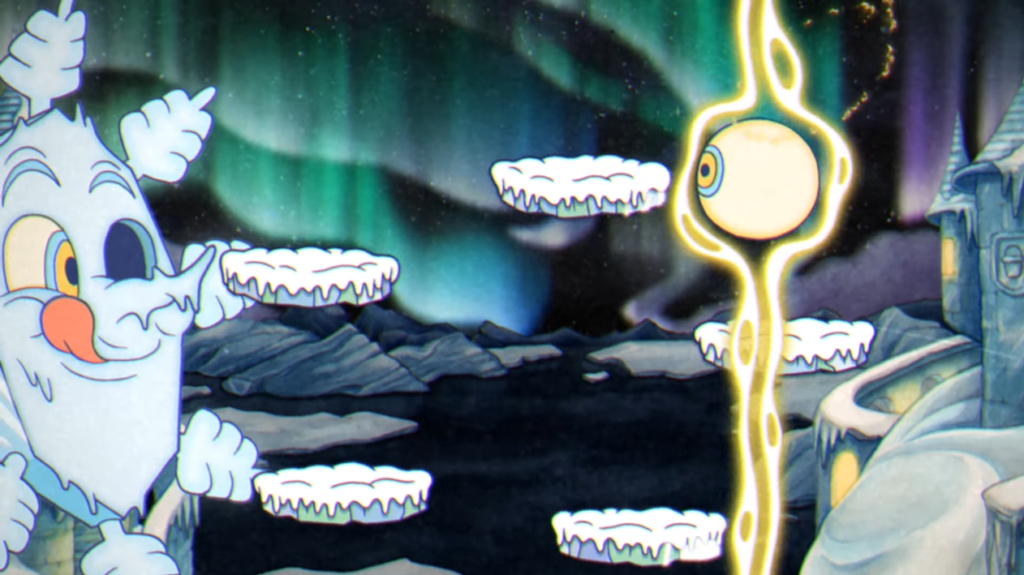 Once the second phase ends, he makes some pedestals and jumps out of the stadium. In the last stage, he can switch the side of the screen he's on and flips around. He can pop one of his eyes out which shoots a vertical beam and cycles back into his mouth.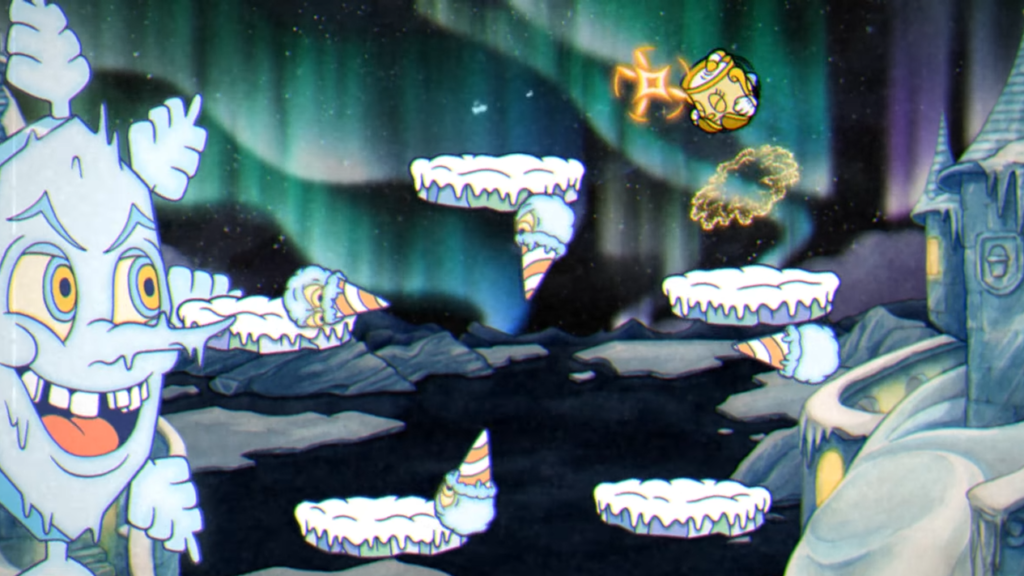 In another attack, he opens up his mouth to reveal a ghost-like Mortimer who comes out and leaves behind four snow-cone monsters which go towards the center of the moving pedestals. The last attack is one in which it opens its mouth to reveal two hands that throw out buckets. Once these buckets hit the other side of the screen, they break into crescents that bounce back. You can parry one of the crescents.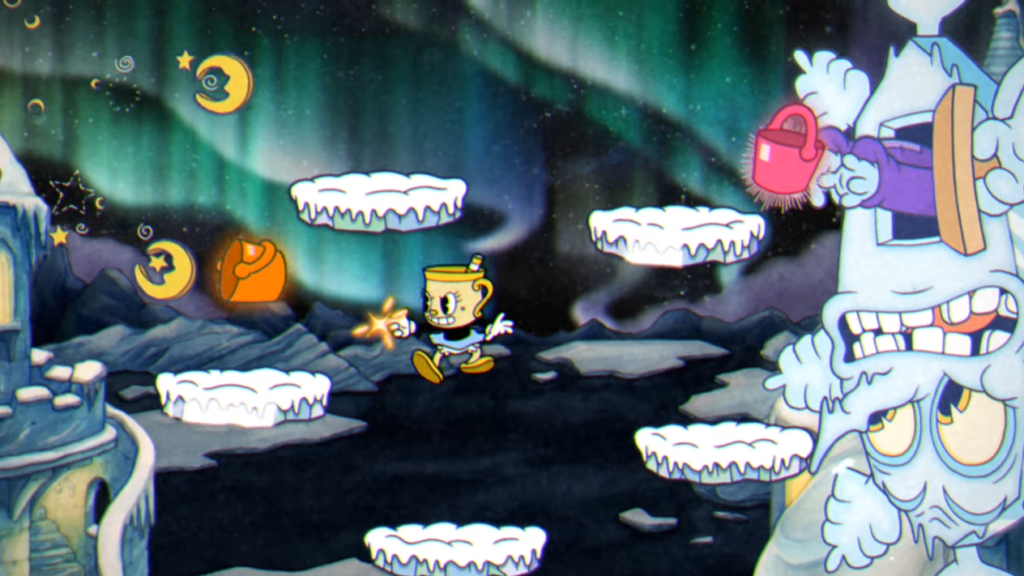 Players have to follow him using the pedestal and then maneuver on the five circling pedestals. This stage is exceptionally difficult as they have to dodge attacks by not only dodging but jumping across these pedestals.
That's all the tips we can give to beat Mortimer Freeze. The battle ends and you beat Mortimer Freeze when the snowflake disappears to reveal Mortimer Freeze's true form shivering. Additionally, if you are a Dungeon Fighter Online fan, here's a guide to help you unlock Lost Warrior in DNF Duel. For more Cuphead DLC Boss guides and other gaming guides, stay tuned to Retrology.