If you have the problem of being low on money most of the time, you may need some assistance, and Pokemon Scarlet and Violet Amulet Coin will do just that. This held item doubles money won from trainer battles as long as the Pokemon holding it was active in the battle at some point. This makes it an excellent way to swiftly make some cash. In this guide, we'll go over how to get your hands on the Amulet Coin in Pokemon Scarlet and Violet, as well as how can you use it for the most benefit.
Amulet Coin
A Pokemon can carry this item. If the holding Pokemon participates in a battle, the prize money is doubled. The Amulet Coin is an excellent item to have when harvesting money from trainers and Gym Leaders because it doubles the amount of reward money when held by your Pokemon.
This item works wonders in the case of gym leaders. Just give it to one of the pokemon you plan to use in the battle and the rewards would be doubled, which is more than enough.
Find the Battle Rep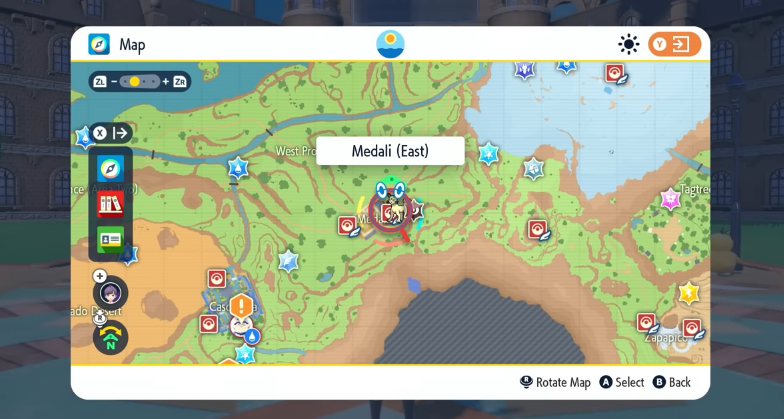 In Pokémon Scarlet and Violet, you must find and speak with a Pokémon League Battle Rep. he would be outside the east Pokémon Center in Medali, which is northeast of Cascarrafa. Talking to him is important to obtain the Amulet Coin.
Battle Trainers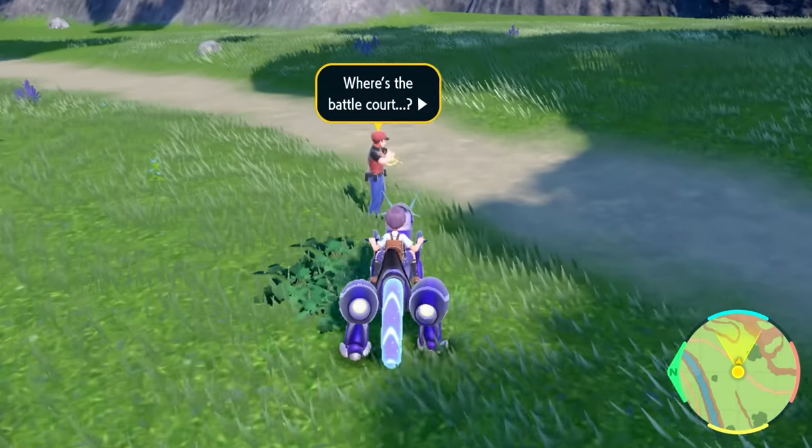 When you speak with the representative, they will ask you to battle five Pokémon trainers in West Province (Area Three.) The task you get is to fight 5 trainers in the nearby area. There are many around the area so you can easily spot them and go up to them. If you forget how many you've defeated and need to approach now, you can go back to the Battle rep and ask him.
To discover them, simply follow the path northeast from town towards the mountains, and you'll see trainers standing by the path's edge along the way.
If you've progressed through the game naturally, this shouldn't be too difficult. Trainers in this area have Pokemon ranging in level from 30-35, and you can choose which ones to fight. Also, you can always return to the Pokemon Center and heal after each one you defeat.
Go back to Battle Rep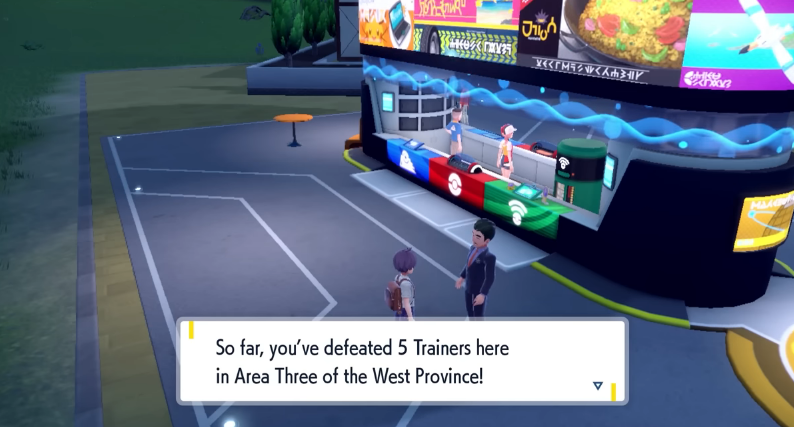 Return to the east Medali Pokécenter and speak to the rep again once you've defeated five trainers. Interact with him and he'll accept that you've defeated five trainers in the area. This will result in him giving you the Amulet coin as a reward. Now you can give this as an item to any of your pokemon and start making double the amount you usually do.
Now that you have the Amulet Coin, give it to a pokemon and enjoy earning double the usual amount in trainer battles or even gym fights. For more related guides, do check out more of Pokemon Scarlet and Violet guides on the site, Retrology.