Lost Ark is definitely one of the most popular games to be released in February 2022. Within just a few months of its release, it has already occupied the screens of many gamers. Co-developed by Tripod Studio and Smilegate RPG, Lost Ark consists of many events that appear from time to time. One of these events is Heavenly Island and in this event, players can get their hands on much Silver as well as Heavenly Harmony. However, without proper guidance, it can be quite difficult to get. So in this guide, we will help you with the exact Lost Ark Heavenly harmony Location.
Before that, you might also want to check out some Mokoko seed locations in Lost Ark:
Heavenly Island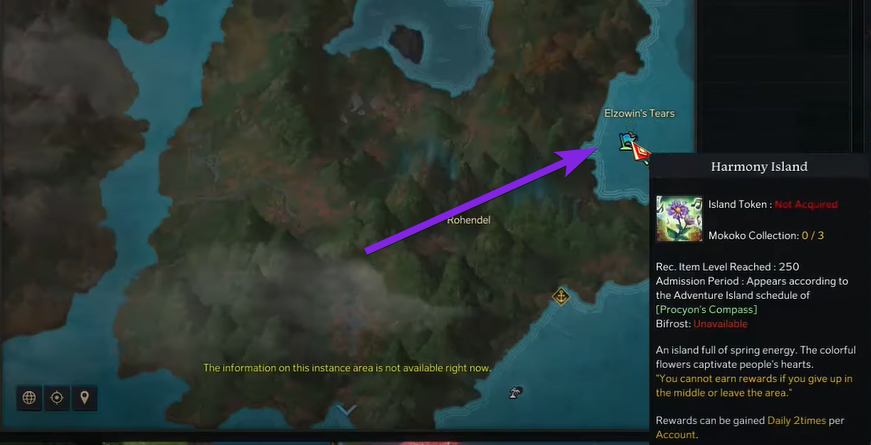 To get your hands on the Heavenly Harmony you will first have to access the event called Heavenly Island. Additionally, the event is not available all the time, it appears every now and then so make sure that you set an in-game alarm in Lost Ark so you don't miss out on it whenever it comes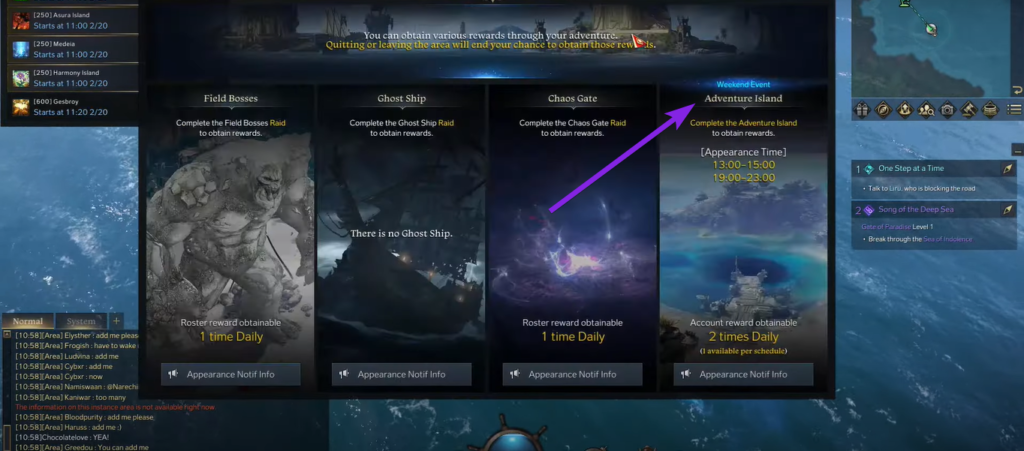 You can access the event from the compass, once you click on the compass then select the info of Adventure Island. Here you will find the Heavenly Island which you can easily access if it is available at that time.
Heavenly Harmony
After you have successfully accessed the event there are around three quests in the event that you will first have to complete to get the Heavenly Harmony.
A Pure Sound: To complete this task players will have to transport Sacred Spring Water ×80 to a flower in the garden
Harmony? Help!: In this quest players will have to play the Serenade of Love 80 times to help the last flower bloom.
A Fragrant Sound: This task requires players to collect 300 Fragrant Pollens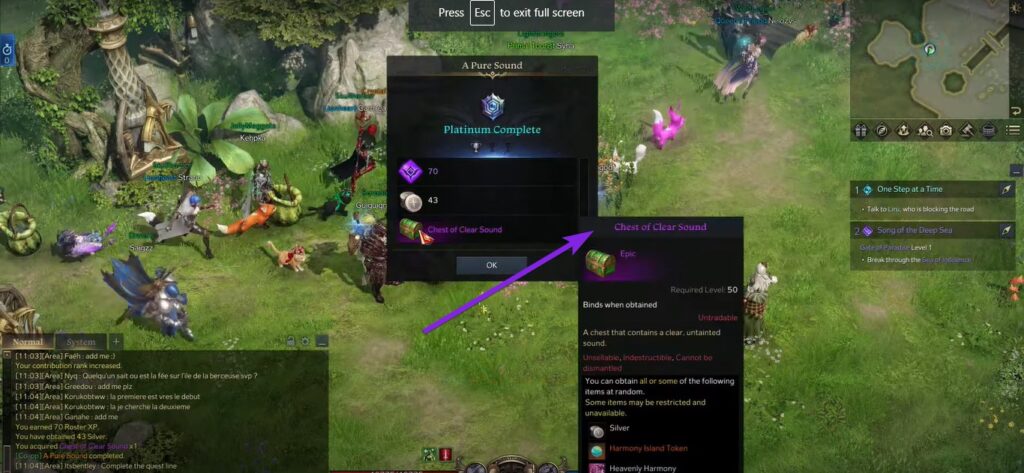 The tasks are quite easy to complete and many players might consider completing them simultaneously. Once you are done with all of the tasks you will be rewarded with a Chest. Drop the chest and open it to get your hands on the Heavenly Harmony as well as Silver.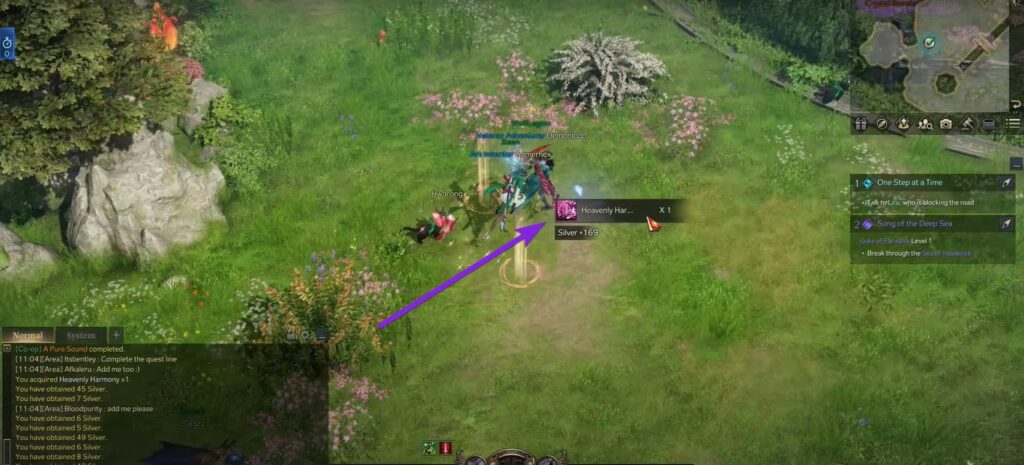 However, it is not necessary that the chest will contain the Heavenly Harmony, it might contain some other loot. In that case, players will have to try again in the next event that will be starting according to the schedule.
That is all about Lost Ark Heavenly Harmony Location. To know about Tier 2 Excavating Locations in Lost Ark or for more guides, keep following Retrology.