Genshin Impact 3.2 Adventurer Trials of Day 3 brings a new round of three trials in this event. This series of challenges are similar to the previous ones, in which you have to complete a certain goal. You must complete three challenges on the third day of Adventurer's Trial. The good news is that one of these challenges is already the one you've done before, Smash and Bash on Day 1, and two new ones. Let's begin the guide on how to complete all the Day 3 challenges from the Genshin Impact Adventurer Trials event.
Challenge # 1: Hammering Blow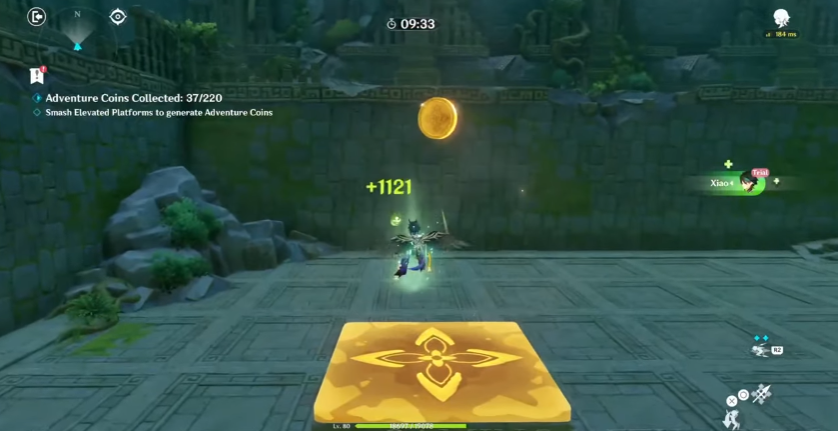 This challenge requires you to collect 220 Adventure coins, which are above the basic jumping level. You can jump 3 times, as after it the platform will break, and you won't be able to get coins. Here are the two types of coins mean:
Earn 1 point for each Adventure Coin collected during the task.
Earn 5 points for every Large coin.
The character given for this challenge is Xiao. In the beginning, the platforms will require a few basic jumps to get on and get the coins. After a while, the platforms will become higher, so that is when you'll need to use Xiao's power and jump higher.
Xiao's elemental skill is very useful for catching coins midair, so use it as much as you can. Also, prioritize large adventure coins and look for them as soon as they spawn.
Challenge 2: Smash 'n' Bash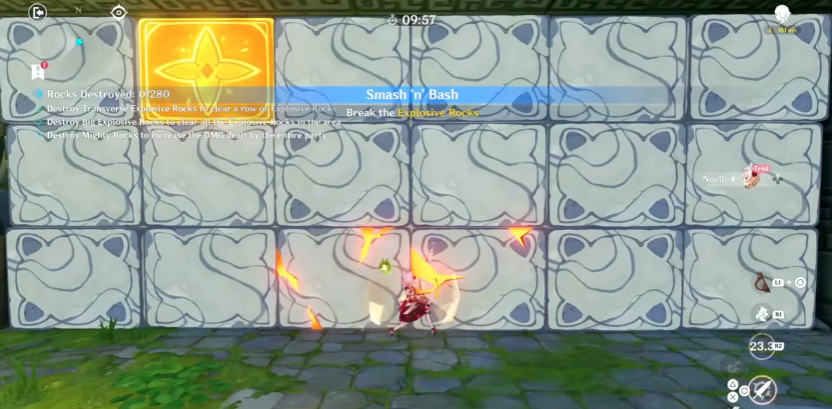 As previously stated on Day 1, you have to smash blocks with attacks as fast as you can. This time the number is a bit higher; 280 which means you'll need to work faster this time. Also, keep in mind how the blocks and color work. If you don't remember, here are the basics:
Yellow blocks give 1 point.
Orange blocks 3 points.
Target the lanes with the colored blocks.
This time the character is Noelle. If it's a gray block, her normal attacks can destroy three blocks in a succession. Her Elemental Skill can quickly clear away two blocks in a succession, while her Elemental Burst can easily clear out the explosive rocks.
Challenge 3: Fast and Furious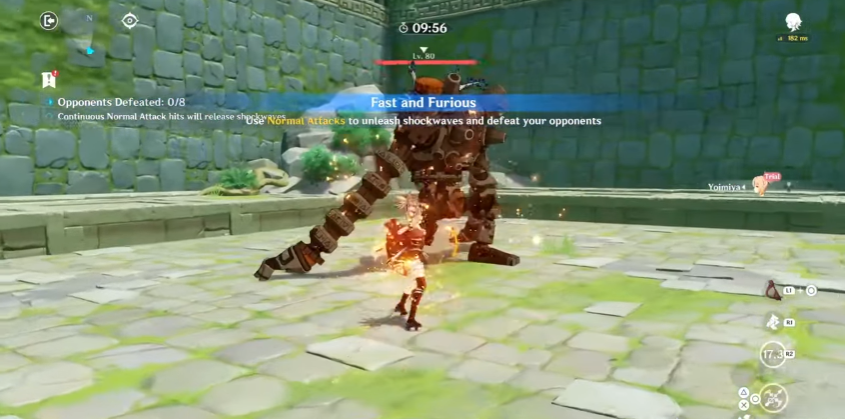 This challenge requires you to defeat 8 enemies. The main purpose of the challenge is to use your Normal Attacks to destroy the Ruin Guards, which spawn one after another. The character you are given is Yoimiya. You need to use Yoimiya's Attacks quickly enough to summon Shockwaves and defeat them. Shockwaves will become Super Shockwaves when the number of strikes increases, boosting their DMG and AoE.
This is basically a challenge where you need to keep attacking and focus on it more than defense to defeat the opponents. Once 8 are defeated, the challenge is completed.
Hopefully, the tips in this guide helped you through the Day 3 challenge. For more guides, do check out other guides if needed.