The superheroes of Gotham are back in Gotham Knights to save the city. Like all heroes, they are here to solve the problems of the locals and help them stay safe. And here is a puzzle that you need to solve to unlock the door. In this guide, I'll help you with Gotham Knights breach blast door. Let's start with the information on the puzzle.
The fresh villains and playable characters were released in the early release of Gotham Knights. There are many riddles, puzzles, and quests for players to enjoy. You can complete the quests for action and adventure in the most heroic way. One of those puzzles is the Blast Door. Let's look at how to solve it and what you need to do.
Gotham Knights: Blast Door Puzzle
To solve the puzzle, you have to fulfill the objective. The objective is to find a way to open the blast door. You will get this puzzle in Case 6.2 as it's important to complete as a part of the main storyline. You can solve the puzzle by operating the mechanics of switches from outside of the room to unlock it.
There will be a locked room that needs to be open. And using switches, you can open the door. You need to make the laser gun head directly toward the door. The laser beam will breach the door. And get the door open for you. Let's begin with the puzzle to solve it.
A Solution to Blast Door Puzzle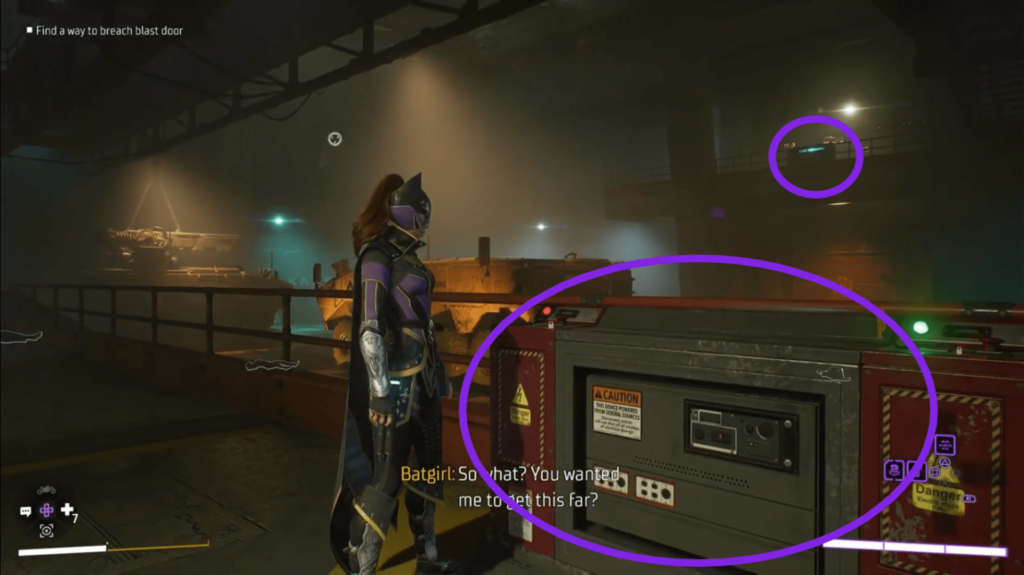 As the puzzle begins, you can see two consoles over there. One console on your right side. And another console on the ground floor. You need to use the balcony console (on your left side). Use the left console to move the laser upwards first. And then, move the right console towards the left. The direction is set on the door.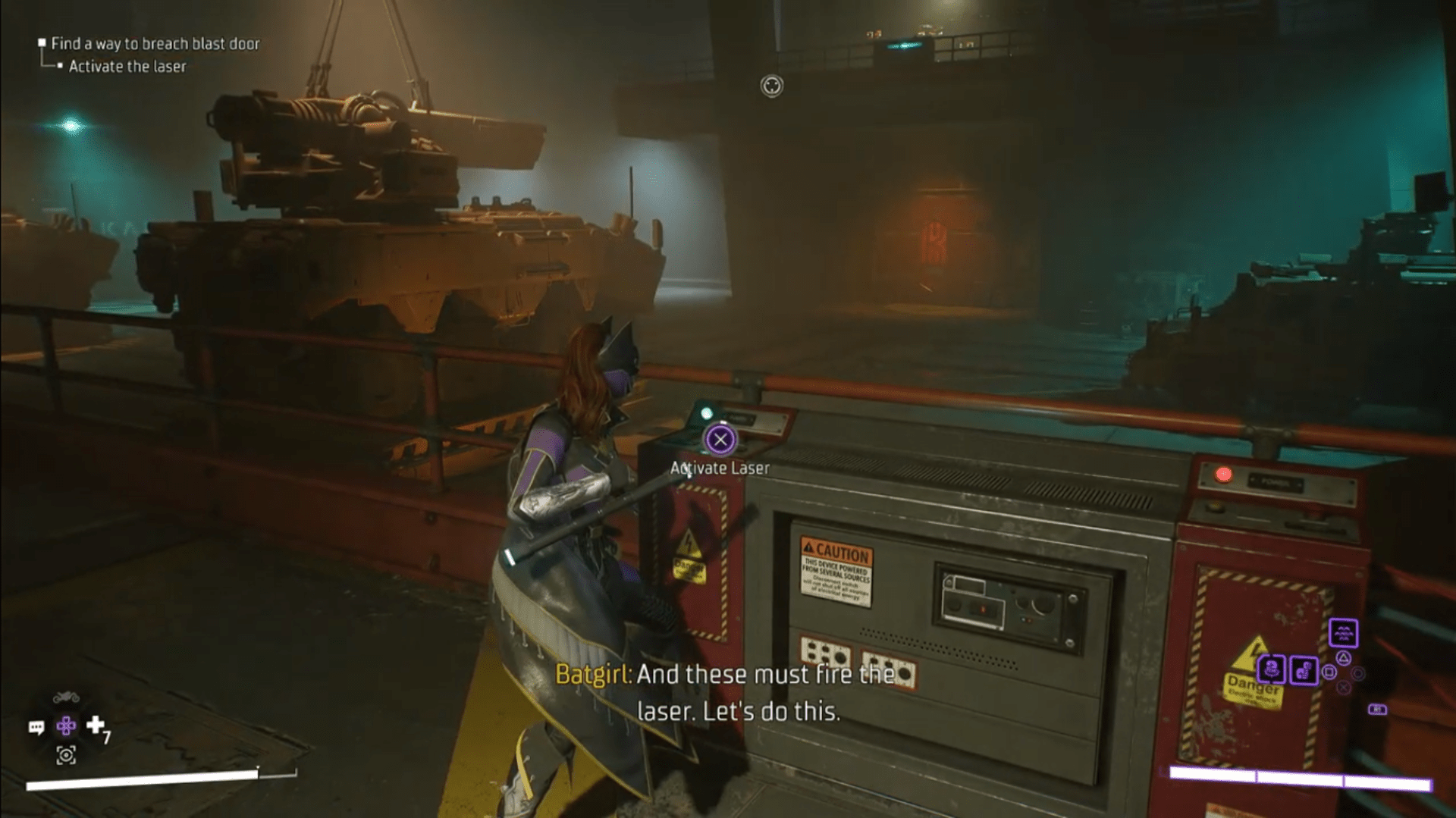 Now, the laser needs to move onto the tank. Here, you have to use the ground console. Head to the ground floor. There will be a console with gears and switches. Move the spin wheel three times to move the tank so that it faces the door. The direction is fixed now.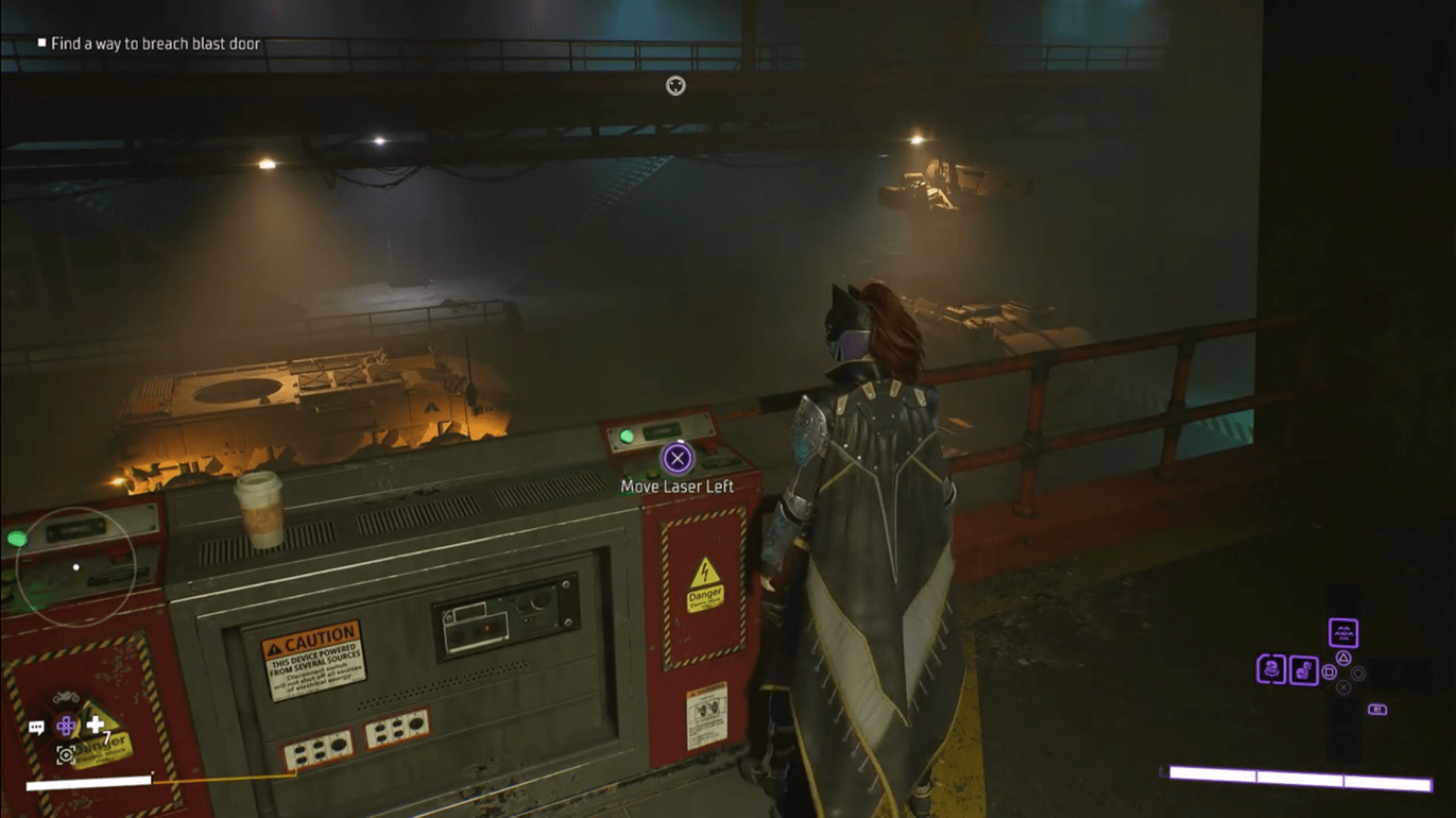 Head back to the balcony console. Move the left switch to lower the laser gun to aim at the door. Now move back to the ground console. Hit the left on the console. And fire the laser gun. The gun will emit a laser to breach through the door. Good work!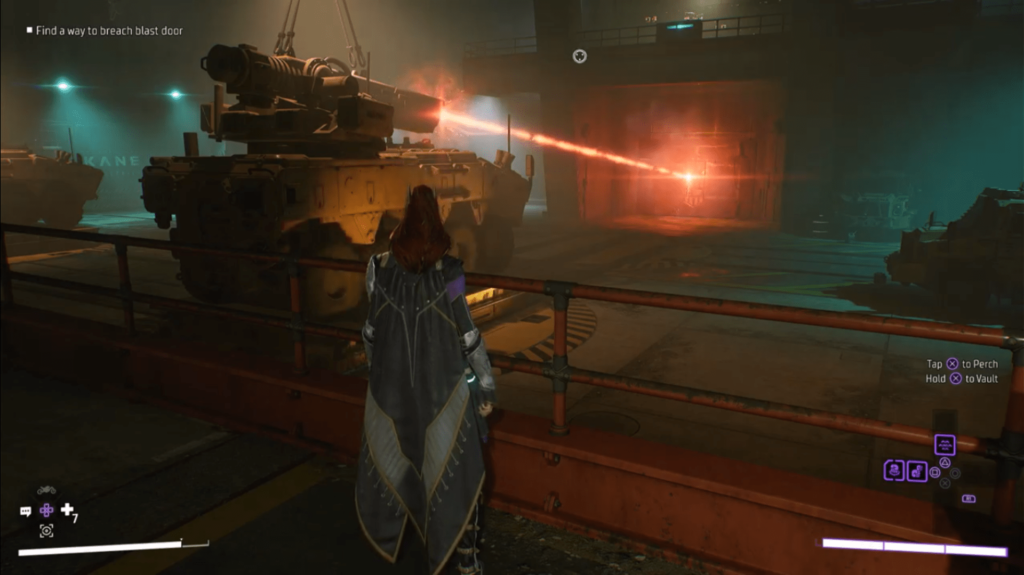 Finally, you can have the door opened. Gotham Knights breach blast door guide will help you get through the door. And complete your case. Keep going to save innocent lives in Gotham and become the invincible hero of the city.