God of War Ragnorak is filled with rich lands and irreplaceable treasures. So, you have to claim all of them to help Kratos to progress in-game and achieve more. This location is all on the frozen lands of Niflheim. Let's get to this frozen land of God of War Ragnarok Hilt of Forbrandr to complete the relic and get a handful of treasures to collect all of them.
God of War Ragnorak: Hilt of Forsbrandr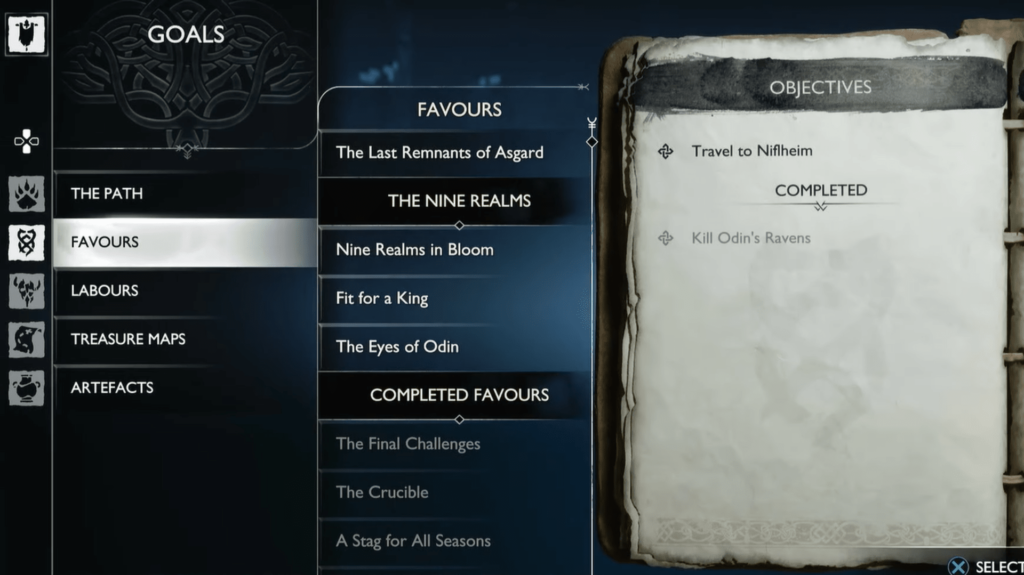 Hilt of Forbrandr is one the frozen soil of Niflheim. You will receive a travel speed to the new location. Go through the Realms on the menu and get to the location. Check the quests from the menu and proceed.
Here you will see the quest of the Eyes of Odin. You can proceed to the mystic gateway. Select it to proceed to the quest. This gateway will push towards the location of Raven Tree. There you will be head inside. But you have to look for another waypoint. Soon, it will appear in front of you. Go through it to reach the location of Raven Tree.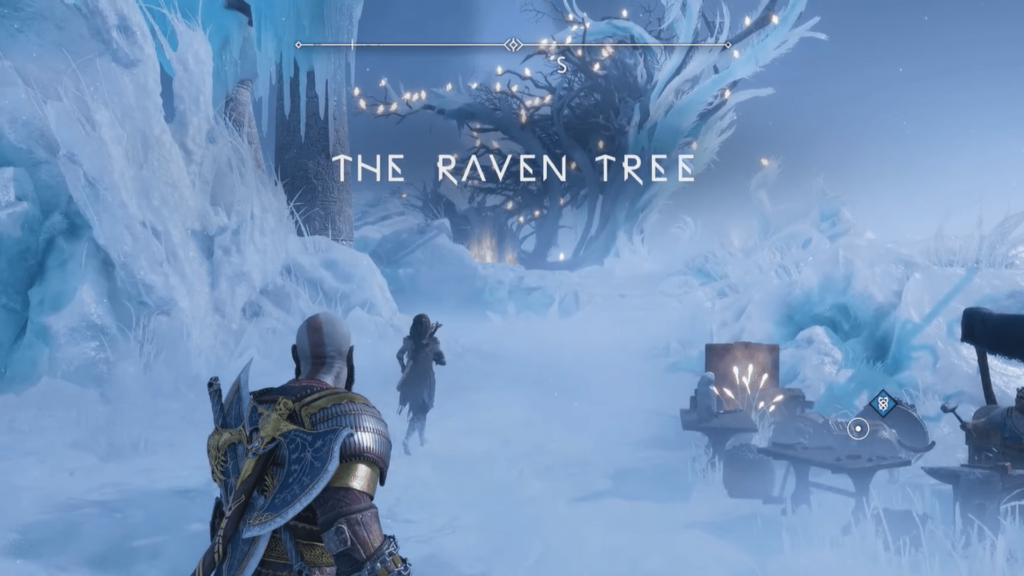 Raven Tree is a location of freezing land where you will have to kill Odin's Spies, Raven. There are 48 of them. As Kratos reaches the location, you will see a path leading to a hill. There will be a huge tree with golden glowing birds sitting in it. You have to kill all 48 ravens on them.
Just in front of them, there will be three chests full of treasures. You have to kill them to claim the rewards from valuable chests as Breath of Thamur. Along with Mimir, head towards the other side of the route. This way will lead you to one of the objectives of this quest.
You have to defeat the Raven Keeper. This path will lead you to a mountain opening. Get inside this opening with Mimir. There will be two underlings that you need to crush them. The next opponent is Raven Keeper. This will start the Broken Prison Favor.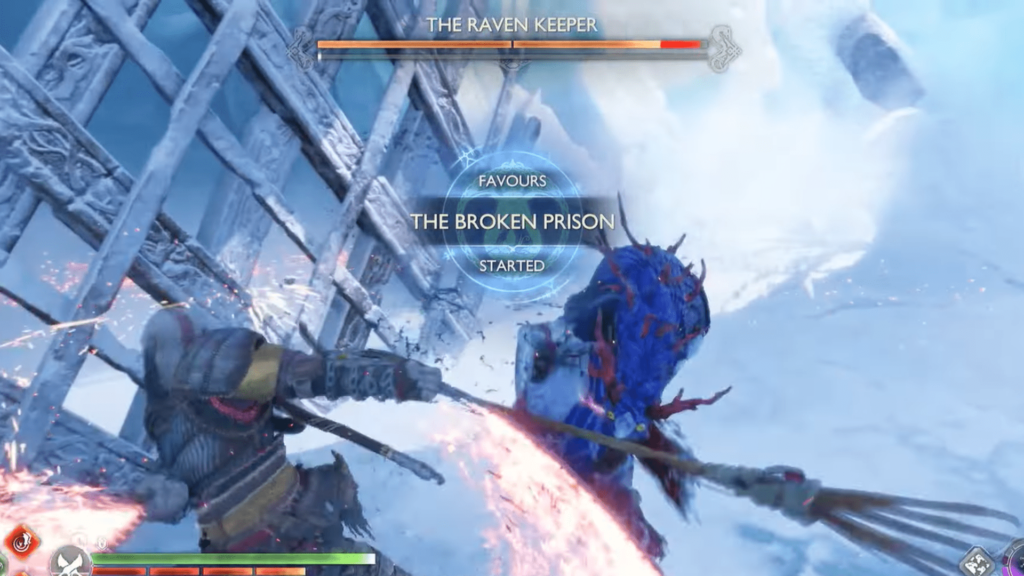 You have to defeat the keep with all your might weapons and power. Keep hitting till his health goes low and eventually, it dies. You will receive Kratos XP of 1469 and Freya XP of 129 along with Hacksilver as well.
Finally, you have completed the Eyes of Odin challenge along with unlocked treasures. You have finally unlocked them and completed the relics.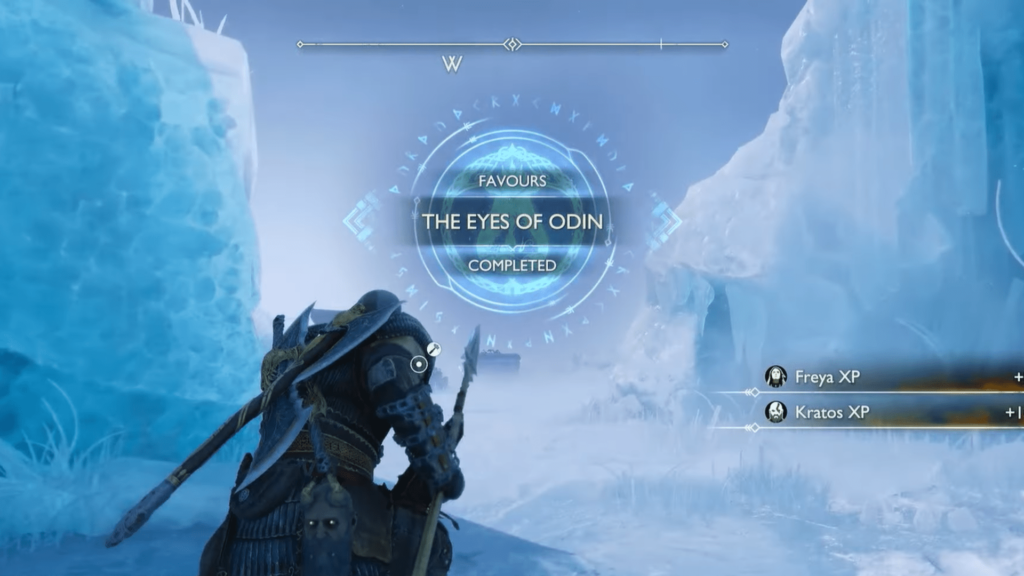 God of War Ragnarok Hilt of Forbrandr relic was quite fun and easy for players. This will help in progressing through the chain of quests. Kratos and Mimir are on their legendary journey to achieve more rewards. If you're looking for more GoW Ragnarok guides, then check the God of War Ragnarok guides archive on Retrology for all quests and relics.