God of War Ragnarök builds on much of its predecessor while retaining many recognizable aspects. This contains chests that have been sealed shut with runic magic. You must solve many puzzles, including one in The Lost Treasury, to access these sealed Nornir chests. If you are struggling with opening the Nornir Chest from The Lost Treasury in God of War Ragnarök, here's a guide to help you through.
Location of Nornir Chest in The Lost Treasury
When analyzing Midgard in God of War Ragnarök, you can locate a few Nornir Chests scattered around the area. One of these can be found in the southwest corner of the map, at The Lost Treasury. The location can be seen in the image given below.
Solution to The Lost Treasury Nornir Chest puzzle
The chest is located on the right side of The Lost Treasury's great wheel. You'll need to light up three torches to complete the task.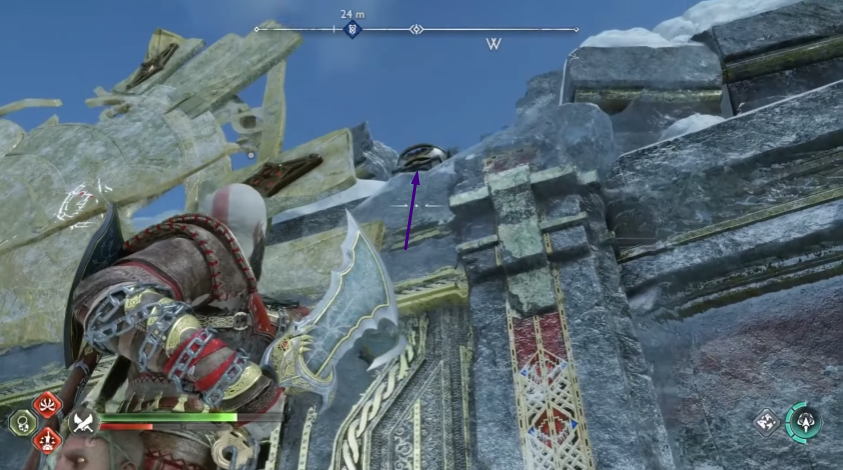 Let's start with the first torch. Pull the wheel back towards the right.
Use it to climb above on the platform.
Spot a burning pot there. Destroy it for the pillar to fall down.
Then drag the pillar forward. Climb down and pull the wheel towards the left.
This will reveal the first torch. Ignite it with the blade of Chaos.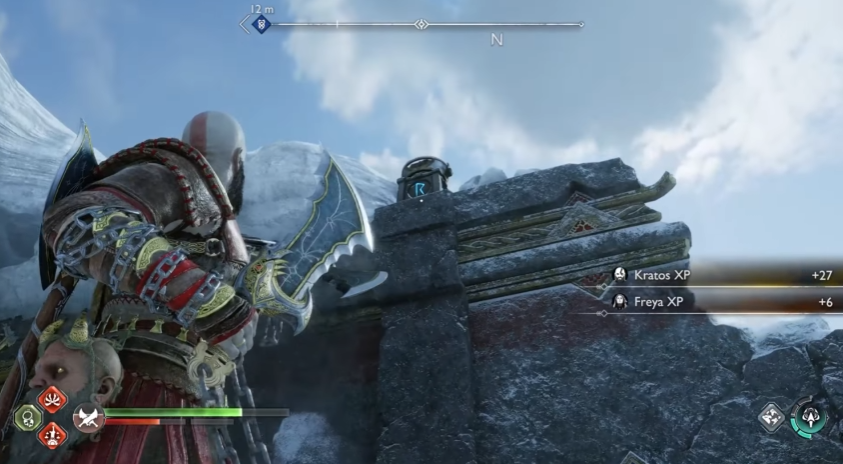 Next go up the wheel from the other side, since now the wheel is resting on the left.
There would be some opponents there, so don't let down your guard.
Defeat the foes there, then turn right, towards the top, to see the second Torch 2. Strike the torch with your blade of Chaos to cause an explosion that ignites the torch.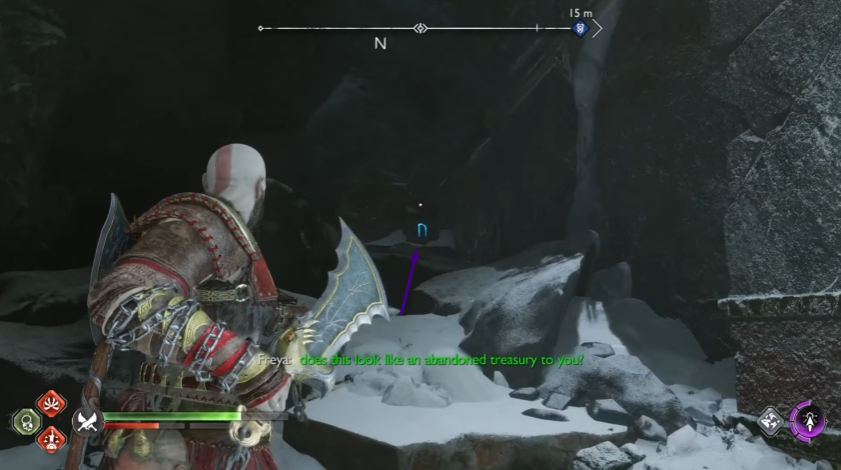 Go down again. Turn left from facing the torch and go through the structure on your left to the main area again.
You'll reach the area with the first torch and pillar.
Here, tug on the pillar again to make it rest a little bit outward from the roof platform.
Go down and pull the wheel towards the right.
The gate behind the wheel will now be open. To open the gate, turn the crank in front of the wheel.
Then, freeze the two gears on either side of the wheel.
Now enter the room and look for the third and last Torch on the right side. Use your blade to cause an explosion that ignites the torch. This will open the chest and you'll get the reward.
Reward
Return to the Nornir Chest, which will be blazing gold after all three torches have been hit. To collect your prize, open it. This chest has a Horn of Blood Mead, which increases your anger after three are collected.