Genshin Impact has many adventures for you to enjoy and have fun with. One of these adventures is this photo capture at Photo Targets. There are many other challenges, quests, puzzles, and other adventures that you need to solve just like this one. This guide to Genshin Impact Please It's The Mushrooms challenge that you can enjoy and complete by taking photos.
Genshin Impact: Please It's the Mushrooms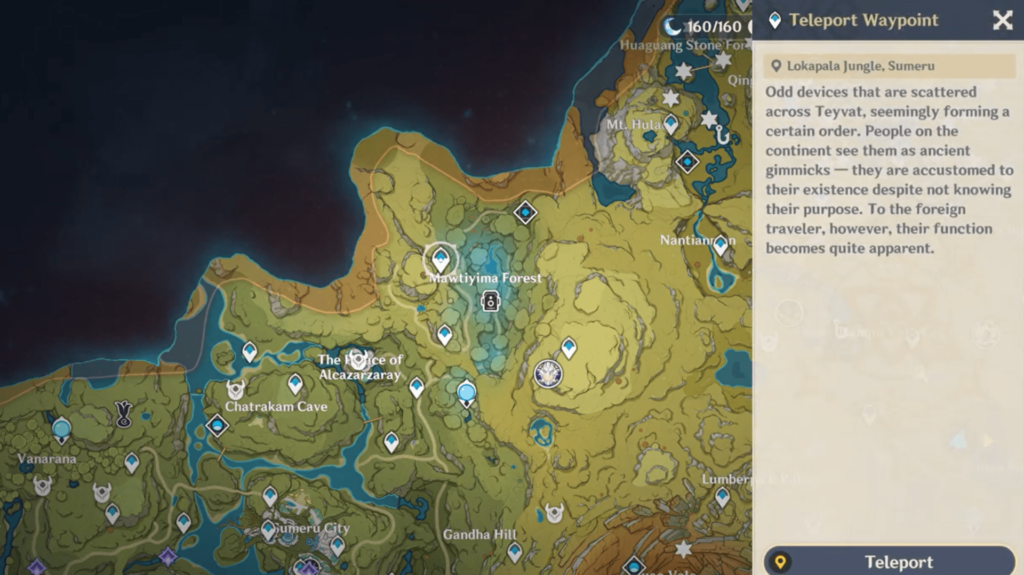 Please! Its Mushrooms is one of the challenges that you face in the Outside the Canvas, Inside the Lens: Greenery Chapter Event. This is the very first challenge of the series. For this challenge, we will have to head to the Maywtiyima Forest and it is done by using the Teleport Waypoint. You can use any of the top waypoints in the Lokapala Jungle.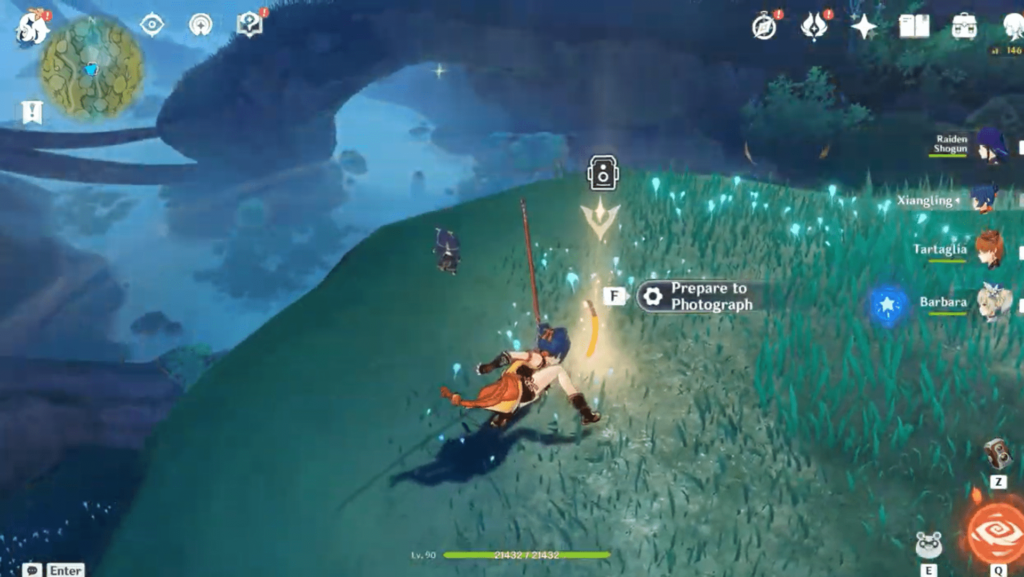 Use any of the waypoints to reach the location and reach the Prepare the Photograph location. It is easily spotted with a mini-map. This location will be under the giant mushrooms. You can glide down the mushrooms or down to their level to have your click. When you reach the location, you have to set the angle of the Kamera to click the respective photograph. There will be three angles that you need to set accordingly and along have to include the photo spot as well.
But before you click the photo, here is the twist. The photo you click on should include a Sword character. The Sword character is the warrior who possesses a sword with them. Or else, the target objective of taking photos will not be fulfilled. You have to switch it in case you aren't one of that characters that own a sword. Some of the Sword characters are:
Kaeya
Xingqiu
Bennett
Qiqi
Keqing
Albedo
Ayato
Shinobu
Jean
Once you have set the angle of Kamera with the Sword character, you are ready for the click. Just press the character's Elemental Skill and capture the moment immediately with the Kamera gadget. Make sure to hold the button and click the photo with the character's Elemental Skill shown in it.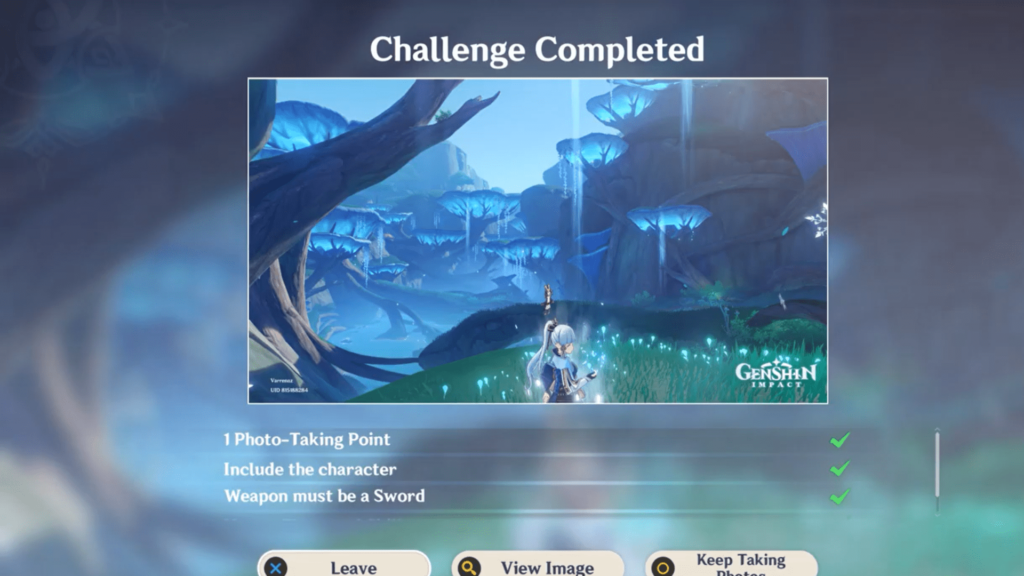 After you have completed all the challenges of photo taking, the reward will be waiting for you. The reward is Primogem x30, Mora x20,000, and Hero's Wit x2. There are many daily challenges coming up and you need to get ready for them.
This guide to Genshin Impact Please It's The Mushrooms photo challenge will help you complete it in the best possible way. If you're stuck in any stage of Genshin Impact then check this Genshin Impact guides archive. The solution to your challenge will surely be there. Go and claim all as yours!