Genshin Impact has released a new adventurer's event series. This new Adventurer's Trial Day 2 is the series you want to pass with ease for many rewards and progress in-game. This guide to Genshin Impact Adventurer's Trials Day 2 is detailed for you. I'll help you understand the best possible ways to complete it.
Sequential Trail is a time-based event series with three challenges with different gameplay. It's a good opportunity for newbies to earn rewards. The completion of these challenges is easy but their mechanics might look tricky to understand at first. The end rewards are 60 Primogem, 20,000 Mora, 20 Philosophies of Resistance, and 6 Adventurer's Experience.
Genshin Impact: Adventurer's Trial's Day 2
Challenge #1: Boulder Run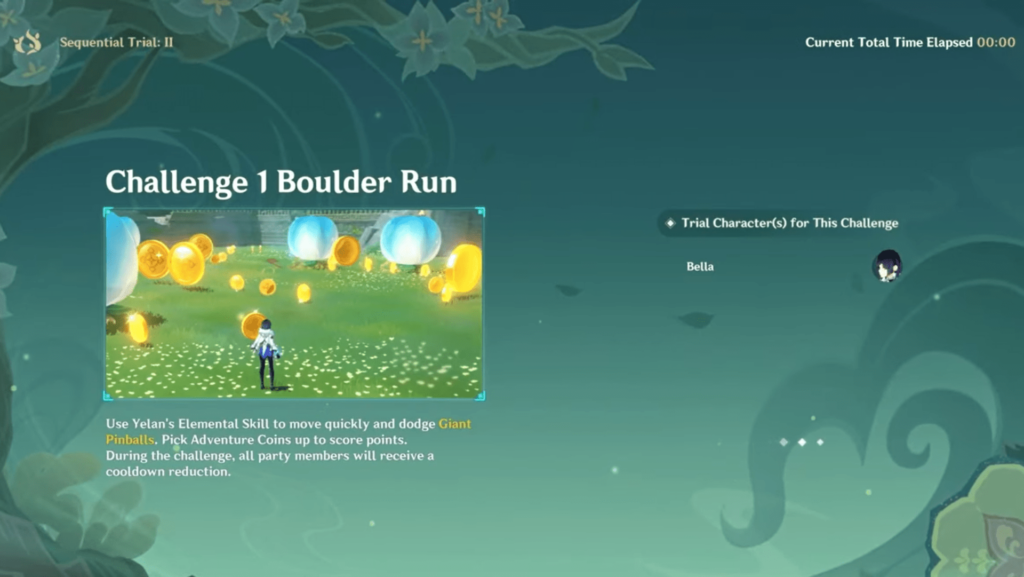 The first challenge is kind of easy because it will take a little more time. Your objective is to collect 240 Adventure Coins. That's quite easy but the twist is you have to avoid Giant Pinballs. These ain't rolling balls will be the obstacles in your way and you have to avoid them.
You have to collect them very quickly and also avoid being hit by Pinballs that will be coming your way. Keep dodging them and collect as much as possible. My recommendation is to use Yellen in this challenge as Elemental Skill will help you move faster. Another point to remember is to collect big Adventure Coins in case you're short on time which will help you gain 5 extra coins.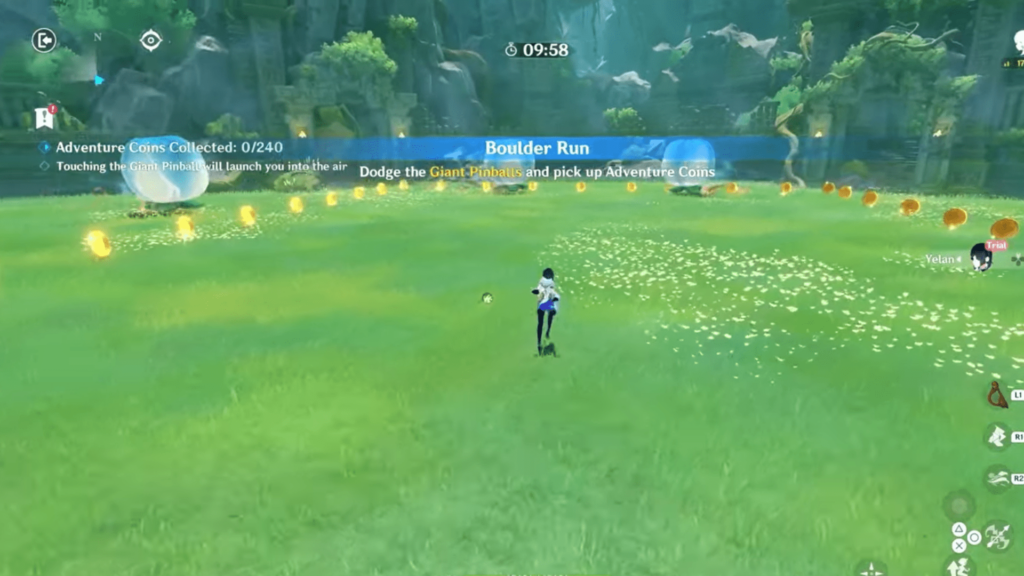 Challenge #2: Verdant Tsunami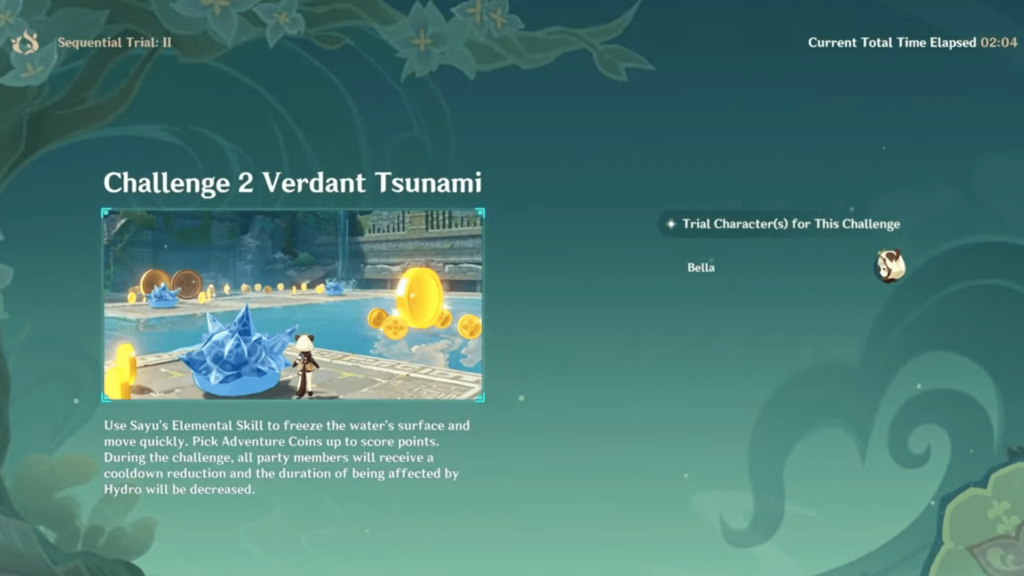 This challenge is best for Sayu. The objective here is to collect 180 Adventure Coins but it's floating on the water. You can freeze the water so you can float on them to collect the coins. Her Elemental Skill will be the best option here. Her Cryo Skill will absorb Cryo slime energy and with its help, you can freeze water so you can roll on it. This is the easiest way to get through it.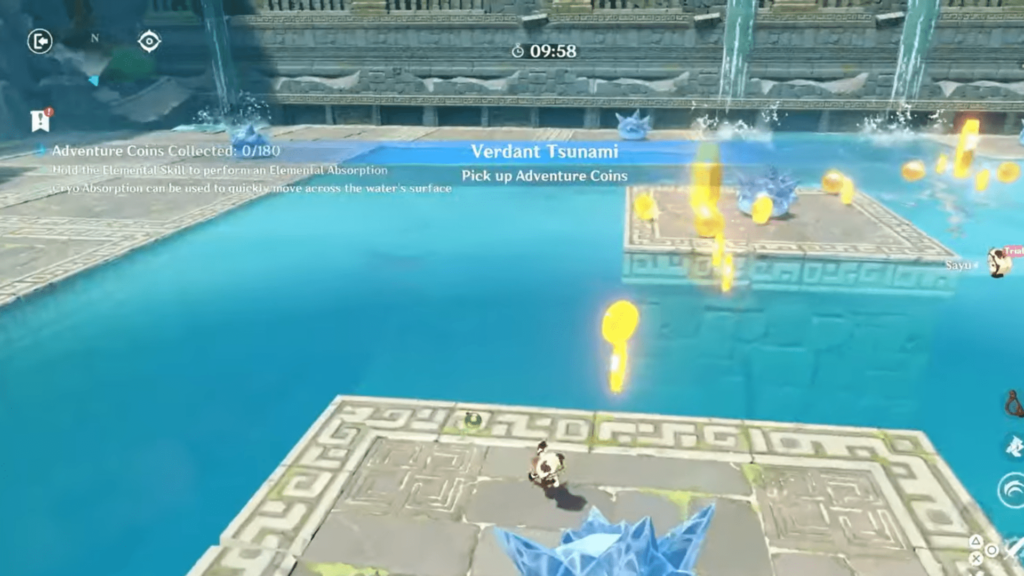 Challenge #3: Thunderlit Battlefield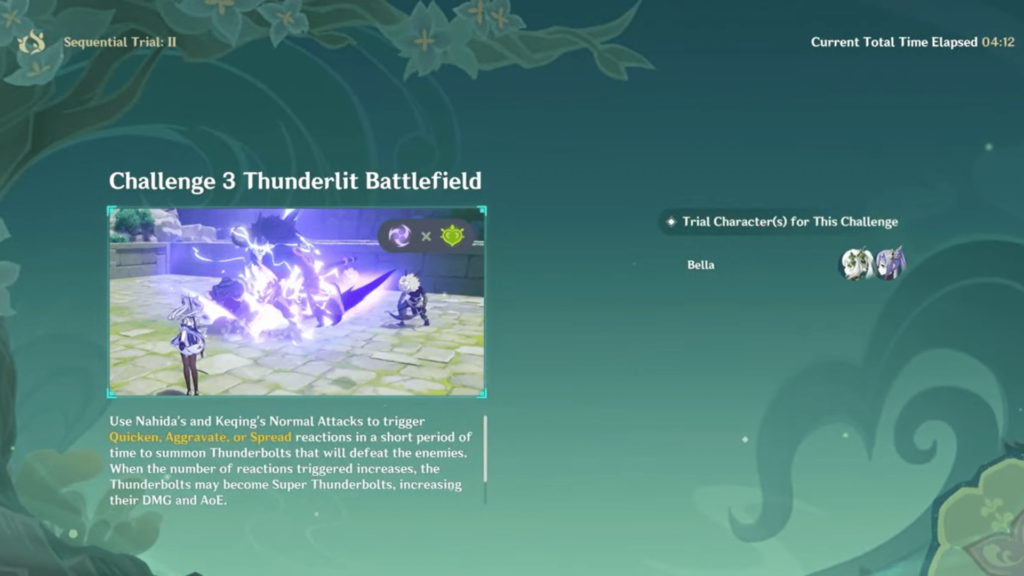 The third challenge is the real fight. Here you can see Nahida and Keqing for their skills of quickening, Aggravating, and spreading. It will help you to summon the Thunderbolts. Or even Super Thunderbolts. My strategy for you is to use Nahida first. With her skill, she will mark her enemies.
Now, shift your character to Keqing. Convert normal attacks to Electric attacks to accelerate the attacks. In the end, you achieve the trial. After you complete these three challenges, you have earned the achievement.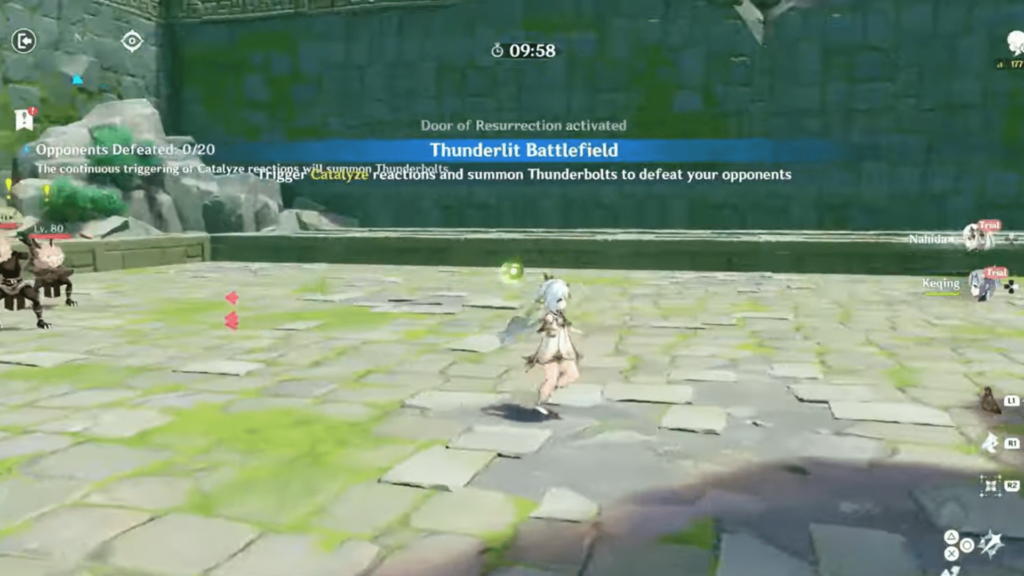 Genshin Impact Adventurer's Trials Day 2 events are well described for you to understand easily and get the work done effortlessly. To know about Adventurer's Trials Day 3 or for more guides, keep following Retrology.