Released on 25th May 2022, Sniper Elite 5 is definitely one of the most anticipated games of May 2022. The developers from Rebellion have also stated "Many real-world locations have been captured using photogrammetry to recreate a living, immersive environment, and multiple infiltration and extraction points and kill list targets provide a whole new perspective on each mission". But what's the point of all these features when you cannot really enjoy the game to your fullest.
Many users have complained about Sniper Elite 5 crashing, lagging, and blank screens since its release. And if you are also facing the same issues then worry no more because we got you covered. While we wait for a new update to address these issues, here are some suggestions for resolving the Sniper Elite 5 in-game issues.
Check System Requirements
One of the most common causes of Sniper Elite 5 crashing and black screen issues is failing to fulfill the game's minimum system requirements. So do make sure that you have the required gear to run the game. We have listed both the minimum and recommended system requirements for Sniper Elite 5 down below:
Minimum
OS: Windows 10
Processor: Intel CPU Core i3-8100 or equivalent
Memory: 8 GB RAM
Graphics: DirectX12 capable GPU with 4GB VRAM
Storage: 85 GB of available space
Recommended
OS: Windows 10
Processor: Intel CPU Core i5-8400 or equivalent
Memory: 16 GB RAM
Graphics: DirectX12 capable GPU with 6GB VRAM
Storage: 85 GB of available space
Update your video card drivers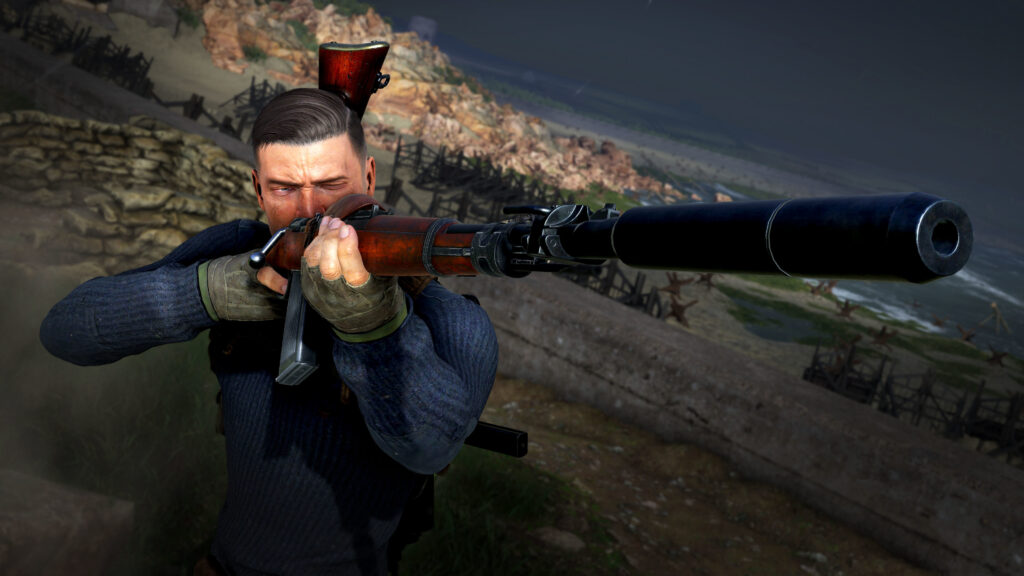 If you have all of the required gear to run Sniper Elite 5 and still facing the same issues then it's most likely that your outdated video card driver is the cause of Sniper Elite 5's crashes. We strongly advise that you install the most latest update for your computer. Here's how to do it:
Press Windows + R.
Click OK after typing "DxDiag."
Select the Display tab when the DirectX Diagnostic Tool has loaded.
The name and manufacturer of the video card are provided in the Device section.
To get the most up-to-date driver, go to the manufacturer's website. For help with driver updates, contact the driver manufacturer. Contact the computer maker if the computer is still under warranty.
With the latest drivers, the game will run smoothly and hopefully crash-free. Both Nvidia's latest drivers and AMD's latest drivers can be found on their official websites.
Verify Files Integrity
If you've tried everything else and still can't get Evil Dead: The Game to work, check the integrity of the files. Here's how you can verify game files in Epic Games Launcher. Relaunch the game after the verification is complete to see whether it still crashes upon start.
Disable Windows Defender or Antivirus
Sniper Elite 5 can also be crashing due to a restricted firewall. Antivirus software is frequently updated in order to improve security. There's a potential that the executable file (.exe) for Sniper Elite 5 is being flagged as a virus.
Therefore, you might also want to try temporarily disabling Windows Defender or any Antivirus software you might be using. We guarantee that if you download Sniper Elite 5 from the official store, the game contents are 100% safe.
Switch from Full-Screen to Windowed mode then switch back
A dark screen is frequently caused by a temporary graphics settings glitch. Switching between windowed and full-screen modes might fix this. Here's how to do it:
To enter windowed mode, while your game is running hit the Alt and Enter keys on your keyboard at the same time.
To switch back to full-screen mode, hit the Alt and Enter keys on your keyboard at the same time.
Run Sniper Elite 5 as an administrator
The game's failure could be linked to a lack of administrative rights. Try running Sniper Elite 5 in admin mode. Here's how to do it.
Right-click on Sniper Elite 5 .exe file.
Choose Properties.
Select the Compatibility tab.
Check the option that says "Run this software as an administrator."
Save your modifications.
That is all on how to fix Sniper Elite 5 crashing and black screen issue. To know about how to fix Evil Dead: The Game crashing and black scree issue or for more guides, keep following Retrology,