Developed by Volition and published by Deep Silver, the much-awaited addition to Saints Row is all set to release on the 23rd of August 2022. The game will be available on all major platforms like Microsoft Windows, PlayStation 4, PlayStation 5, Xbox One, Xbox Series X/S and is already available for preorder in Epic Games for you to purchase.
The official synopsis of the game says "In a world rife with crime, where lawless factions fight for power, a group of young friends embark on their own criminal venture, as they rise to the top in their bid to become Self Made"
Nevertheless, like any other new game, this one also has some bugs and issues. What's the fun if you can't run the game properly? In this guide, we will tell you how you can fix Saints Row low FPS issue along with any stuttering and frame drops problem.
But before running into it, you might also want to check out:
That said, now without any further ado, let's begin
Check System Requirements
Before anything, check the Saints Row system requirements to see whether you have the required gear to run the game or not. Your PC should meet the minimum requirements in order to run the game. If that's not the case, then firstly a system upgrade would be required to fix the Saints Row stuttering issue.
Minimum
CPU: Intel Core i3-3240 Ryzen 3 1200
RAM: 8192 MB
OS: Windows 10 64bit (1080p – 30 FPS)
VIDEO CARD: GeForce GTX 970 AMD Radeon RX 480
FREE DISK SPACE: 50 GB
DEDICATED VIDEO RAM: 4096 MB
Recommended
CPU: Intel Core i7-6700k Ryzen 6 1600X
RAM: 12288 MB
OS: Windows 10 64bit (1080p – 60 FPS)
VIDEO CARD: GeForce GTX 1070 AMD Radeon RX 6700
FREE DISK SPACE: 50 GB available – SSD
DEDICATED VIDEO RAM: 8 GB
Change Graphics Driver Settings
Furthermore, to fix the Saints Row low FPS issue on PC, we highly suggest that you tweak the graphics setting in Nvidia or AMD control panel. For Nvidia users, in Manage 3D Settings of the driver, set Shader Cache Size to Unlimited. This setting alone has increased performance for numerous players.
For other settings, go to Nvidia Control Panel -> Adjust Image Settings and Preview -> Select 3D Image settings -> Advanced 3D settings. Then do the following changes.
Max Framerate: 165
Low-Latency Mode: Ultra
Texture Filtering Quality: High Performance
Power Management Mode: Maximum Performance
OpenGL Rendering GPU: Graphics Card
For Saints Row AMD settings, change the settings to the following:
Texture Filtering Quality: Performance
Radeon Anti-Lag: Enabled
Radeon Chill: Disabled
Radeon Boost: Enable
Surface Format Optimization: Enabled
Tessellation Mode: Off
Anisotropic Filtering: Disabled
OpenGL Triple Buffering: Disabled
Morphological Anti-Aliasing: Disabled
Lower Saints Row Graphics Settings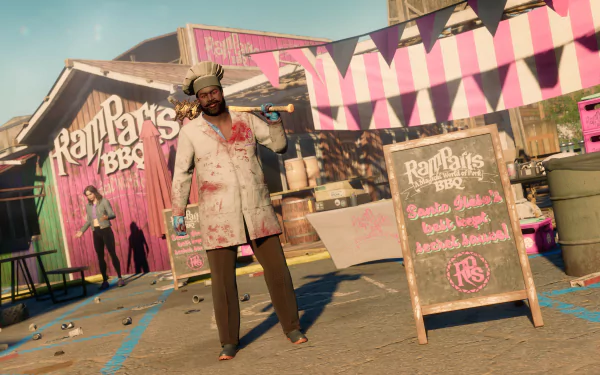 If you are still having Evil Dead: The Game low FPS issue, you should really try lowering the graphics settings. The graphics settings that greatly affect Evil Dead: The Game's performance are:
Anti-Aliasing
Shadows Quality
Texture Quality
Texture Filtering
Effects
Foliage
Lightning
Update the graphics card
If you are running the game on an outdated GPU driver, it will lead to the game crashing at startup. Update both the GPU and sound drivers if they require additional updates besides the Windows update. The game will run smoothly and hopefully crash-free with updated drivers. Both Nvidia's latest drivers and AMD's latest drivers can be found on their official websites.
Enable Game Mode and GPU Scheduling
In order to increase Saints Row performance, you can also try enabling Game Mode on Windows 10 and 11. It will help in minimizing the background processes so that your Saints Row gets more FPS and better performance.

You can do it by typing "Game Mode" in Windows Search and selecting Game Mode settings. There will be an option to turn on the Game Mode.

Furthermore, you can also enable Hardware Accelerated GPU scheduling to enhance Saints Row graphics performance.
Install Saints Row on SSD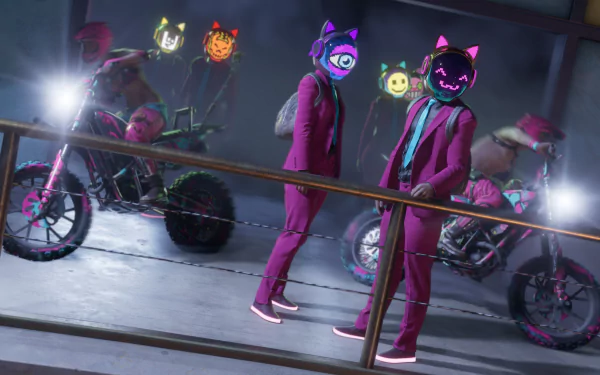 Another way to fix Saints Row graphics issue is to install the game on SSD. This can speed up the loading of the game files which can possibly give you a relatively higher frame rate. It should be noted that it is recommended in the system requirements that the game demands SDD.
Disable Startup/Background Applications
Try disabling all the extra background applications to decrease the load on the system. These include:
Antivirus
MSI Afterburner
Nvidia GeForce Experience
Steam
Photoshop, etc
Verify files integrity
Let's not give up yet! If you have had no luck in solving the Saints Row low FPS issue, give a shot at verifying files integrity. Here's how you can verify game files in Epic Games Launcher.
Contact Support
If nothing works, then there seems to be an issue with the game. Your last resort to fix Saints Row low FPS and stuttering issue will be to contact the official support team of Epic Games. You can try being specific then where exactly the FPS drop.
That is everything about Saints Row Low Fps issue. Let us know in the comment section below which fix worked for you. To know about Saints Row Save File Location or for more guides, keep following Retrology.