The wait is finally over with the all-new NBA 2K23 releasing today on the 9th of September 2023 and just like before the game will be available on all major platforms like Microsoft Windows, Nintendo Switch, PlayStation 4, PlayStation 5, Xbox One, and Xbox Series X/S and is already available on Steam for you to purchase. However, you might have to face the NBA 2K23 Crashing issue. Why? Because like any other new game, this one also has some bugs and issues.
So what's the fun if you can't run the game properly? So to save you from all the trouble in this guide, we will help you with how you can fix NBA 2K23 crashing issue along with any stuttering and black screen problem.
But before running into it, you might also want to check out:
That said, now without any further ado, let's begin
NBA 2K23 System Requirements
Minimum
Requires a 64-bit processor and operating system
OS: Windows 7 64-bit, Windows 8.1 64-bit, or Windows 10 64-bit
Processor: Intel® Core™ i3-2100 @ 3.10 GHz/ AMD FX-4100 @ 3.60 GHz or better
Memory: 4 GB RAM
Graphics: NVIDIA® GeForce® GT 450 1GB/ ATI® Radeon™ HD 7770 1 GB or better
DirectX: Version 11
Network: Broadband Internet connection
Storage: 110 GB of available space
Sound Card: Directx 9.0x
Recommended
Requires a 64-bit processor and operating system
OS: Windows 7 64-bit, Windows 8.1 64-bit, or Windows 10 64-bit
Processor: Intel® Core™ i5-4430 @ 3 GHz/ AMD FX-8370 @ 3.4 GHz or better
Memory: 8 GB RAM
Graphics: NVIDIA® GeForce® GTX 770 2GB/ ATI® Radeon™ R9 270 2GB or better
DirectX: Version 11
Network: Broadband Internet connection
Storage: 110 GB of available space
Sound Card: Directx 9.0c
Run a Clean Boot
You can run a clean boot to ensure that no third-party software is interfering with the game's processes. It will also ensure that no extra resources are being used by the system. You can do that by:
Press Windows Key + R
Search MSConfig
Go to the Services tab
Click on Hide all Microsoft services box
Click on the Startup tab
Open Task Manager
Disable the unused tasks
Restart the system
Update the Graphics Card Driver
If you are running the game on an outdated GPU driver, it will lead to the game crashing at startup. Update both the GPU and sound drivers if they require additional updates besides the Windows update. The game will run smoothly and hopefully crash-free with updated drivers. Both Nvidia's latest drivers and AMD's latest drivers can be found on their official websites.
Update DirectX
DirectX installation can cause a lot of games to crash on startup and NBA 2K23 is no exception. If the game is crashing on startup, you need to update DirectX to the latest version.
Run NBA 2K23 as an administrator
Alternatively, you can also try running NBA 2K23 in admin mode. To run NBA 2K23 as administrator, do the following steps.
Right-click on NBA 2K23 .exe file.
Select Properties.
Select the Compatibility tab.
Check the "Run this software as an administrator checkbox".
Save your changes.
Switch from Full-Screen to Windowed mode
Perhaps, your system is not that powerful to run the game in full-screen mode. So, try changing the display mode to Windowed. After that, you can also try optimizing the game specifically for Windowed mode via your graphics driver settings – if those options are available.
You can switch the display mode by the following steps.
Go to Settings from the main menu.
Select Graphics.
Select Basic.
Change the Display Mode to Windowed.
Save
If you are unable to launch the game, then you can do the same without launching the game.
Right-click NBA 2K23 .exe file.
Click on Properties.
Go to Shortcut.
Select the Target field.
Append "-w" at the end, after quotation marks.
Save.
Enable Game Mode and GPU Scheduling
In order to increase NBA 2K23 performance, you can also try enabling Game Mode on Windows 10 and 11. It will help in minimizing the background processes so that your NBA 2K23 gets more FPS and better performance.

You can do it by typing "Game Mode" in Windows Search and selecting Game Mode settings. There will be an option to turn on the Game Mode.

Furthermore, you can also enable Hardware Accelerated GPU scheduling to enhance NBA 2K23 graphics performance.
Set Windows System to Best Performance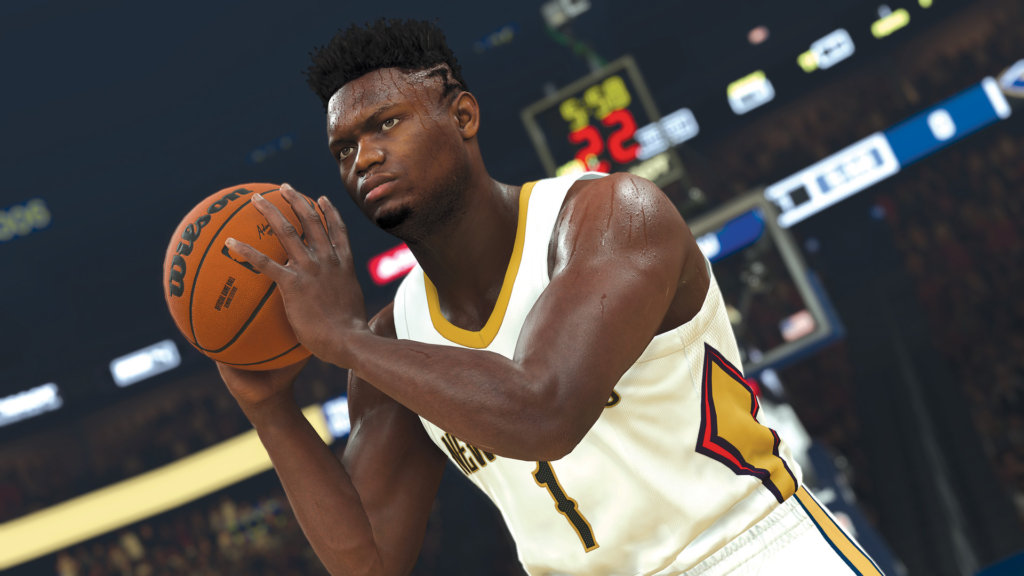 If you're having performance problems with your Windows computer, even if you're not running any high-end applications or games and your hardware configuration is sufficient, be sure to set the Windows system to Best Performance mode by disabling any additional features or aesthetic enhancements. To do so, follow these steps:
Type Performance in Windows Search
Select Adjust the appearance and performance of Windows
Select the Adjust for the best performance option
Save
It should be noted that enabling the best performance option will lower the graphical quality of the system UI, alter the UI elements, and even modify the typeface design. But don't be concerned. If it doesn't work, simply return to the prior selection.
Disable Windows Defender or Antivirus
NBA 2K23 can also be crashing due to a restricted firewall. Therefore, you might also want to try temporarily disabling Windows Defender or any Antivirus you might be using. However, it should be noted that disabling protection in Windows could be a security threat. Alternatively, you can whitelist NBA 2K23 in the Defender to potentially avoid having crashing and freezing issues.
Verify Files Integrity
Let's not give up yet! If you have had no luck in solving NBA 2K23 crashing issue, give a shot at verifying the files' integrity. Here's how you can verify game files in Epic Games Launcher. Wait until the verification completes and relaunch the game to check if it still crashes at launch.
We hope this guide was helpful in resolving NBA 2K23 crashing and a black screen issue. The game is fairly new, so, if you have issues related to its low FPS and stuttering we have guides to help you resolve them as well. For more guides and fixes for NBA 2K23 or other games keep following Retrology.