Elden Ring was one of our top anticipated games of February 2022. It is absolutely note-worthy that the game has a 10/10 rating on multiple platforms. Directed by none other than Hidetaka Miyazaki, the game was made in collaboration with the renowned fantasy novelist George R. R. Martin. Available for Microsoft Windows, PlayStation 4, PlayStation 5, Xbox One and Xbox Series X/S, the game was released on 25th February 2022 and features both single-player and multiplayer modes. Previously we have covered plenty of interesting guides like how to summon torrent in Elden Ring and how long is Elden Ring to finish. Now, let's get to the point that how to find the Colossal Sword, Zweihander in Elden Ring.
If you are looking for a good weapon in Elden Ring you can never go wrong with the Zweihander. You will need about 19 strength to wield but first, you need to know where to get the Zweihander.
How to get Zweihander in Elden Ring?
You can get the Zweihander pretty early on in the game. You do not need to beat any bosses or fight hard battles to obtain it. The sword needs to be bought, so, just make sure you have the required amount of Runes which is the main currency in Elden Ring.
Where to buy Zweihander in Elden Ring?
First of all, go South-West of Limgrave.
Go all the way to the bottom corner.
Players will see a merchant's shack in that corner.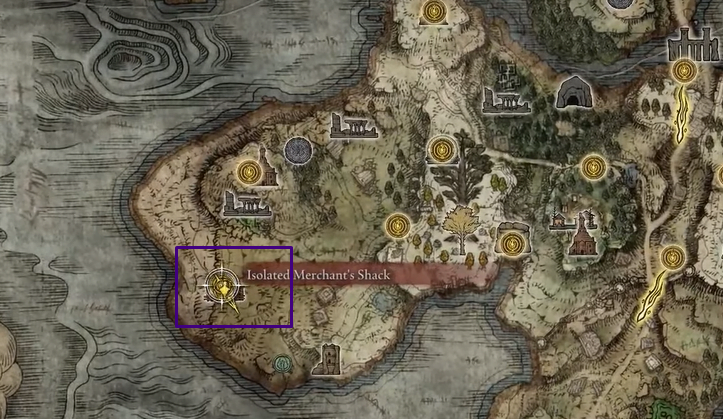 It is called the Isolated Merchant's shack as shown in the map above.
You can buy the Zweihander here for 3,500 Runes.
We hope that this guide will help you find the Zweihander in Elden Ring. We cover plenty of guides and fixes as well so be sure to check those out. For content like this keep following Retrology.