Tiny Tina's Wonderlands is a first-person shooting game with the theme of adventure. It is a quite fun game to play where you can equip yourself with different items, guns, and armor suiting your liking. All of these are needed to make the best build possible for your personal playing style. The items you need can be obtained in several ways but today our focus is on the legendary amulet; The Protagonizer location in Tiny Tina: Molten Mirrors DLC.
Amulets are a form of equipment made specifically made by Vatu in Tiny Tina's Wonderlands games. After finishing the quest of "Emotion of the Ocean", the ability to equip amulets is enabled. The amulets help you increase your skills and if you equip them with a compatible build, they can do wonders.
The Protagonizer: Legendary amulet
The Protagonizer is a legendary amulet designed by Vatu that can be obtained by purchasing the Molten Mirrors DLC. This amulet's unique feature is to boost the:
Ability Critical Hit Probability
Ability Critical Damage by 2% each point
Ability Critical Damage by 1% per point in Attunement
Players can equip amulets to increase their damage and class-based stats. While stats are always random, owning the correct amulet is an additional option to boost your character builds. The Protagonizer boosts your crucial stats in all the above situations.
How to get the Protagonizer?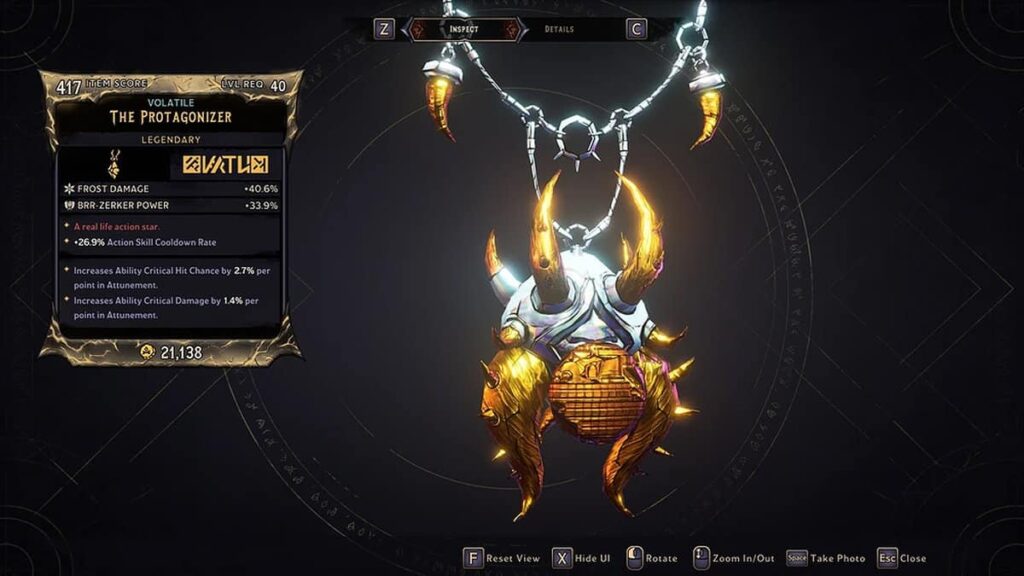 Get Molten Mirrors DLC
You must own the Molten Mirrors DLC to use the Protagonizer. The amulet is specific to the DLC and you will only be able to loot it randomly if you have the Molten Mirrors DLC. You can obtain the legendary amulet from the Wheel of Fate after defeating Fyodor, the Soul Warden, in addition to looting the Protagonizer as a world drop.
Defeating Fyodor
By beating Fyodor, you can obtain more than just the Protagonizer. The fight acts as a progression barrier, preventing access to a number of legendary items added to the DLC. After defeating Fyodor, you can get Fealty Oath, a legendary ring that enhances your total damage and damage-affecting stats. After defeating Fyodor, you can go to the Wheel of fate and try your luck there.
Wheel of Fate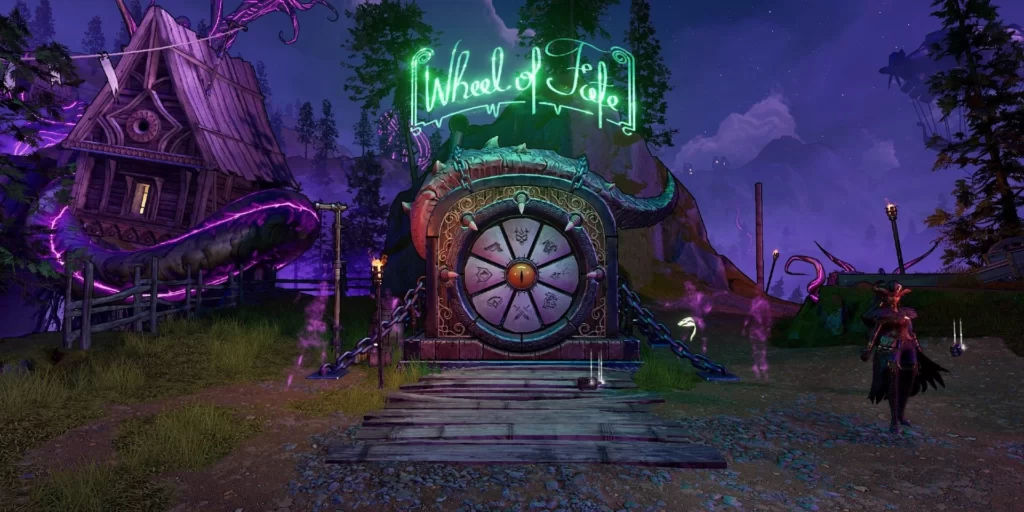 The wheel of fate is precisely what it sounds like. There are several options and you can get one of the items by chance on it. One of the items is The Protagonizer and you can get it if your luck is on your side. You need 25 souls to gamble once here.
After all that, keep in mind that everything is on luck so even if you reach the Protagonizer Location in Tiny Tina: Molten Mirrors, you have to play on luck.
For more guides and updates, do keep following our guides section for help on different games. For further news, check our website Retrology.net.