Overwatch 2 has new heroes like Junker Queen and many fresh changes in the legends like Moira. If you haven't met her yet, then I will make sure you know her well. Here, I have gathered all the information on Overwatch 2 Moira. Let's begin with her introduction moving to her abilities and strengths.
Overwatch 2: Moira
As we know about the gameplay of Overwatch, you have to build a team from three categories, Tank, DPS, and Support. You may or may not agree with me about the importance of having a reliable Support member. But now, the team count is dropped from six to five. You should consider Moira as a strong candidate for this position. And here's why.
A Support member is crucial for the health of the teammates in fights. As they are responsible for backup up their health while they fight. And also be ready as a standby warrior. She has amazing healing powers. And she is excellent at picking weak targets.
Moreover, her look is enhanced too. Her armor is modified with a few tweaks. And the evil-looking purple color is just perfect for her personality.
Moira Abilities and Weapons
Even with limited resources to boost her healing powers, she's pretty good at healing powers. Here are the elaborated facts about Moira's abilities and weapons. Let's start with abilities first.
Biotic Orb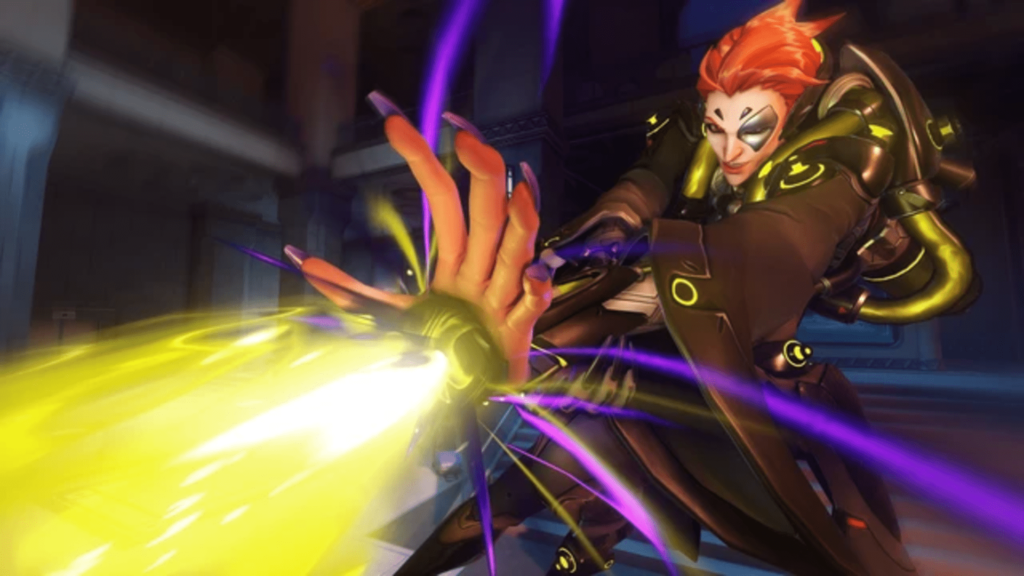 This dual effect ability works according to the surroundings. With a well-placed ricochet shot, you can either heal or damage. It's a bouncing sphere that boosts the health of her teammates by healing them. Or provide damage to the foes around her to maximum destruction.
The best tip for a perfect shot is to use it in direct alignment with the target. As it doesn't deflect around on objects that aren't going to be affected by it. Luckily, it has a good long run and cooldown timing is of 6 seconds. And can provide sufficient healing or damage from a distance.
Fade
Fade is the power that is just like its name. She can fade away or disappear to protect herself. It has a cooldown of 6 seconds. But she can't use any of her abilities while using Fade. It's also best if she needs to relocate or wipe off the negative effects from other weapons.
Let's begin with weapons now.
Coalescence as Ultimate
Coalescence is her real Ultimate. As this biotic energy beam can potentially damage her enemies and heal her allies within the range of 30m. It can work continuously for 8 seconds if isn't disturbed. The powerful beam can piece shields and barriers like Zarya's energy shield. And provide lethal damage to the foes behind it.
It gives a good speed and boosts Health. But like Fade while using Coalescence, you can't use any other ability. My recommendation is to use Biotic Orb just before you throw Coalescence as it will maximize Moira's kit.
Biotic Grasp as Main Weapon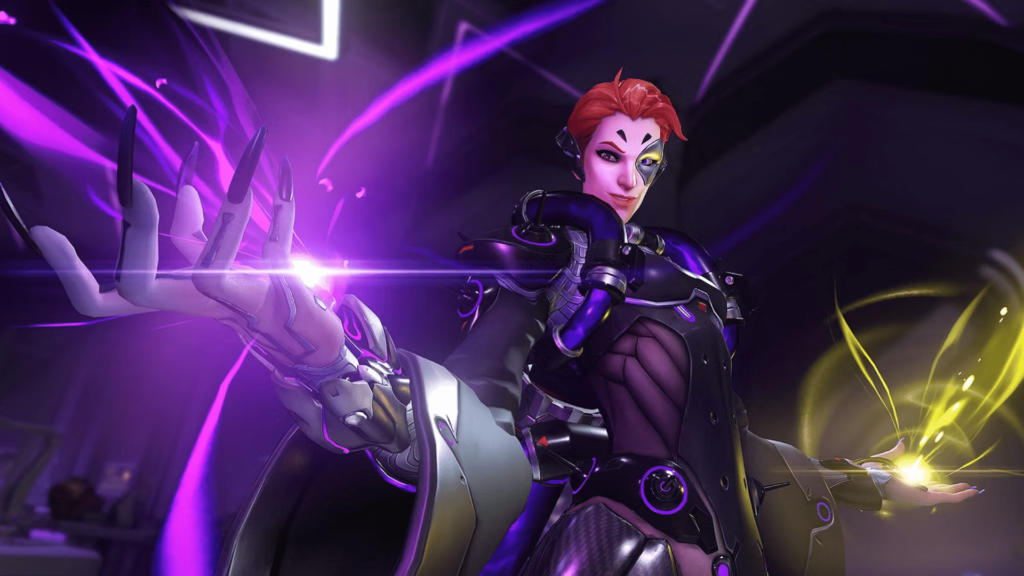 Moira's nails determine the powers he will be using. Purple is for the open fire at foes. And yellow is for healing her fellows. Her hand is the source of Moira's main weapon. Her Health can drop drastically by using her powers. But it rejuvenates quickly as it provides damage by her Biotic Grasp. It has a long range so it can cover a good number of characters around her.
Best Strategies for Moira in Overwatch 2
It's best to keep Moira on your team as she's great at both healing and damaging powers. But using her Biotic Grasp and Biotic Orb will boost her survivability in the game. Moira has a low HP so it's best to use the Fade as a last resort in dangerous situations.
In the end, Overwatch 2 Moira is a great team support member. And possess great powers. It's better to have on your team. To know about How to Unlock Sojourn's Cute and Pixel Sprays in Overwatch 2 or for more guides, keep following Retrology.