Elden Ring offers numerous weapons for players to try out throughout the game, however, out of all Rivers of Blood Katana is undeniably one of the most popular weapons in Elden Ring. This wild weapon is ideal for players who love bleed damage because this katana not only makes normal enemies but also bosses bleed fountains of blood. Here we have a complete Elden Ring rivers of blood katana guide where we will discuss how you can get it and some of its perks as well.
However, before that you might also want to check out:
That said, now without any further ado, let's jump right into it.
Rivers of Blood Katana: Guide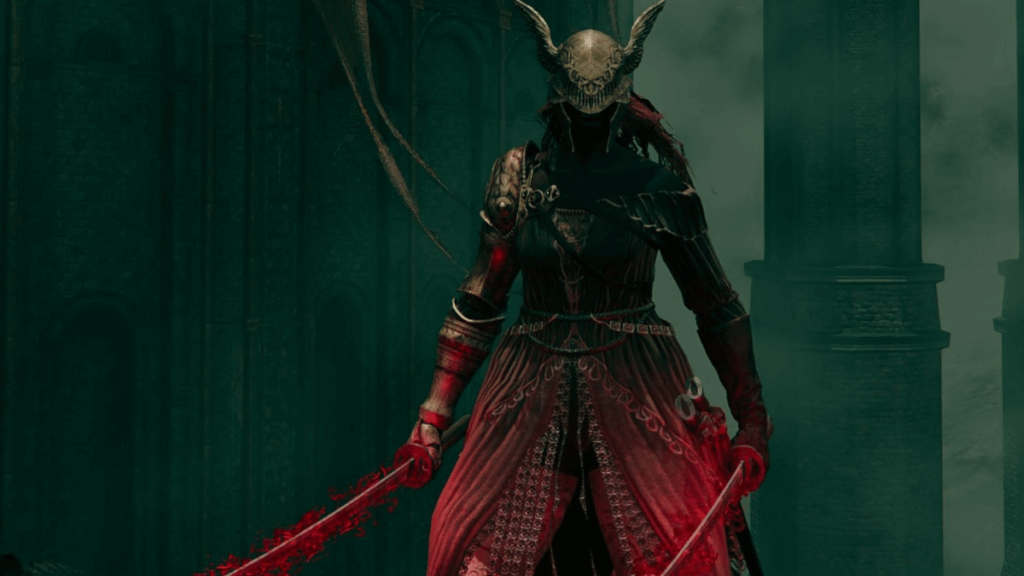 Perks
Being a mid-range weapon rivers of blood katana is capable of both pierce and slash attacks. The weapon scales largely with Strength, Dexterity, and Arcane.
Requires: 12 strength, 19 dexterity, 20 arcane
Damage type: Slash/Pierce
Scaling: Strength E, dexterity D, arcane D
Unique Skill: Corpse Piler
Passive: Blood loss buildup (50)
Attack
Physical: 76
Magic: 0
Fire: 76
Light: 0
Holy: 0
Critical: 100
Guard
Physical: 36
Magic: 27
Fire: 62
Light: 40
Holy: 33
Boost: 31
With the bleed passive, you'll be able to drain enemies' health more and more over time with each successive hit, making even the toughest foes a piece of cake. Corse Piler, a specific ability found only on Rivers of Blood's weapon and not on any other in the game, is what makes this weapon particularly well-liked.
Rivers of Blood is not a beginner-friendly katana and you will have to progress a lot further into the game to get your hands on this one.
For now, you can use all other swords and katanas to fulfill the need. Nevertheless, players who are a bit more advanced will have to defeat a boss at the mountain tops of the Giants to get this weapon. Here's everything you need to know about the location and how to defeat the boss.
Location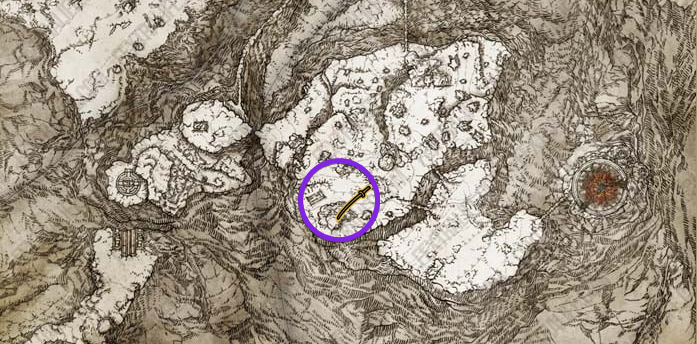 Make your way to the Mountain tops of the Giants and to the Royal Capital region past Leyndell. Here you will encounter Okina, a swordsman from the Land of Reeds, holding the majestic rivers of blood katana. Okina will attack you as soon as you get close to the Church of Repose, which is located far south of Castle Sol.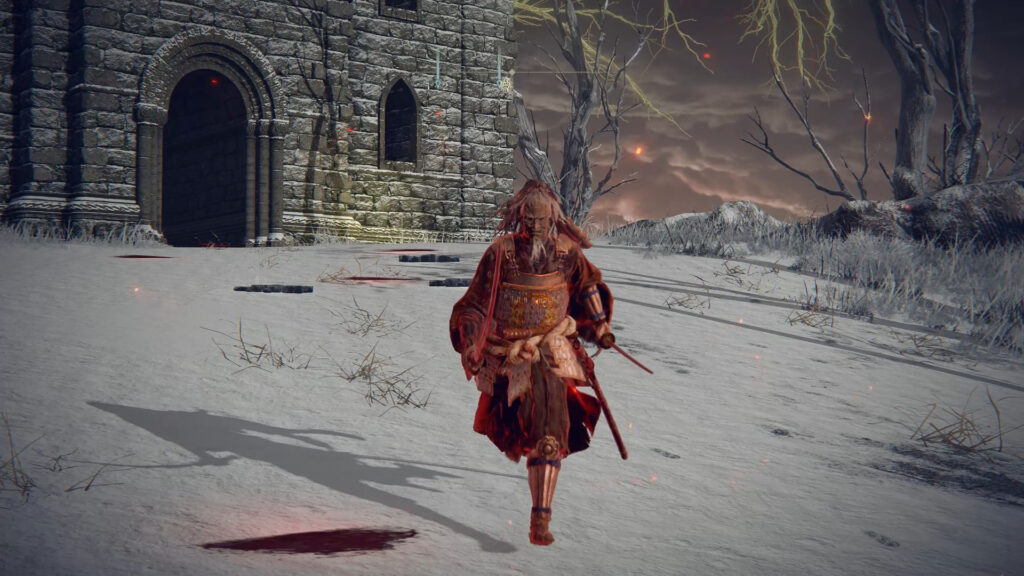 Make sure that you're prepared well because Okina won't let you defeat him that easily, after all, he's in the possession of a weapon that we all consider "IDEAL". One hit from the rivers of blood will deliver heavy damage and will make you bleed more than you can expect. So make sure that you always keep a distance and avoid getting hit by the katana, use long-range attacks to maintain that distance, and most importantly, be patient.
Once you have successfully defeated Okina, congratulation the rivers of blood katana is now all yours.
Note: If you have already killed the boss Fire Giant, then unfortunately you won't be able to encounter Okina in the current playthrough.
Build
Having a nice build with rivers of blood katana is like a cherry on top. Here we have a balanced build that works too well with this majestic weapon.
Off-hand weapon: Dragon Communion Seal, Nagakiba katana
Armor: White Mask
Talismans: Lord of Blood's Exultation, Winged Sword Insignia
That takes us to the end of 'Elden Ring Rivers of Blood Katana Guide'. Let us know in the comment section below how was your experience with Rivers of Blood Katana. To know about the Top 10 Hardest Bosses In Elden Ring or for more guides, keep following Retrology.