Elden Ring's Golden Vow (Spell) is an incantation. Golden Vow offers a buff that raises your character's attack and defense as well as that of friends. It is effective for 80 seconds.
Golden Vow, one of the greatest PvE incantations in Elden Ring, is reasonably priced and automatically increases damage and protection for 80 seconds. Even though Golden Vow's cast time isn't the quickest, it is shorter than other boost Incantations, making it helpful across the Lands Between. You can even use Gurranq, the Beast Clergyman's Beastial Incantations from feeding Deathroot to him.
This Elden Ring guide explains how to locate Golden Vow and how to use it.
Where to Find the Golden Vow in Elden Ring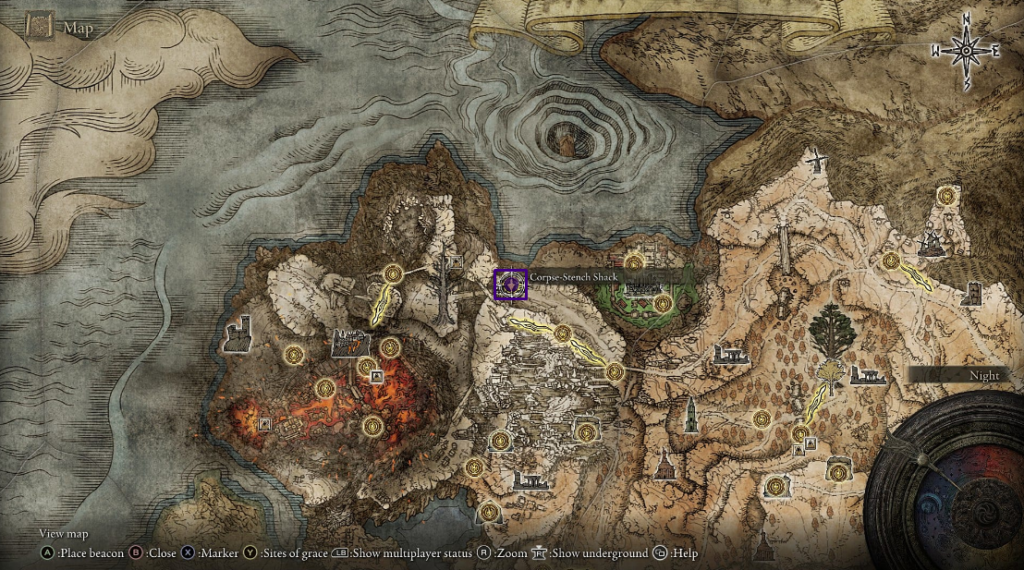 The Golden Vow Incantation can be found shortly after crossing the bridge in the northwest corner of the Altus Plateau to reach Mt. Gelmir. Continue on through the army camp with the iron virgin and the Bridge of Injustice Site of Grace.
Follow the route that descends more into the mountainside to the north. On your right, there is a little building known as the Corpse-Stench Shack.
When you approach the shack while riding Torrent, Anastasia, Tarnished-Eater, will instantly cause you to dismount and attack you. She has a deadly meat cleaver that swings. If you defeat her, a run-down shack will be yours to use as you like. The Golden Vow is held by the dead in the Corpse-Stench Shack.
You probably can't use this Incantation right away unless you're already using a Faith construct. Golden Vow costs 25 Faith even to cast, but the 15% PvE damage bonus and 10% PvE damage resistance improvement make the cost well worth it.
Almost every Incantation received a buff with patch 1.04, whether it be to its cast time, recovery time, or even damage. Nearly all of the dragon breath incantations are also fairly stat-cheap, and many of the ones that heal you or increase your stats only cost 25 Faith to perform.
Golden Vow's effectiveness in PvP is reduced by half, making both buffs less useful. Grant Me Strength Incarnation still lasts for 80 seconds and stacks with the bonuses it bestows. Any other spell that reduces damage, such as Barrier of Gold, is overwritten by it. There are more effective defensive options than Golden Vow because the magic of all kinds is currently quite potent in PvP, especially after 1.04.
You shouldn't be discouraged from using Golden Vow in practically every boss battle, though. To increase damage and mitigation potential, combine it with spells like Blessings Boon, Flame, Grant Me Strength, and the weapon buff you choose.
There are numerous other tips and tricks, weapon and map locations, and more on our Elden Ring guides at Retrology.