We have made the best Elden Ring hybrid Dex/Int builds in this guide. You will be able to cast your strongest spells swiftly and deal the greatest damage possible with the help of these builds. In this guide, we have focused on the Prisoner and Astrologer Dex/Int Build in Elden Ring.
Best Weapons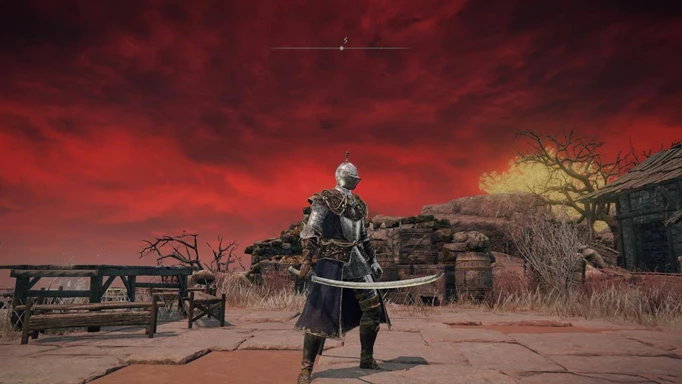 The Prisoner Dex/Int build's goal is to give you a potent mix of melee and magical damage. You may take on other players in PvP mode and beat any boss in the game with the aid of this build.
You can only use smaller weapons if you have no Strength points.
For two-hand combat, we have decided to use Rogier's Cold Rapier and Glintblade Phalanx. This build benefits greatly from the fact that this rapier scales mostly with Dexterity.
We have decided to use the well-liked Moonveil Katana as your primary weapon for the Astrologer Dex/Int build. This Katana is among the greatest in the game and fits this build wonderfully because it scales with both Dex and Int.
We chose the Wing of Astel as your secondary weapon. Without using any FP, you can shoot magic attacks with this weapon by charging heavy strikes. If the situation calls for it, you will be able to damage targets at a distance with ease.
Best Armor
We have selected various armor components from four armor sets for the Prisoner Dex/Int build that will work for you. These are lightweight yet difficult to find. Some of the components can be swapped out for ones you already own.
Your head, chest, arms, and legs will all be shielded by the Banished Knight Helm, the White Reed Armor, the Guardian Bracers, and the Bloodhound Knight Greaves. Each of these pieces of armor will increase your defense in different ways.
The Spellblade Set is the one we have selected for the Astrologer Dex/Int build. Your Wing of Astel weapon's damage will increase thanks to this armor set, which also offers respectable protection.
Best Talismans
We have selected Erdtree's Favor, Green Turtle, Spear Talisman, and Crimson Amber Medallion as the talismans for the Prisoner Dex/Int combo. These talismans primarily concentrate on speeding up the recovery of your health and stamina. The Spear Talisman, which enhances thrust weapon counterattack attacks, stands out as the sole exception.
Your maximum HP, stamina, and equip load will all increase thanks to Erdtree's Favor; the Green Turtle Talisman will speed up your stamina regeneration, and the Crimson Amber Medallion will boost your maximum HP even more.
The talismans we have selected for the Astrologer Dex/Int build are the Shard of Alexander, Radagon Icon, Moon of Nokstella, and Graven Mass Talisman.
Your Moonveil Katana will receive a significant damage boost from Shard of Alexander. Your spells' casting times will be significantly shortened by the Radagon Icon, and all sorceries will deal 8% more raw damage thanks to the Graven Mass Talisman.
Last but not least, Moon of Nokstella will grant you two additional memory slots for your spells, enabling you to expand the build with more spells.
Best Spells
Glintblade Phalanx is the spell you require for the Prisoner Dex/Int build. The Glintblade Phalanx spell allows you to quickly approach your opponents and deal a quick melee blow by conjuring a defensive arc of magical glintblades.
Rennala's Full Moon and Stars of Ruin are the spells you need for the Astrologer Dex/Int build.
Full Moon from Rennala is a fantastic AoE assault spell that provides excellent debuffs to targets. When facing evasive opponents, Stars of Ruin's comets that track the target are incredibly helpful.
Best Items
A Spirit Ash is the only component you need for both builds. We have left it up to you to determine whatever Spirit Ash you want. Any of your upgraded spirits with a large health bar are usable.
That's all for this guide. Hope this was helpful in making your Elden Ring Dex/Int build. For more guides, tips/tricks, and help in beating the game, bookmark Retrology.