Dying Light 2 is a survival horror game climbing the ranks of becoming one of the most popular games released this month. With rewarding gameplay and plenty of achievements to unlock the game knows how to get its players hooked. We have already covered similar location guides on Dying Light with locations of all GRE Quarantine Inhibitors, all Facility Station, all Windmill,  all GRE Anomalies, and all Bandit Camp. These guides tell you locations of places you can get the collectibles at and unlock various achievements and trophies. In this guide, we will tell you how to unlock the Tube Map Trophy Achievement in Dying Light 2 by going to all the Metro Station Locations in the game.
There are a total of nine Metro Stations in Dying Light 2. You can turn these stations into safe zones and after finding them all you unlock the Tube Map Achievement.
You will find nine collectibles in nine Metro Stations. You can go back to them after finishing the story in the free roam. Metro Stations are not only safe zones but also fast travel points in Dying Light 2. You have to go to the Metro to restore the power. There will be restricted areas and chemical-infected areas in the stations so you should go inside at night when there are fewer enemies to tackle. There's usually a door you have to lockpick, a switch to hit before going down the elevator shaft, before going in the basement to turn on the generators in the basement. Once the power is restored you can collect the collectible at the end.
All Metro Station Locations in Dying Light 2 are:
Metro #1: The Holy Trinity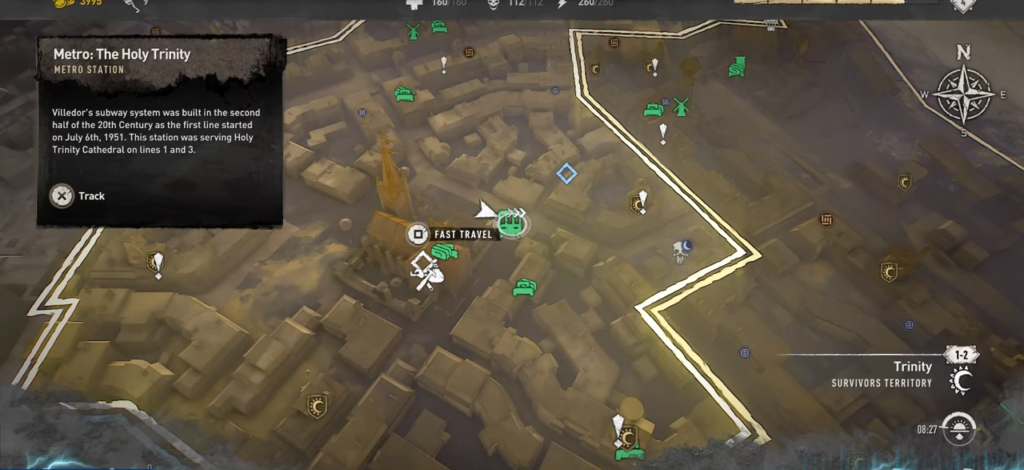 Metro: The Holy Trinity is automatically unlocked by completing the 10th main story quest "Let's Waltz".
Metro #2: Hayward Square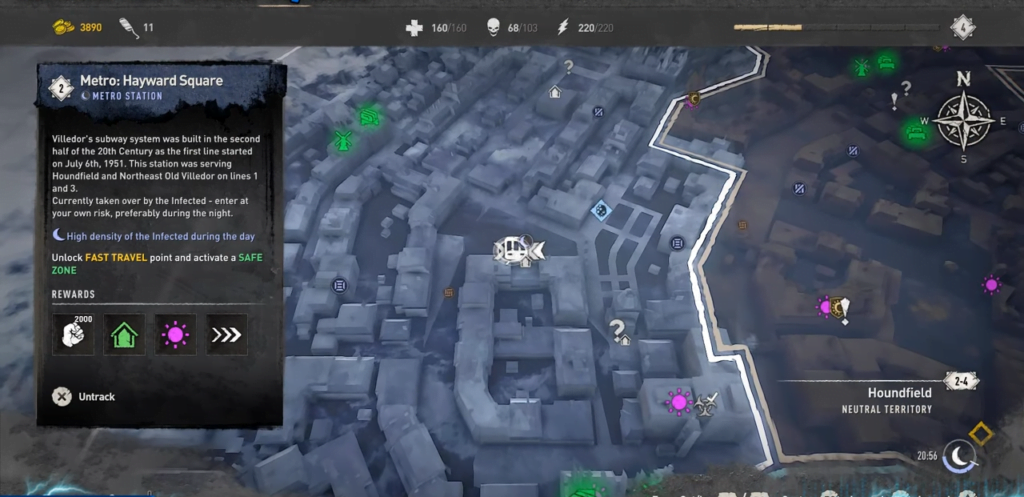 Metro: Hayward Square is located in Houndfield.
Metro #3: Downtown Court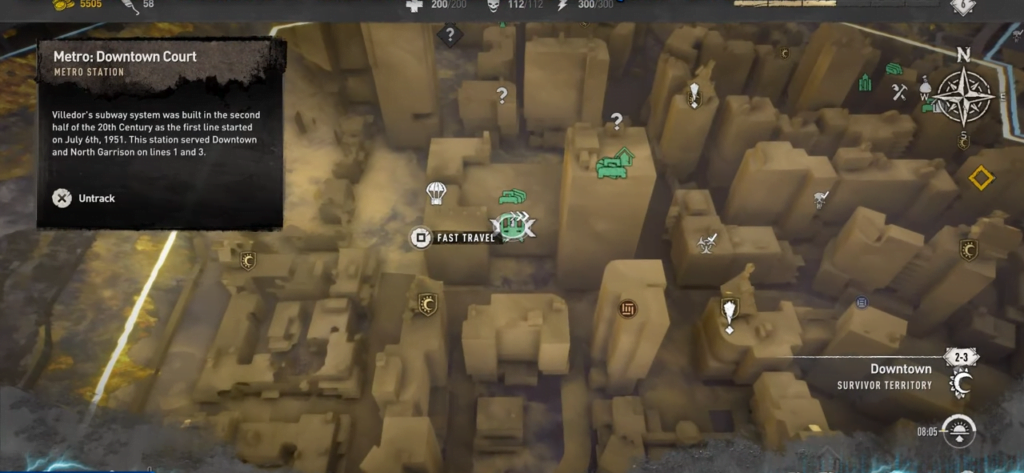 Metro: Downtown Court is located in Downtown. You can check in the image above where exactly is the station.
Metro #4: Waterside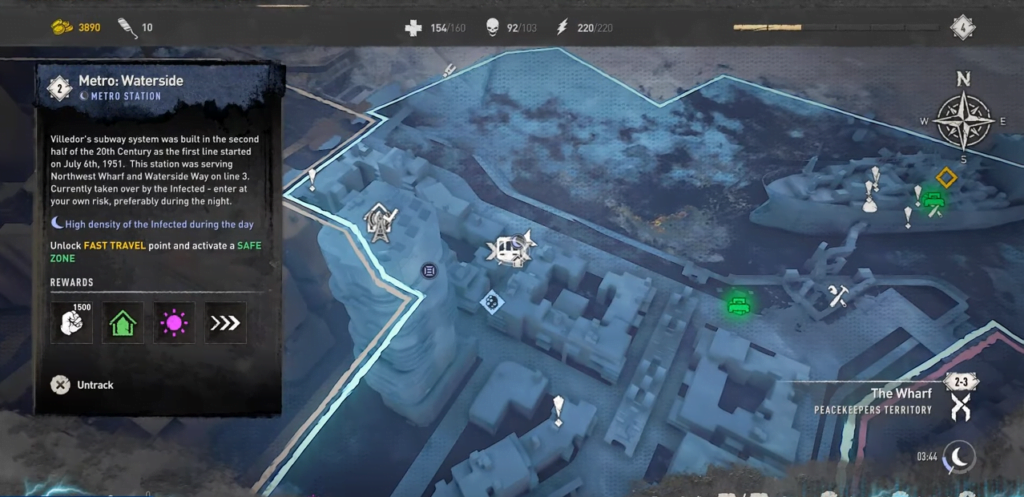 Metro: Waterside is located in The Warf.
Metro #5: Newalls Crossing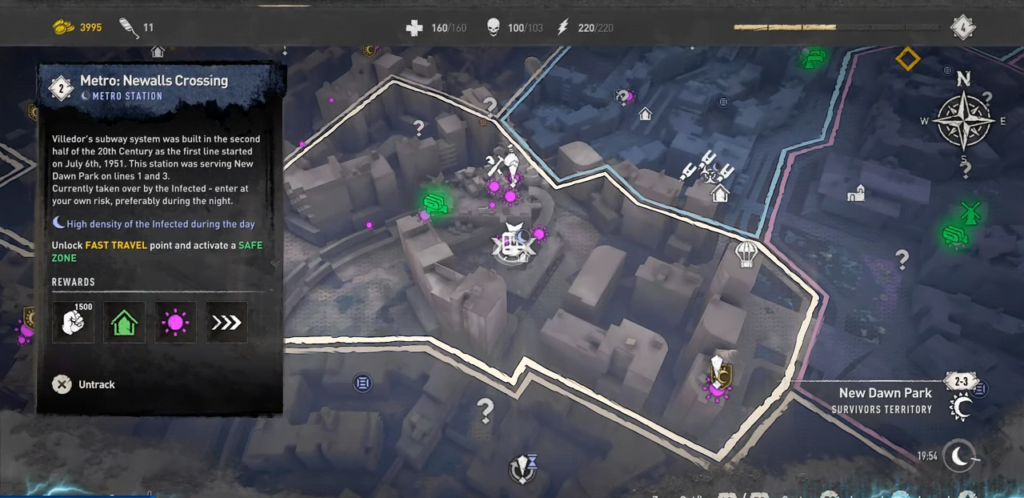 Metro: Newalls Crossing is located in New Dawn Park.
Metro #6: VNC Tower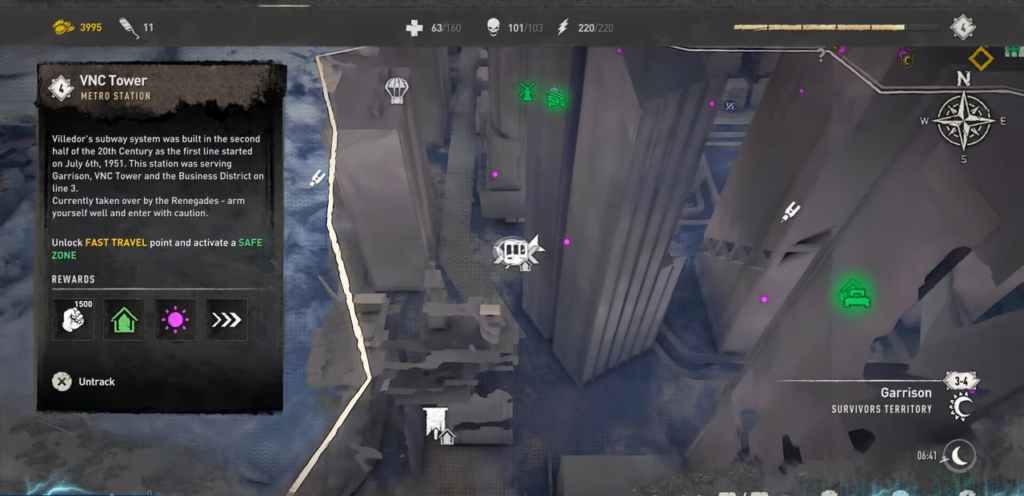 Metro: VNC Tower is located in Garrison.
Metro #7: King William Bridge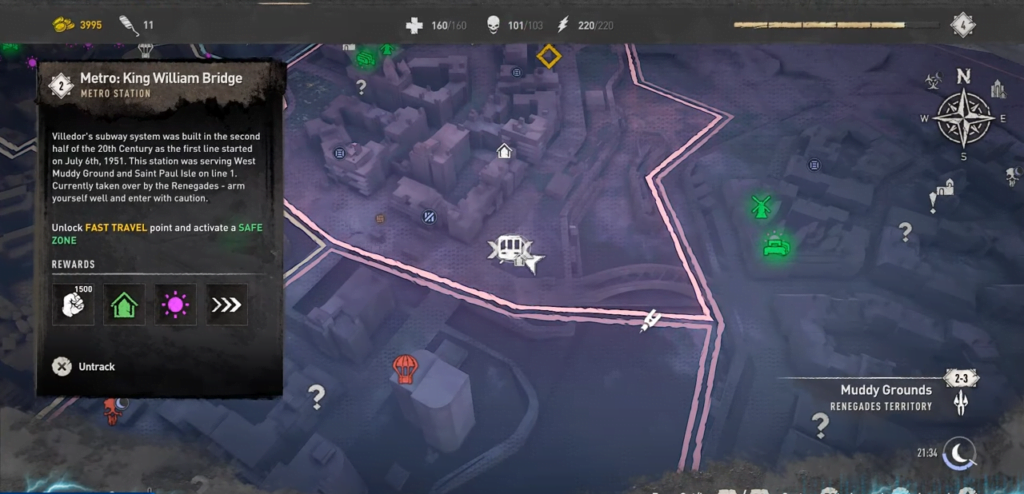 Metro: King William Bridge is in Muddy Grounds.
Metro #8: Cathedral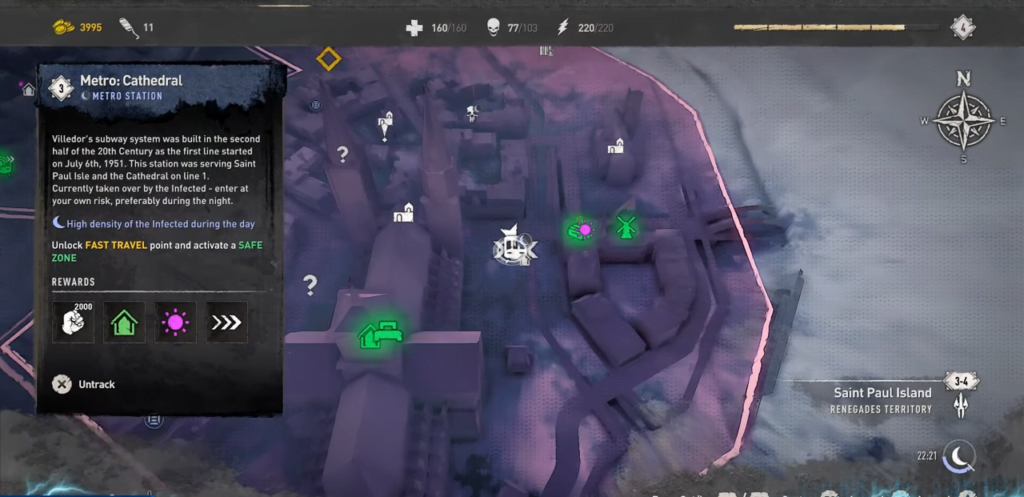 Metro: Cathedral is on Saint Paul Island.
Metro #9: South Loop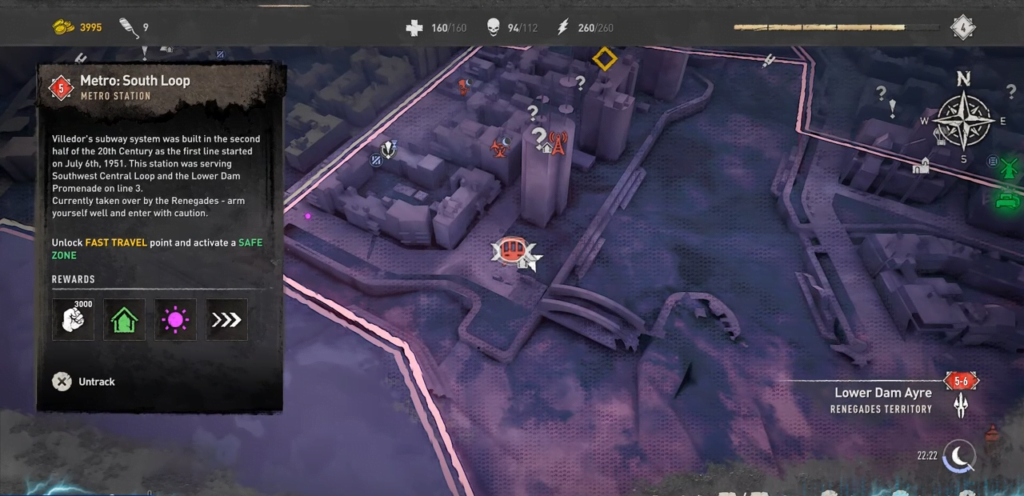 Metro: South Loop is in the Lower Dam Ayre.
Hope this guide was helpful in finding Metro Station Locations in Dying Light 2.