Dying Light 2 is a post-apocalyptic game where the protagonist Aiden Caidwall has set out to look for his lost sister, Mia. The journey is not as easy as it sounds as he will face many dangers up ahead. The gameplay of Dying Light 2 is a fun and adventurous one. With plenty of exploration and useful material around every corner, this game rewards the players for paying attention. One such item that is very helpful in the gameplay is Inhibitors. They are medications that block infection. It is a crucial resource and is easy to come by in the game.
There are a total of 6 GRE Quarantine Buildings with inhibitors in them. To get the achievement "Can't You Read the Signs?" You have to collect all 24 of the inhibitors in the buildings. You should enter the buildings at night as there are fewer enemies around. The inhibitors are in 3 chests in the building with 1 chest containing 2 of them. All of them are located on different floors of the building. The general layout of all the GRE Quarantine buildings is the same. In this guide, we will help you find all the GRE quarantine inhibitor locations.
General Pathway to follow
In GRE Quarantine Building, the location marked on the map, go down the ladder and then a flight of stairs. After entering the restricted area you can follow the signed marker that tells the location of the first inhibitor.
The second inhibitor is 1 floor downwards. you can reach there by a hole in the floor in one of the rooms. You will get the location of the second inhibitor on the screen. Go to the room where the pointer points to and pick up the second inhibitor.
The third and last chest is 1 more floor downwards. It is located in the room next to the big reactor. It contains 2 inhibitors.
Follow the same path for all buildings to collect the inhibitors.
The locations of the GRE Buildings are given below.
GRE Quarantine Building #1: Center for Stage IV THV Study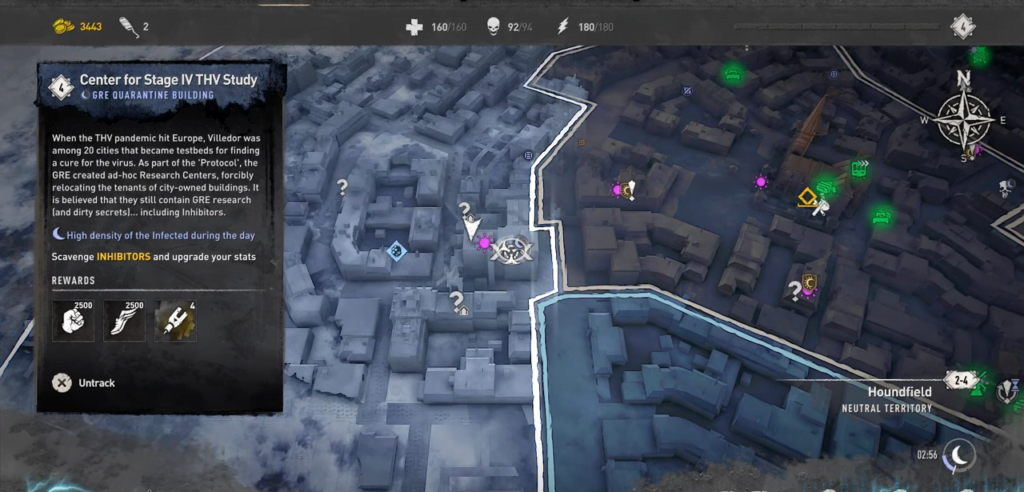 GRE Quarantine Building #2: THV Genomics Center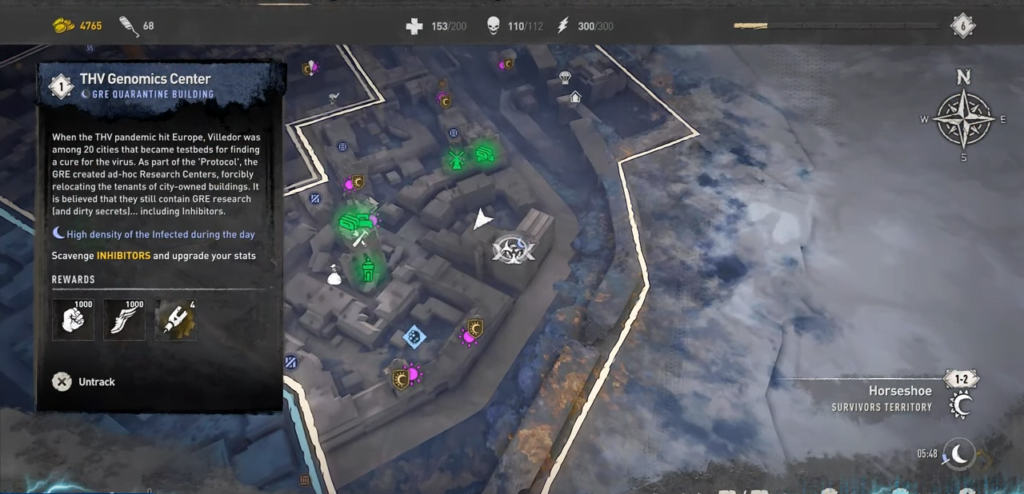 GRE Quarantine Building #3: GRE Vaccine Lab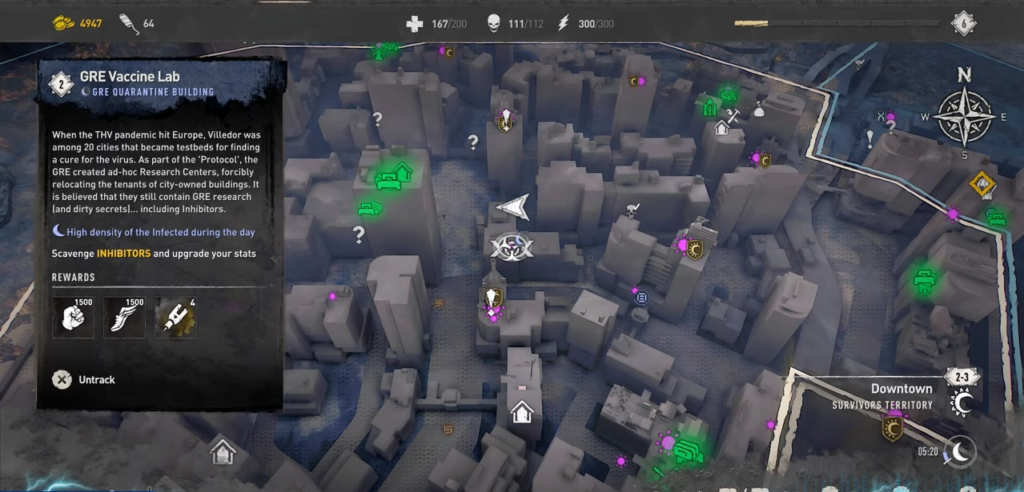 GRE Quarantine Building #4: GRE Experimental Research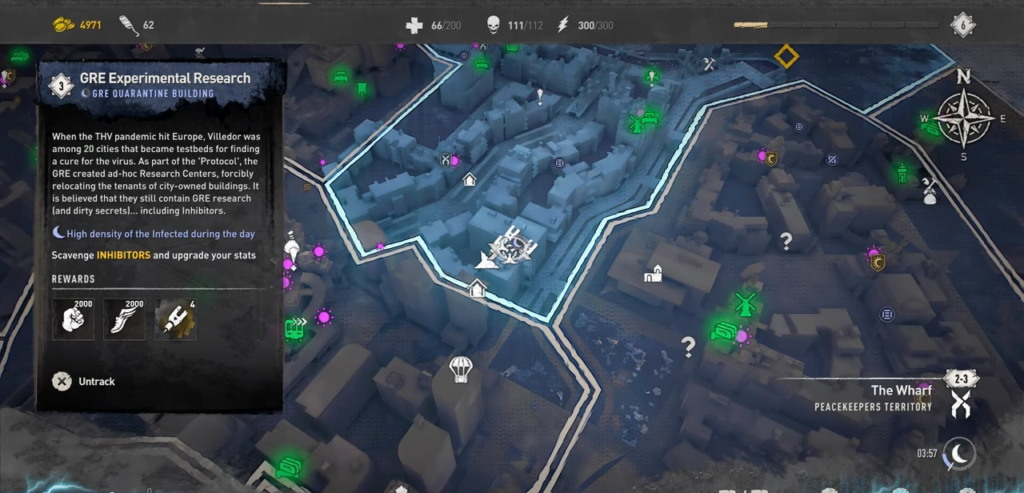 GRE Quarantine Building #5: HV-GenMod Development Center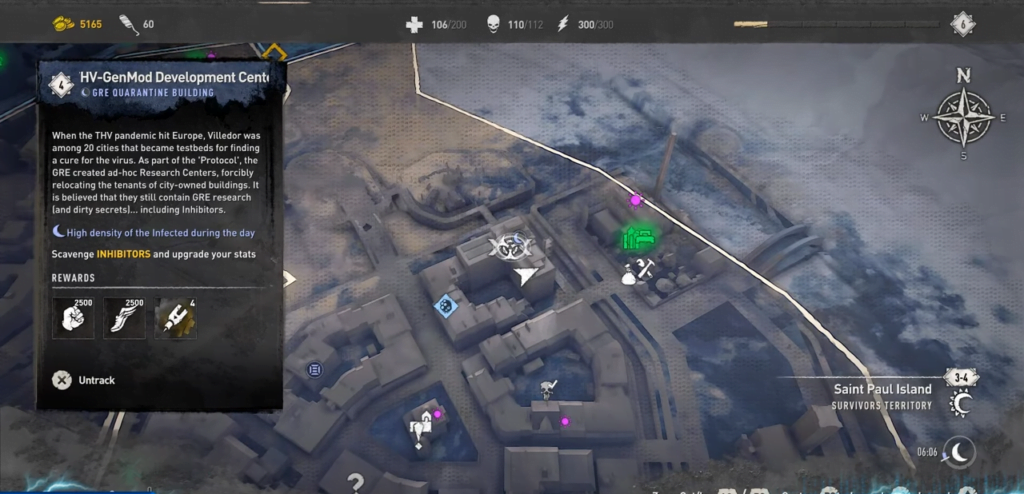 GRE Quarantine Building #6: THV Advanced Care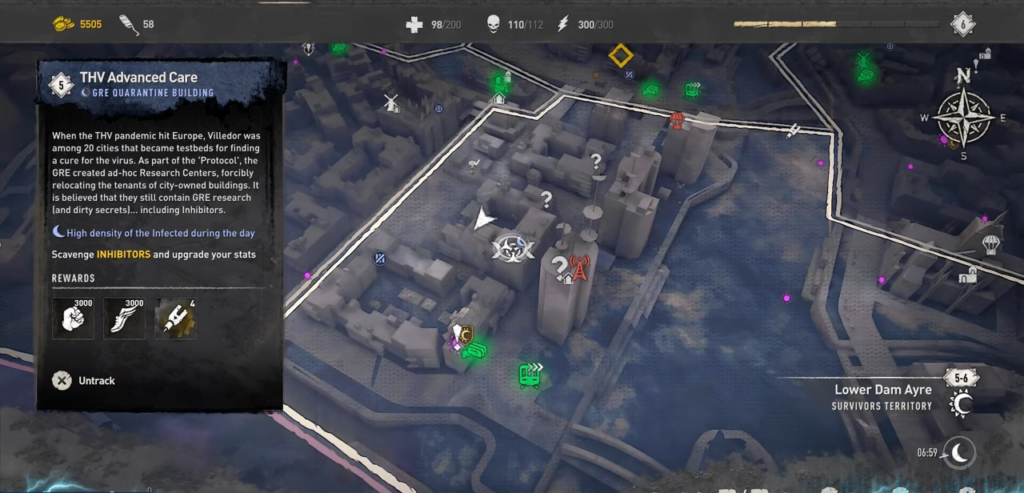 We hope this guide was helpful in finding the GRE Quarantine Inhibitor locations and gathering useful resources for your game. We have also covered guides on Dying Light 2 save file location and about fixing Dying Light 2 low FPS or any other graphics issue, so take a look at those as well.
We cover more similar guides, fixes, and tips on our page so make sure to check Retrology when you find yourself getting stuck somewhere.