Making friends with various characters is one of the simplest methods to obtain important resources, the latest collectibles, and access to many realms in Disney Dreamlight Valley. But for that, you'll have to complete the quests related to the character. For example, a quest with Remy is to make the ratatouille and some other steps that require solving a complex challenge and experimenting with the most recent ingredients. This guide will teach you all you need to know about this quest and how to locate Disney Dreamlight Valley Remy's Recipe Book throughout the game.
Remy's Recipe Book
The quest is named Remy's Recipe Book and you have to do exactly this; search for recipe books. There is a total of three books to be found here. To begin, you must use Mickey's Memory to locate hidden books. There are three secret books to find in all. These are the three location hints.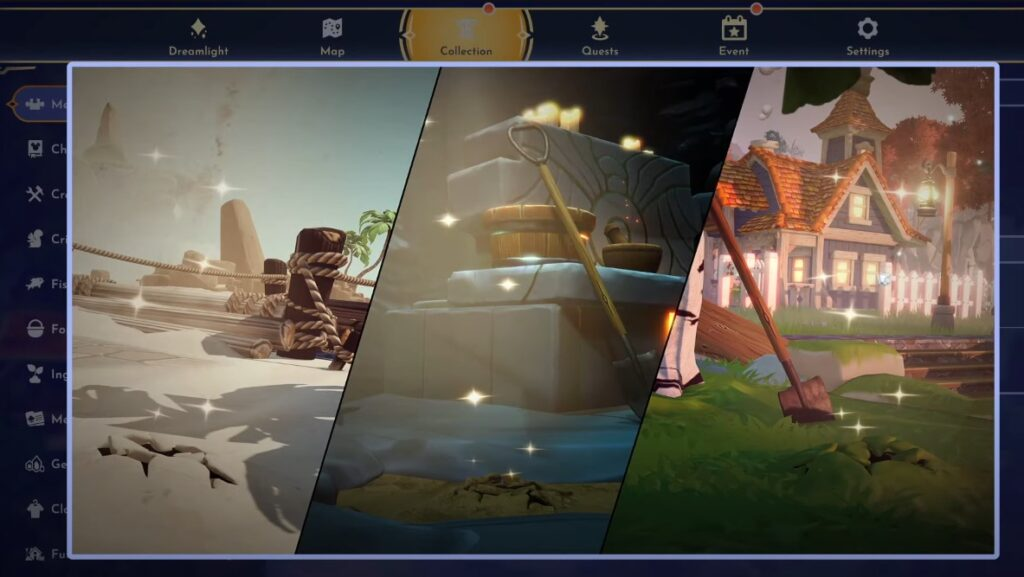 Location # 1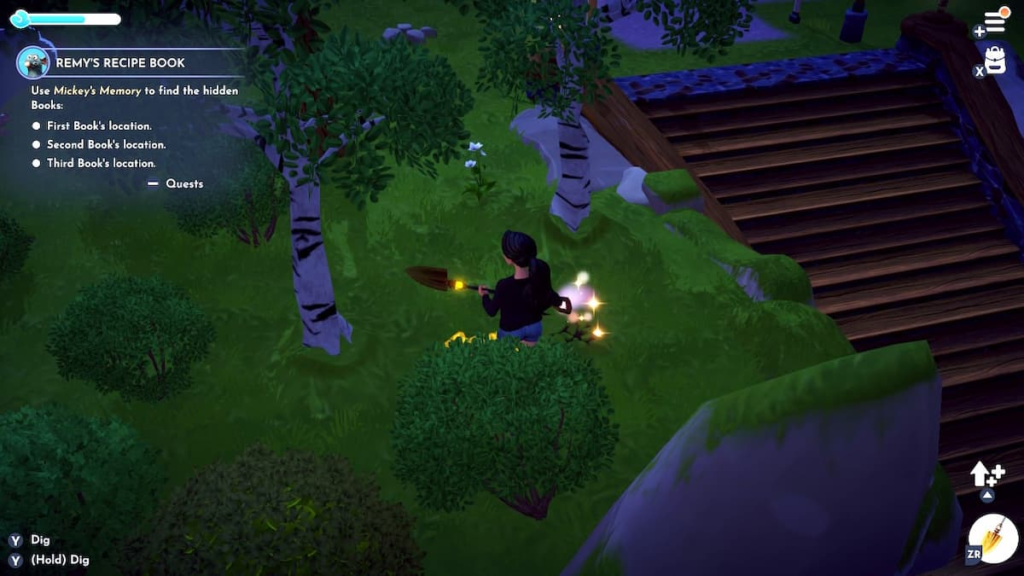 The first book can be found in the tranquil meadows near the stairs leading to Dazzle Valley. The digging site may be found on the left side of the stairs leading from Dazzle Beach to Peaceful Meadow. Continue from Goofy's House to the right side of the Stairs leading to Dazzle Beach. There will be a bright spot on the earth. Equip the Shovel and dig a hole to retrieve the first hidden book.
Location # 2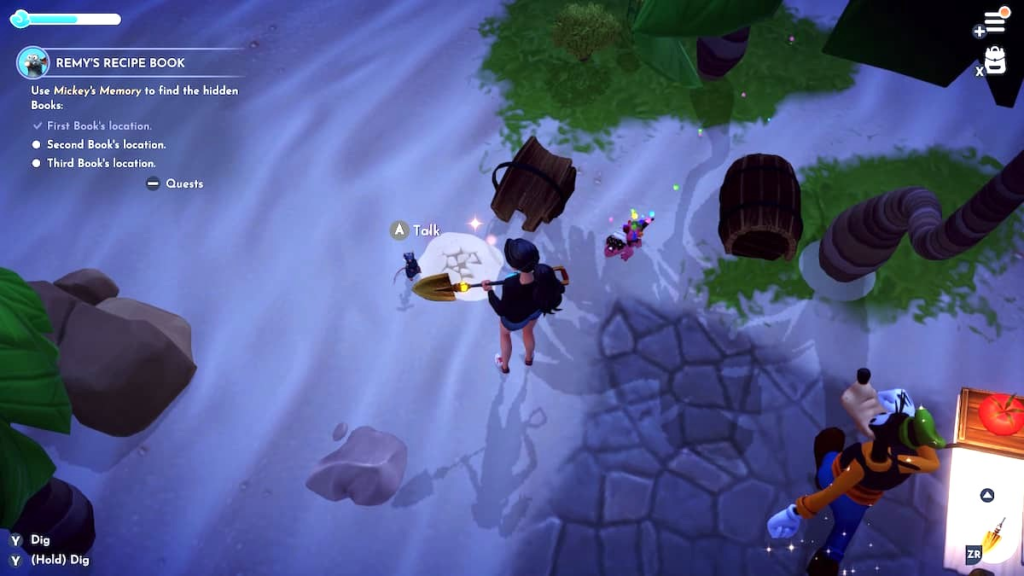 The second location is at Goofy's Stall on Dazzle Beach. On the seashore near the stall, there will be a bright patch. To uncover the second hidden book, equip the Shovel and dig a hole.
Location # 3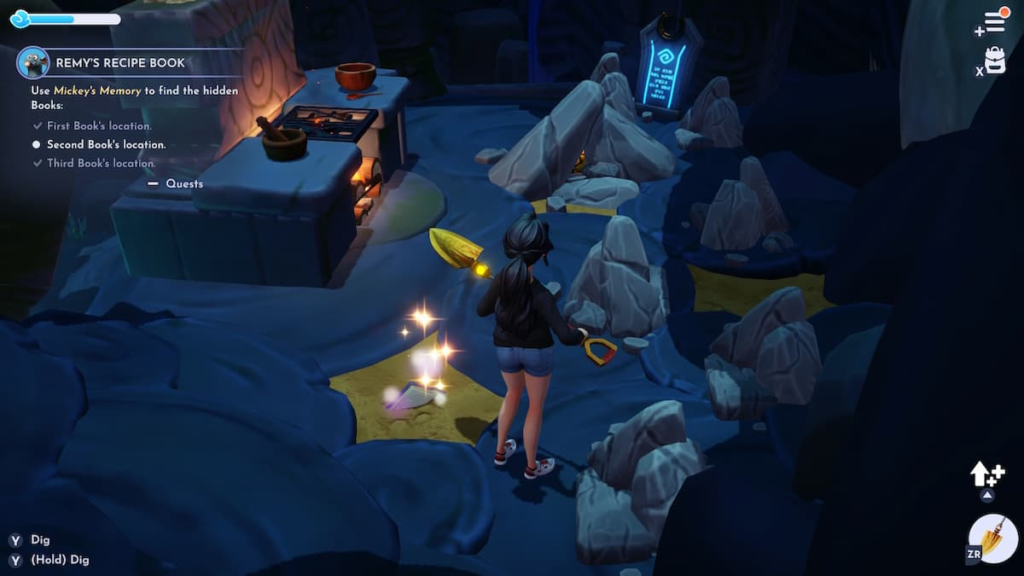 The last book can be found within the cave where Ursula delivered the Crystal Key. You must enter the Mystical cave. Inside the Mystical Cave, travel through both Magic Gates, and there will be a gleaming spot on the ground when you approach the Cooking Pot. To uncover the last hidden book, equip the Shovel and dig a hole. You won't be able to find the second book if you haven't completed Ursula's Crystal Key quest.
Now that you have all the books, you can take them to Remy. This will notify you that the quest is complete, hence finishing the Disney Dreamlight Valley Remy's Recipe Book Quest.
After that, Remy will require your assistance in preparing his famed peanut-based delicacies at his Dreamlight Valley restaurant. You can make two dishes while cooking with Remy: Peanut Butter Sandwich and Peanut Butter Waffles. When this is done, you'll now have the option to make more recipes from the recipe book.
There is another quest for Remy which requires you to make the Ratatouille so if you want help with that, check out this cooking and recipes guide.