The vast lands from Disney Dreamlight Valley have a lot to offer to its players. After the Uncharted Space updates, the players are ready for new and versatile missions. Most of them are quite easy while others are a bit harder. One of the missions is to collect the peppermint Mickey and Minnie Mouse ears. In this guide to Disney Dreamlight Valley Peppermint Mickey Ears about how to collect the special rewards to wear those fancy headbands.
Disney Dreamlight Valley: Peppermint Mickey Ears
This second update on Disney Drealight Valley has new missions and characters. Some of those characters are Buzz and Woody and the Toy Story Realm. There are new updates regarding the progress of the missions. It has a new Star Path and a dedicated host for Festive Dreamlight Duties. It will show the progress of completed missions and display its own holiday-themed rewards.
The fancy Mickey ears as headbands will be earned by completing the Festive Dreamlight Duties. If you search for them in the new Festive Star Path, you will not find them there. Even if you don't find them, they are worthy of your efforts and time. They are too cool to add on with many other clothing options.
How to earn the Peppermint Mickey Mouse Ears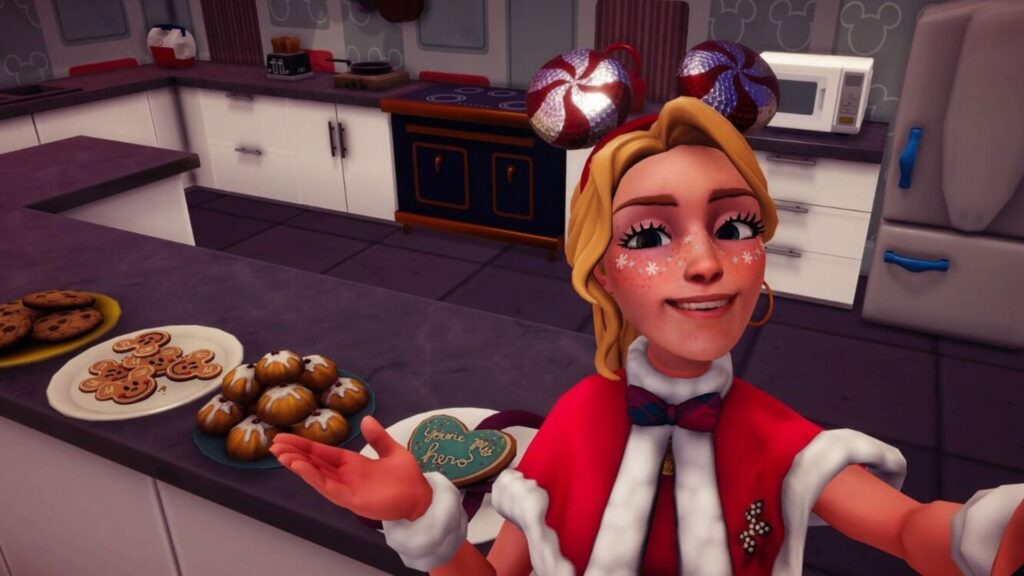 It's very easy and plain to earn these rewards. You have to complete a very minor mission named Cookie Taste Test. In this mission, you will cook a cookie recipe and eat them as there will be three types of them. You will have the recipes to create them. The recipes are those cookies are as follows:
Minnie's Gingerbread Cookies (Wheat, Ginger)
Chocolate Chip Cookies (Wheat, Butter, Cocoa, Sugarcane)
My Hero Cookie (Wheat, Butter, Any Sweet Ingredient)
Biscuits (Wheat, Sugarcane, Butter)
Just prepare the cookies. To start cooking, you have to ignite the stove with a piece of coal. Simply cook the cookies and eat them. You will earn the Peppermint Mickey Ears. You can see the Village tab in the Dreamlight Duties menu.
How to earn the Peppermint Minnie Mouse Ears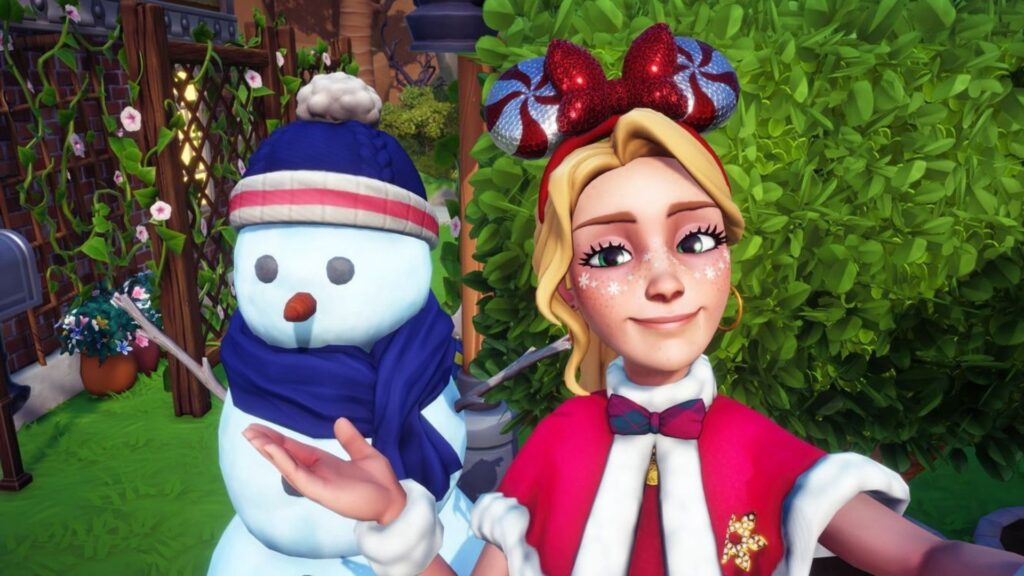 For these cute Minnie Mouse ears, you have to complete the mission named Do You Wanna Build A Snowman? This mission does not require anything to collect. You simply have to place a snowman in the valley. To build a snowman, you have to use any Classic Snowman, Snow Lady, or Snow Kid recipes.
To create a snowman sculpture, you have to craft it first. It will require 10 Snowballs, three Pebbles, two Fabric, and one Carrot. In case you already have one then place that snowman somewhere else. Same as the Mickey Mouse Ears, you can check the Village tab in the Dreamlight Duties menu.
These cute headbands will be complementary to the festive dress. It will surely be a great Christmas event in-game. From this guide to Disney Dreamlight Valley Peppermint Mickey Ears, you can get those festive accessories easily and smoothly. For a more such guide on Disney Dreamlight Valley, check the guides archives on Retrology.