In the world of Disney Dreamlight Valley, the players can live the magical life of their favorite character. There are many activities and events to try. Just like cooking, fishing is also a simple activity in Disney-style life. Come along with us in the Disney Dreamlight Valley fishing guide. It will help you learn all about fishing and its best ways.
Disney Dreamlight Valley: Fishing Guide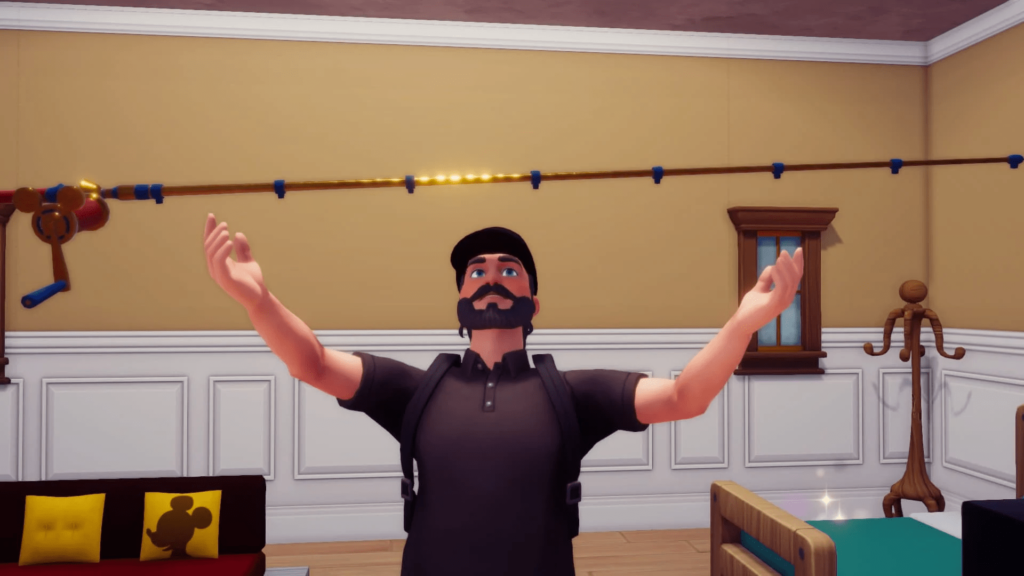 Fishing is quite simple and is exactly like real-life. But first, you will need a fishing rod. There will come a quest from the main storyline. You have to search for a broken fishing rod for Goofy. You will then get to repair it. Once it's fixed, Goofy will hand over the rod to you automatically.
Now, you have the fishing rod. To access it, press 4 from the keyboard. Now select the right trigger for the radial menu. Then, click the Fishing Rod. Now, you are all ready to start fishing. Reach out to the pools nearby. You can see the bubbles coming upwards from a circle in the water.
How does Fishing work in Disney Dreamlight Valley?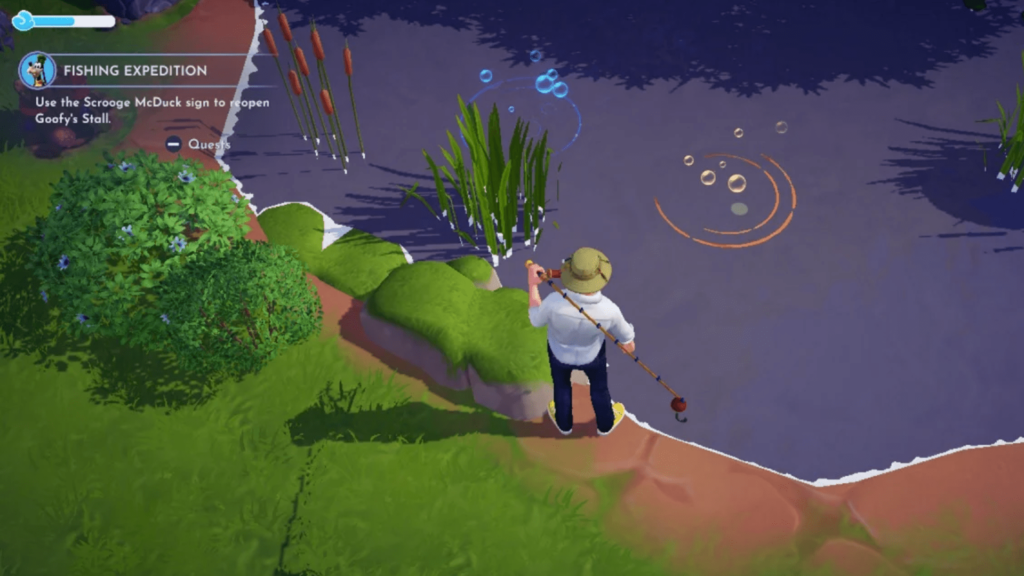 If there are fish in the pool, you will have a circle in it. You have been precise with landing your rod in the circle. It should be right in its center. Now, just like real-life fishing, you have to wait for the bait to work.
A small ripple will appear on the screen when the fish bites your bait. Hold down the line (X on PS and Spacebar on PC). Now, a timer-based mini-game will begin. You have to wait for the circles to align and then press the Pull button (Square on PS). Try it a couple of times. And you will surely catch a fish.
You will see many water bodies, oceans, and pools on the map in the game. You have to be careful about the color of the ripples in fishing. There are three colors that will occur while fishing. That will determine the chances of the type of fish being caught.
White color shows it's easy and quick to find the fish.
Blue means that there's an average possibility to catch the fish there.
Orange color means the rarest fish is in the pool.
The rarer the fish is, the more difficult it to catch it. That means you have to try several times.
Best Way to do Fishing in Disney Dreamlight Valley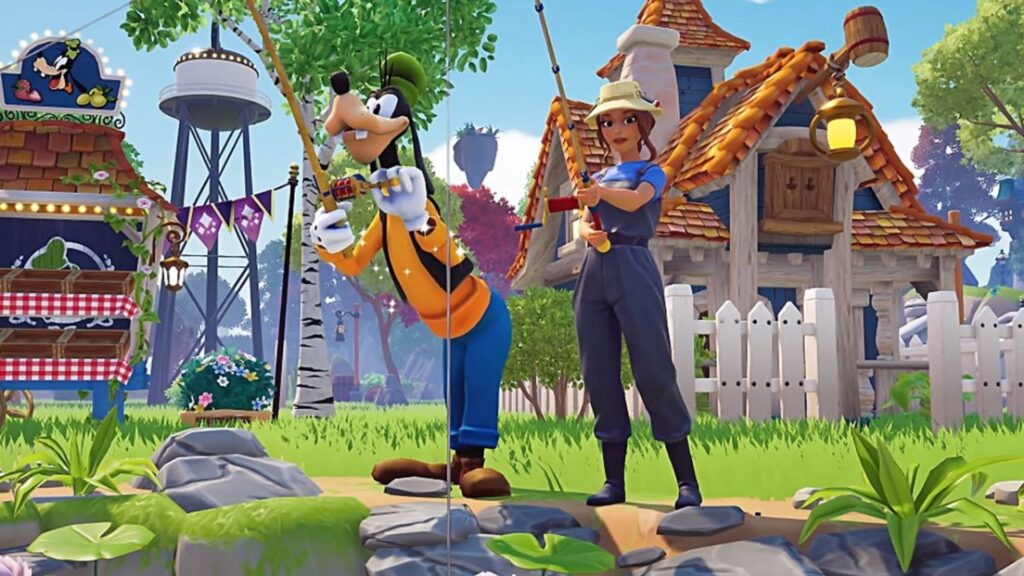 While waiting for the fish to be caught, would be very boring. So, you can ask for a partner in town! In the game, you will be asked to assign a role to the residents around you. Or you simply ask them "Let's hang out!". You can assign anyone with the Fishing role. So, whenever to head out fishing, your partner will be along with you. And you can get a bonus fish as well.
Where to Search for the Fish?
Here is the list of the fish that you will need for fishing in the Disney Dreamlight Valley.
Fish Name
Location
Price (Coins)
Energy Restored
Anglerfish
Forgotten Lands
1500
+2000
Bass
Peaceful Meadow, Forest of Valor,
Sunlit Plateau, Frosted Heights
25
+150
Bream
Peaceful Meadow
600
+1300
Carp
Forest of Valor, Sunlit Plateau
400
+800 
Catfish
Peaceful Meadow
550
+1200
Cod
Dazzle Beach, Forgotten Lands,
Glade of Trust
35
+150
Carb
Frosted Heights 
600
+1200
White Sturgeon
Frosted Heights
1200
+1800
Kingfish
 Dazzle Beach
450
+800
Perch
Forest of Valor, Sunlit Plateau
80
+400
Lancetfish
Forgotten Lands
650
+1300
Herring
Dazzle Beach, Glade of Trust
65
+250
Rainbow Trout
Peaceful Meadow, Forest of Valor
50
+300
Salmon
Frosted Heights, Sunlit Plateau
150
+500
Seaweed
Dazzle Beach, Forgotten Lands,
Forest of Valor, Peaceful Meadow,
Sunlit Plateau, Frosted Heights,
Glade of Trust
20
+25
Squid
Glade of Trust, Forgotten Lands
500
+1000
Sole
Forgotten Lands
200
+500
Shrimp
Dazzle Beach
300
+750
Walleye
Sunlit Plateau
1100
+1700
Sword Fish
Dazzle Beach 
700
+1500
Tilapia
Sunlit Plateau, Frosted Heights
600
+1150
Fugu
Dazzle Beach
900
+1700
Tuna
Forgotten Lands, Glade of Trust
95
+350
Lobster
Glade of Trust
950
+1600
Pike
Forest of Valor
800
+1500
From this guide, you can get the fishing rod, how to fish, and get the best fishes you want from the table given above. Go ahead, choose your partner, and have a good fishing time!