For our classic stories players, the Disney Dreamlight Valley is here that allows you to live a Disney-style life. Disney Dreamlight Valley or DDV has many activities and events for you to enjoy in-game. Cooking is one of them. Here, we will help you cook mouth-watering meals in-game with Disney Dreamlight Valley Cooking Guide.
It wouldn't be fun if you were interrupted by errors multiple times. Here are the guides for the Disney Dreamlight Valley black screen error and low FPS issue.
Disney Dreamlight Valley: Cooking Guide
Disney Dreamlight Valley or DDV is the brand new fresh Disney characters games with their stories. Cooking is one of those activities that players would love to enjoy and have more fun with. Let's start without any further due.
Unlock Cooking in Disney Dreamlight Valley
Just like in real life, you need to cook on a stove. In this way, you can unlock the cooking and start with preparing meals. Here are the three ways to unlock cooking.
Help Scrooge McDuck's shop with repairing. And buy a stove from the shop for yourself.
Complete the Mickey Mouse Foodception quest and get a free Stove.
Else, you can craft a Stove.
After you have a stove, you can start cooking with ingredients.
How to Cook Meals in Disney Dreamlight Valley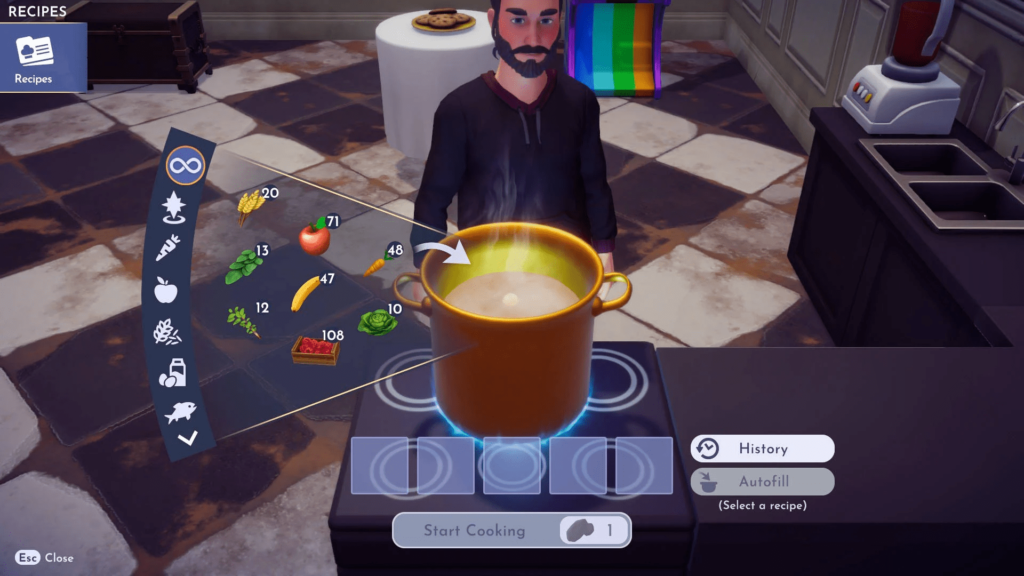 In the Disney world, cooking is not very different from reality. Here are the proper guidelines for you to cook meals.
Get a Coal to ignite a fire.
You will need ingredients to prepare meals (collect, farm, or purchase the food items).
Now, interact with the Stove to start.
Next, select the top-left menu to select the recipe you want to cook.
Once the recipe is selected, a bundle of ingredients will appear in a menu on left. Drag and drop one ingredient at a time into the pot on the stove.
Now, click the Start Cooking option.
As you're done with cooking, the inventory will automatically update the meal. Now, it's your call to finish cooking or prepare another meal. Not that if the inventory has no space for a new meal, then drop the meal on the floor and get the new meal to prepare.
How do Recipes work?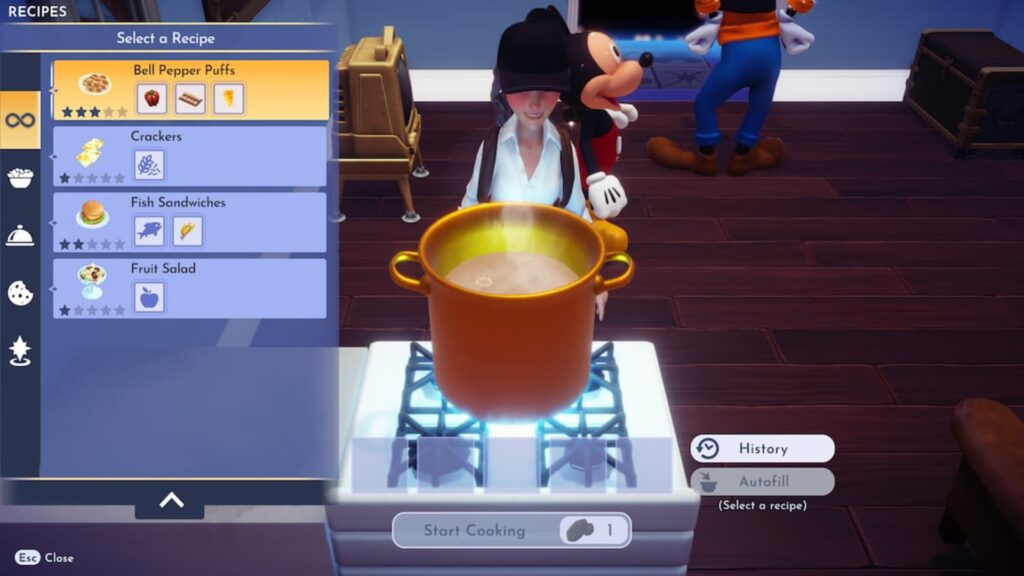 When selecting the Recipe, here are the four options you will look at.
Image of the prepared recipe
Stars Ratings – From 1 to 5 as low to best ratings respectively.
Ingredient Slot – There are nine categories of ingredients to choose from. They are Vegetables, Fruit, Grain, Dairy & Oil, Fish, Seafood, Spices, Sweets, and Ice. When this option is in the recipe section, then it means any food item will work.
Main Ingredients Slot – the essential ingredients that need to be in the recipe. And alternatives cannot be added.
How do get More Recipes?
Here are the three ways to get more recipes.
Digging the ground for more recipes.

Win as a reward from the Quest.

Finding new recipes hidden in the furniture.

Unlock a new Recipe.
Where to find the Ingredients?
We have mentioned above about the ingredient. But here are the exact details about where you can get the ingredients.
Farm plants and crops.
Buy from Goofy'd Stalls.
Buy food items from Remy after preparing the board, Chez Remy.
Search for ingredients in zones from the map.
Best Recipes List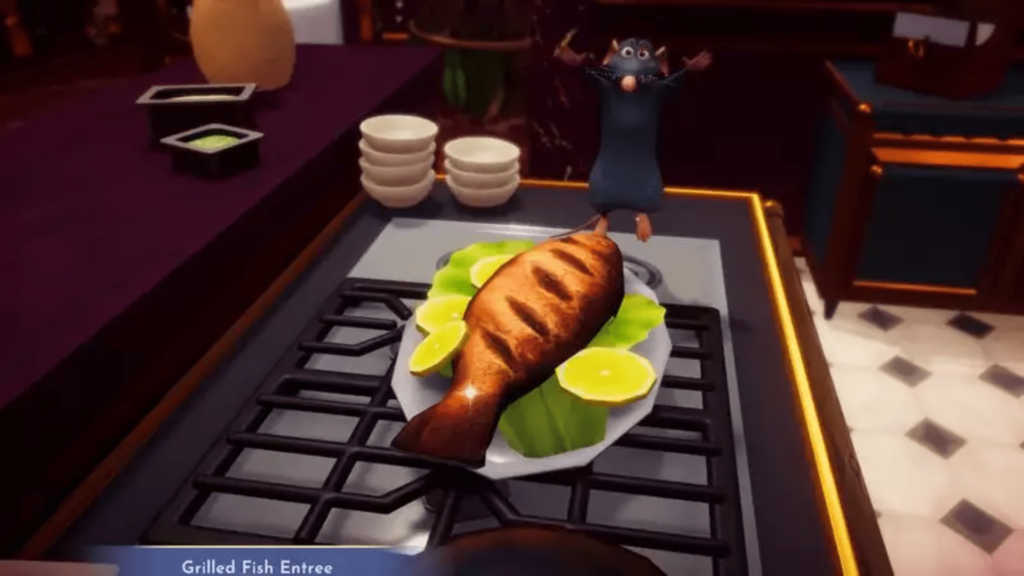 Here are all the details about the best recipes you should know. This list is compiled on the score of high selling prices and great energy restoration.
#
Recipe
Ingredients
Price
Energy Restored
1
Smoked Peanuts
and Anglerfish
Anglerfish, Peanut
2200
3960
2
Lobster Roll
Lobster, Wheat, Lemon,
Butter, Garlic
1900
4928
3
Potato Leek Soup
Leek, Potato, Milk,
Onion, Mushroom
1400
1984
4
Pumpkin Puffs
Pumpkin, Egg, Cheese
1400
1466
5
Fugu Sushi
Fugu, Rice, Seaweed
1300
3261
6
Souffle
Cheese, Egg, Milk, Butter
1200
2386
7
Lemon Garlic
Swordfish
Swordfish, Garlic, Lemon
1100
3713
8
Eggplant Puffs
Eggplant, Egg, Cheese
991
1941
9
Basil Omelet
Basil, Egg, Cheese, Milk
982
2035
10
Peanut Butter
Waffles
Peanut, Wheat, Egg, Milk
978
1938
11
Ratatouille
Tomato, Eggplant, Zucchini,
Onion, Any Spice
914
1572
In Disney Dreamlight Valley, the Cooking guide is amazing with all ingredients. And good recipes to try. You can try more recipes and have more fun. Have a happy cooking time!