Crazy driving in Saints Row is a next-level adventure. To bring out the Overlord Zinyak, you have to use your superpowers and all kind of forces to save humanity. You may not know when and where you have to get into action. So here in this guide, we will instruct you on the proper method of the car to wingsuit challenge in Saints Row.
Saints Row: Car Wingsuit Challenge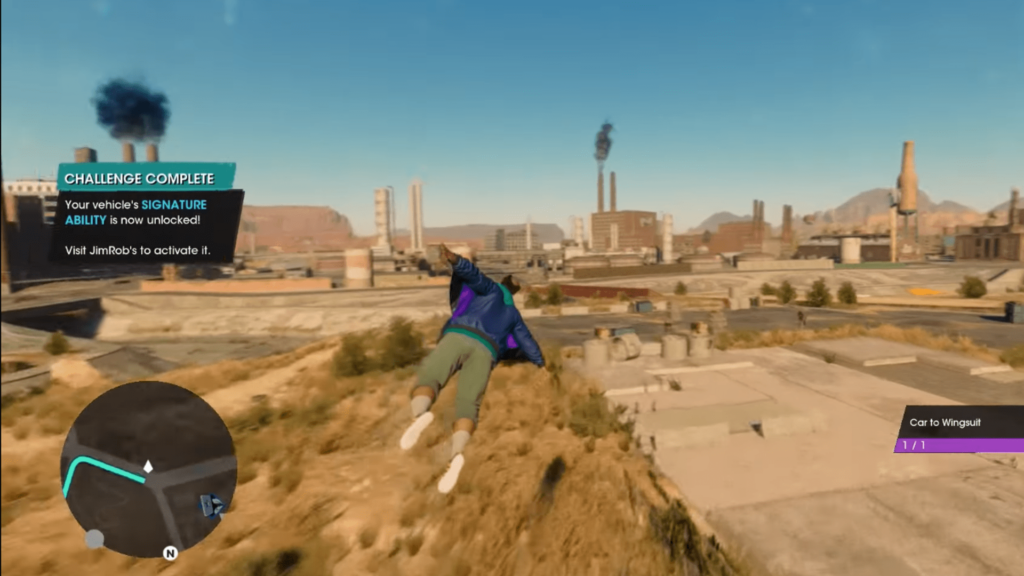 The Saints Row is another open-world fictional game by Deep Silver. Along with a fully customizable character, you have weapons to fight and many challenges to face. In this reboot 2022, of Saints Row, you have many events going around. So, it is best to be ready.
Let's get to know how to switch to the wingsuit in Saints Row.
How to Switch from Car to Wingsuit
Saints Row has another attire for you to have fun in. Or in which you can fly as well. The wingsuit has the thrill to glide in the air and fly like a bird. But of course, you should know how to get into the wingsuit while being in a car. You can follow the given instructions to get into the wingsuit from car.
Have a good speed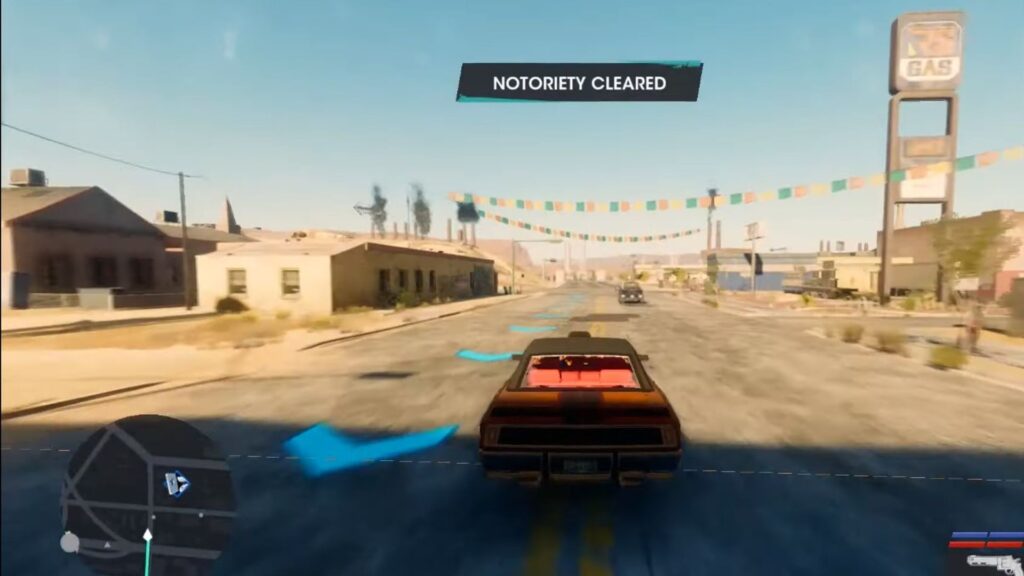 While driving the car, you should have enough speed. Drive at a good speed. Build it up and then a message will prompt up. "Notoriety Cleared" will appear for you to take the next step. We would recommend taking long roads. As gaining speed up there, will be easy.
Climb up the roof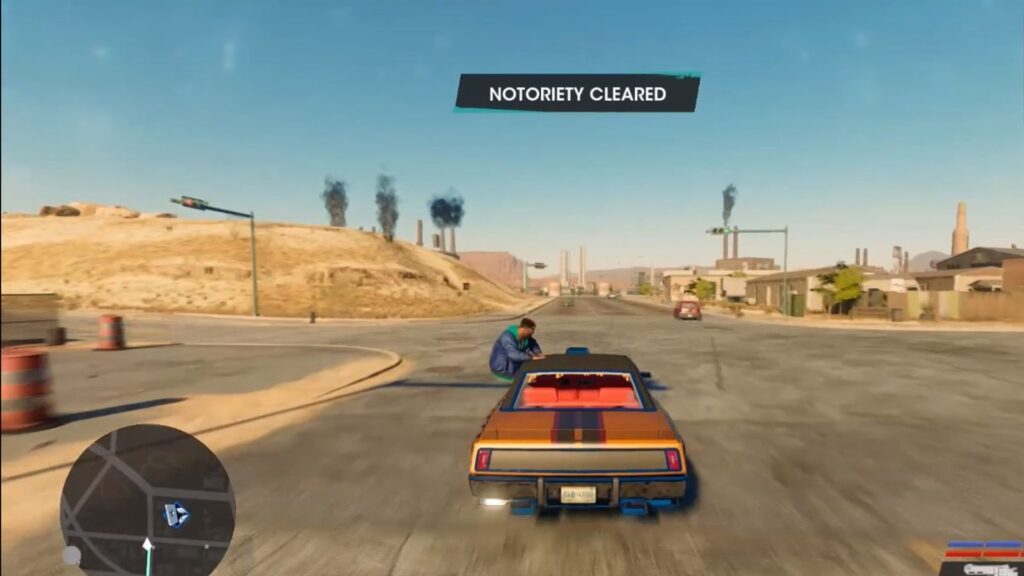 You can climb up to the roof of the car easily. Open the window of the car and climb up there. For this, you have to press or hold the triangle icon or Y. As you reach the roof, you have realized that speed build-up was important for this stage.
Switch into Wingsuit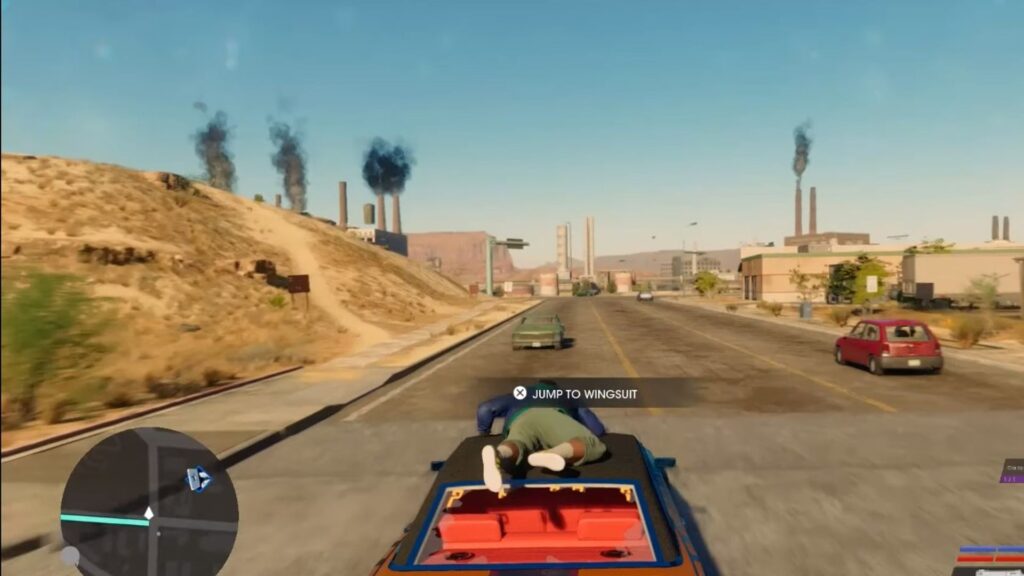 As you lie straight on the roof of the car, a message will appear, The message says, "Jump into Wingsuit". Now, press X/A to jump into the suit. Now, you can fly like a bird.
Follow these instructions and glide in the air. We would also like to inform you about further possibilities. After you're into the wingsuit, there's a possibility that you might stuck into an obstacle and fall to death. But don't worry, your challenge is completed.
Rewards for completing the Car Wingsuit Challenge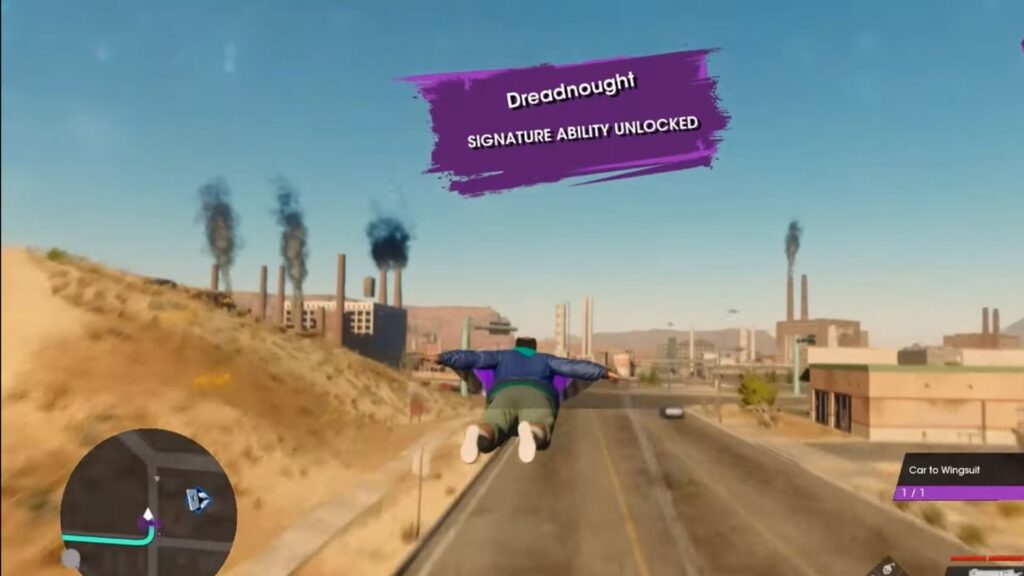 This challenge will reward you with the signature ability. Every car in the game has a specific signature ability that unlocks after completing a challenge. This needs to be done for each car once. Now, that you know how to do it. It will be easy for you in the future for other cars too.
In the end, we recommend following the instructions in the car for the wingsuit challenge in Saints Row precisely. But never try it in real life while driving. Go ahead and glide!