Like any other game, the soundtracks sometimes play the role as making or breaking of the constructed piece, whether is game, anime, movies etc. If this is taken seriously, the creativity can shine through and make you appreciate the effort and art which ties the OST to the game. One of the examples of this high level of creativity is of Xenoblade chronicles 3 OST list which is in true words, unique.
Making of Xenoblade Chronicles 3 OST List
Noah and Mio, the protagonists, both carry a flute and perform it at various moments throughout the game. These are modelled after real-life Shinobue flutes, which are Japanese musical instruments produced by drilling holes in Shinotake bamboo. Tetsuya Takahashi, the designer of Xenoblade series, states that after hearing the instrument's sound, he believed it would be a nice option to add a distinctive Japanese aesthetic.
The aim was for two melodies, Noah's and Mio's, to eventually merge into a single piece and as far as I can say, the goal was achieved soulfully.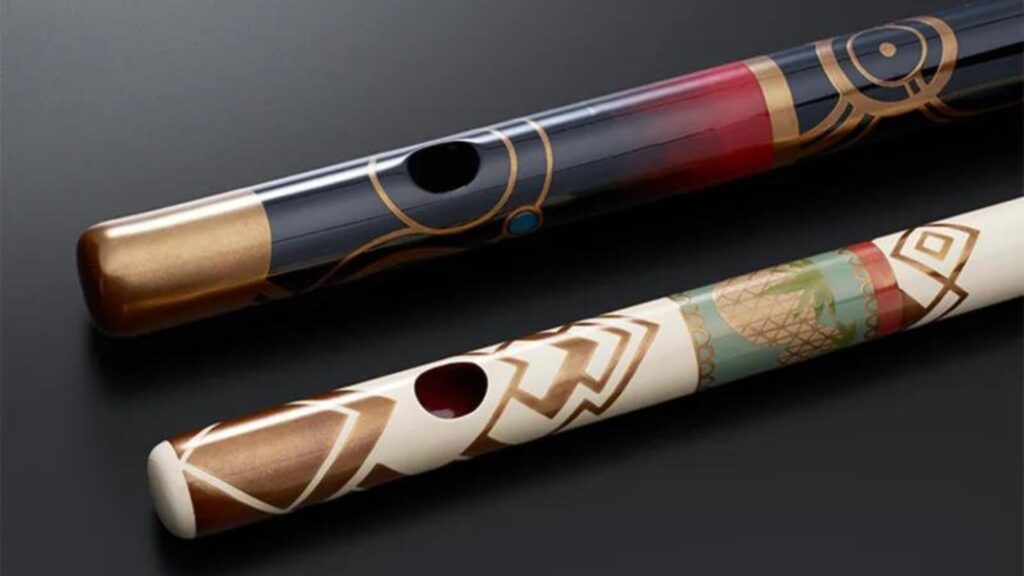 Finally, two flutes were created and utilized to record the music for Xenoblade Chronicles 3. So that's how an RPG company created two real-life flutes for its music. Now lets get into the beautiful soundtracks that were made from these new ideally created flutes.
Track # 1: A Life Sent On
The first soundtrack for Xenoblade Chronicles 3 OST list is called "A Life Sent On". This sound was used in the initial trailers. The tune is defined as a gloomy flute-based song performed by Off-seers Noah and Mio to honour those who have died in combat.
Track # 2: The Weight of Life
Next, two tracks were released which would be part of the game. The first, "The Weight of Life" would be introduced somewhere in the beginning. It is characterized as a peaceful melody that is replaced with a tight, up-tempo tune that reflects the emotions of the six heroes as they fight, each with their unique ideas and feelings.
Track # 3: Keves Battle
The third music, "Keves Battle" is the first battle soundtrack. It is characterized as one of the fight anthems, specifically against Keves' army, with the sound of a whistle signaling the start of the said battle on which the protagonists are going to participate in.
Track # 4: You Will Know Our Names
This was a random release by Monolith Soft and Nintendo. It is the fourth tune, "You Will Know Our Names – Finale". It is another type of battle soundtrack but is used when facing Unique Monsters. The use of guitar is truly energizing.
Track # 5: Millick Meadows
Next was the release of a fifth track, "Millick Meadows" which is not for battle or as background music usually used in games. This is used on a certain location, signaling the start of bigger adventures and missions that are to come. With up lifting tone, it is quite a good tune of flute mixed with piano. Love this mix!
Track # 6: Chain Attack
The sixth track, "Chain Attack" sounds exactly like its name. Its energizing and uplifting fast track with multiple instruments used in its making. This OST may not have any flute notes but is cool nevertheless.
Track # 7: A Step Away
This ,seventh track, is a complete song. It has vocals, drums, piano etc. Its proper song which choose to express emotion with words than music. "A Step Away" has been characterized as a passionate song that conveys the feelings felt by Noah, Mio, and their friends as they risk all to alter the fate of their planet for the better.
Track # 8: Formidable Enemy
ANother groovy track, Formidable Enemy, which deviates from the traditional vibe they were previously going for. This shows the range the creators have so it can appeal to a larger audience. This track, as stated by name, is played when you are against a Formidable Enemy. The instrumental use is groovy and heavy as compared to others, making it a good choice for strong battles.
Other Tracks
There are many other tracks present in the game other than these official ones. Those include the sounds accessible as you enter a new area or encounter someone particular. Here is the whole compilation of soundtrack made by NintendoMelody.
With this remarkable entry of Xenoblade Chronicles 3 OST soundtracks, take a look at the equally interesting Xenoblade Chronicles 3 Heroes Guide from the game. Hope you find your favourite both the soundtrack and the character to start your game.