Every team needs a caption to ground them and sometimes, lead them by showing himself as an example to be followed or tips to perform better. In EA's Madden 23, four captions were announced that you can choose from to control the team. All of them have their own advantages and disadvantages, and among them, you need to choose the Best Team Captain in Madden 23. Here are details about their statistics and information about which one would perform better.
All Team Captains: Madden 23
There are two offensive and two defensive team captions. You get the option of picking one of the four team captains available which are:
Offensive Team Captains

Larry Csonka
Keyshawn Johnson
Larry Csonka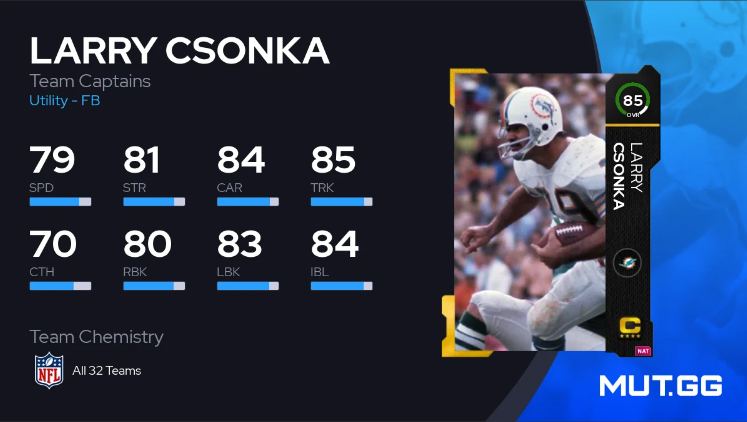 Larry Csonka plays fullback, a position that not all theme teams have, and he is one of the finest team captains in Madden 23. If you're going to run the ball and come out in the single back, you could swap in Larry Csonka depending on your configuration.
Keyshawn Johnson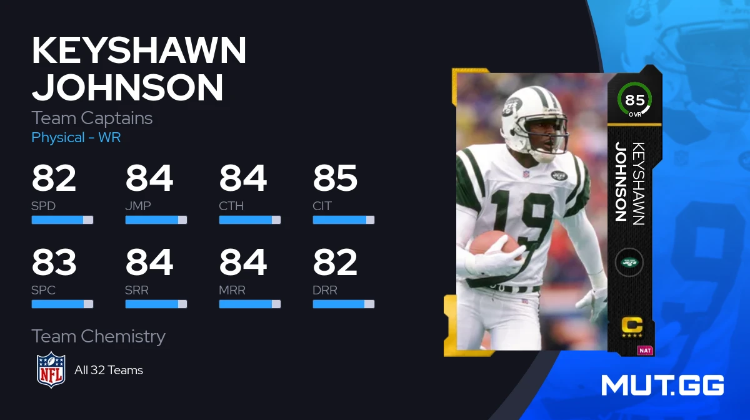 Keyshawn Johnson stands 6'4″ and has a strong height, which will be key this year, especially in aggressive catch scenarios. This card is not necessarily going to be a starter you can have on your squad, as there are a lot of rookie debuts with 86 speed, and speed is quite important in Madden. When compared to alternative options, this is most likely not the greatest choice.
Sam Adams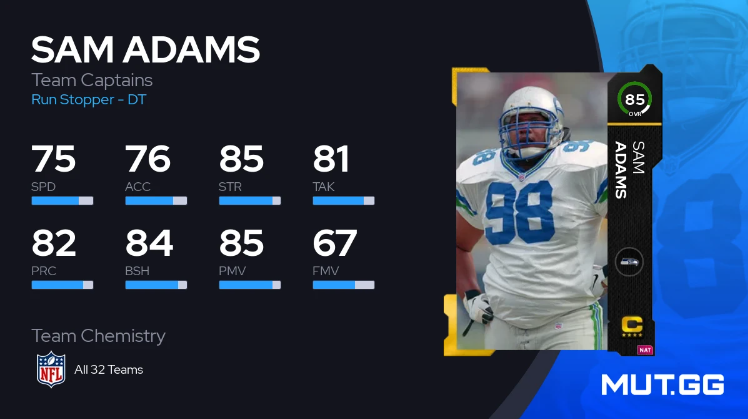 Sam Adams is part of the Defensive pair. His weight has not been revealed in Madden 23, but he is likely to be around 340 pounds, which is a good weight for a defensive tackle. If you do utilize defensive tackles, Sam Adams is a decent choice. Sam Adams has a wide range of overall numbers but an SPD stat that, while low in comparison, is strong for his position as a run stopper.
Eric Allen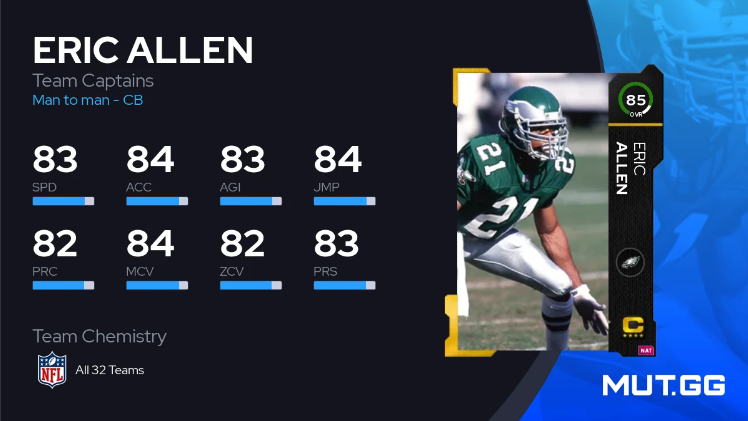 With good statistics, Eric Allen is a solid option. He has a wide range of stats and superb speed coverage to deal with the game's wide receivers and other offensive threats. It appears to be a really decent card, with 86 speed and a well-balanced man, zone, and press, but a major issue with this card is his height, which is 5'10", therefore Keyshawn Johnson may be a little bit better.
Conclusion
With all the stats in mind, all captains are good in a specific field making it up to the preference of the players. The most popular option is, of course, Larry Csonka. He will undoubtedly be a popular pick. As the team captains are upgraded during the year, his speed and strength will improve. His run blocking is already excellent, and by the end of the year, this card might easily have 90+ run blocks.
Things to consider
Once you've completed the pre-season and campaign program, you'll earn these players in a Fantasy Pack. Following that, you'll have the option of selecting one of four possible players. These players are all rated 85 at first but can be upgraded for five training points over time.
While you can change captains in the middle of the season, it's worth evaluating what they bring to the table. It will have a significant impact on how your team performs on matchday. Each of these has a different role to play so you can decide on your own what is your playstyle and who would fit in better in your team.
Now that you've information on who to choose out of all to be the Best Team Captain in Madden 23, you need to learn to play a good game. For that, check out these defense and offense playing guides: